How to Cut a T-Shirt to Have a Bigger Neck Opening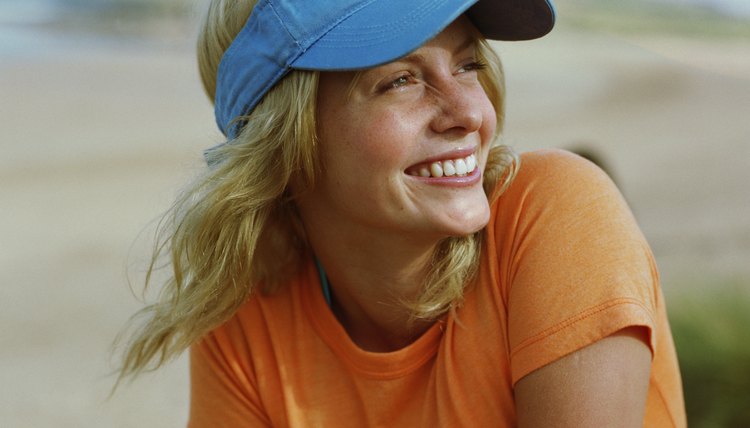 Use your DIY skills to turn a boring T-shirt into a retro look with a cut neck opening. Cutting off the neck band allows you to show your collarbones, while cutting deeper gives you a "Flashdance," off-the-shoulder look. All it takes to give new life to a boring thrift-store find is a few strategic snips. In just a few minutes, you'll have a shirt you can rock at the club or wear with shorts on a casual summer day.
Lay your T-shirt flat on a table with the front facing up. Smooth out any wrinkles.
Mark the neckline you want with a piece of tailor's chalk. For an asymmetrical "Flashdance" look, mark from just outside one edge of the neck band to just inside the other shoulder seam.
Turn the shirt over and mark the back with the tailor's chalk, continuing from the line you drew on the front. Keep the neck slightly higher in the back than the front, but still below the neck band.
Turn the shirt over again so the front is facing up. Insert one blade of your scissors into the side of the neck opening. Cut to the edge of the first line you drew.
Cut all the way around the neck of the T-shirt, following the line. Discard the neck band and tag.
Wash the shirt in the washing machine and dry it in the dryer to make the cut roll over slightly.
References
Writer Bio
S.R. Becker is a certified yoga teacher based in Queens, N.Y. She has a Master of Fine Arts in creative writing and has worked as a writer and editor for more than 15 years. Becker often writes for "Yoga in Astoria," a newsletter about studios throughout New York City.