10 Simple Fitness Tips That Work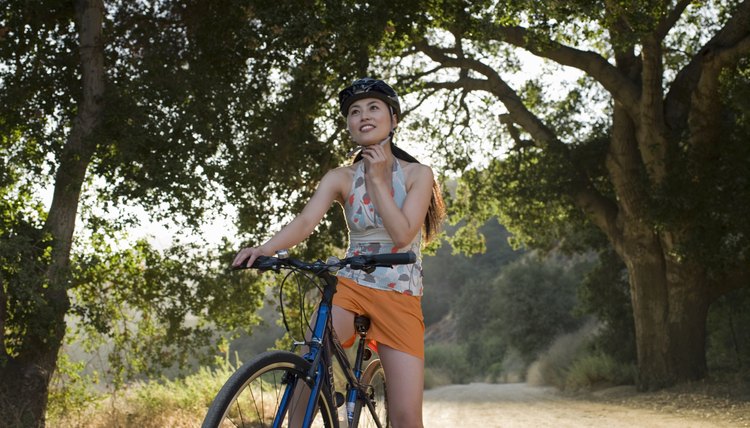 Less than 5 percent of adults get at least 30 minutes of exercise each day, according to the 2010 Dietary Guidelines for Americans, and only slightly more meet the recommended weekly minimum of 150 minutes. Some of the reasons are understandable. From fitting workouts into a hectic schedule to breaking through plateaus in your progress, reaching and maintaining physical fitness isn't always easy. Implementing simple, effective fitness strategies can help take the angst out of the equation and give you a healthier, happier life. If you're considering significant lifestyle changes, we recommend that you first seek approval from your doctor, and consider these 10 tips on the next slides.
1. Value Variety
Monotony is a major workout-routine breaker, and its effects aren't merely emotional, says Pavlina Aleksandrova, a certified personal trainer and fitness instructor in Santa Monica, California. "If you only perform the same exercises and don't require anything new from your body, it will eventually adapt to even the hardest physical demands," she says. If you continually jog the same distance and pace, for example, the activity will grow easier and your body will benefit less. To add variety to your workouts, Aleksandrova recommends mixing it up during weight training -- increasing reps while using lighter weights or doing fewer reps with heavy weights. You can also commit to trying one new exercise every few weeks or exercising in different environments, such as a gym, outdoors and a yoga studio.
Siri Stafford/Photodisc/Getty Images
2. Turn On the Tunes
If you typically exercise in silence and find yourself counting down the minutes left, you may want to divert your attention from your muscles to your ears. Music boosts energy levels, motivation and exertion during repetitive endurance activities, according to a report published in the International Review of Sport and Exercise Psychology in December 2011. Listening to music, a podcast or an audio book can also reduce emotional discomfort common in people just starting out, according to Pavlina Aleksandrova, CPT. To work music into interval training, alternate fast-tempo and slow-tempo songs on your MP3 player and run, walk or bike quickly or slowly along with the beat.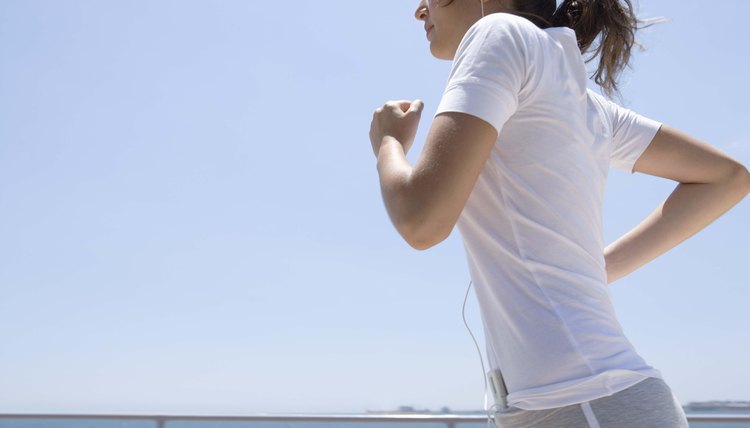 Siri Stafford/Photodisc/Getty Images
3. Drink Up!
Water does more than quench thirst. Proper hydration is crucial to a healthy exercise regimen, says the Academy of Nutrition and Dietetics. Drinking the right amount of water before physical activity allows your body to perform properly while preventing dehydration, overhydration, injuries and heat illness. While there's no specific amount of water that works for everyone, pale or clear urine and a lack of thirst are two signs you're drinking enough. "The key is to keep your fluids easily accessible, so there's no excuse not to drink and stay hydrated," says Heather Binns, a certified personal trainer and wellness educator in Valley Glen, California. She recommends keeping a water bottle nearby throughout the day.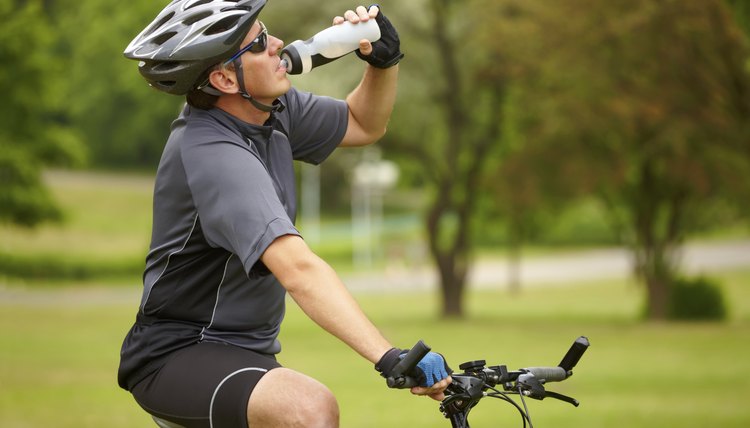 Siri Stafford/Photodisc/Getty Images
4. Don't Skimp on Carbs
Carbohydrates are the main fuel source for your muscles, brain and body, and going too low can cause energy drain and fatigue. When you're engaging in moderate exercise, your diet should consist of 40 to 50 percent carbohydrates, according to the Colorado State University Extension. While you may not want to eat just prior to cardiovascular exercise, which can cause cramping, incorporating complex-carbohydrate sources, such as whole grains, lentils and potatoes, into your diet allows your muscles to store glucose for later use as fuel. Eat a balanced snack or meal containing carbohydrates, protein and fat after intense activity to help your body recover well and prevent low blood sugar and fatigue.
Siri Stafford/Photodisc/Getty Images
5. Go for Intense Bursts
To add fun and variety to your workout routine without adding time, Pavlina Aleksandrova, CPT, recommends high-intensity interval training. You essentially work out at a high physical intensity for short bursts with breaks in between. "A simple 10-minute workout performed with the proper amount of work and rest intervals can deliver tremendous results," she says. "You can incorporate HIIT anywhere, and most of the time you don't even need any equipment." Try sprinting, jumping rope or any other activity you can perform for one to three minutes intensely, then stop and let your heart rate lower somewhat for two minutes. For an intense workout, repeat this three to four times.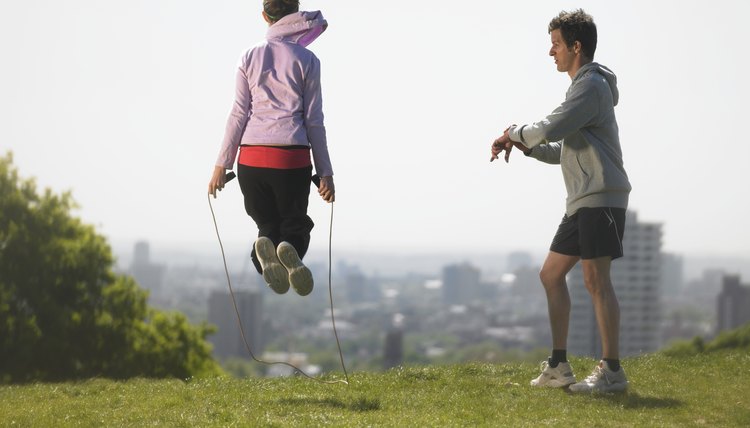 Siri Stafford/Photodisc/Getty Images
6. Add Resistance
In a study published in Diabetes Care in March 2005, men with Type 2 diabetes engaged in resistance training twice per week without making any dietary changes. After 16 weeks, researchers found that the exercise improved the men's abdominal-fat levels and insulin sensitivity significantly. People tend to underestimate the value of strength training for fat loss, says Heather Binns, CPT. Lean muscle burns more fuel at rest than other body tissue. This means that a strong, toned body has a higher metabolism and a lower risk for excess fat. The Physical Activity Guidelines for Americans recommends that adults do strengthening exercises, such as lifting weight, pushups and sit-ups, at least two days per week.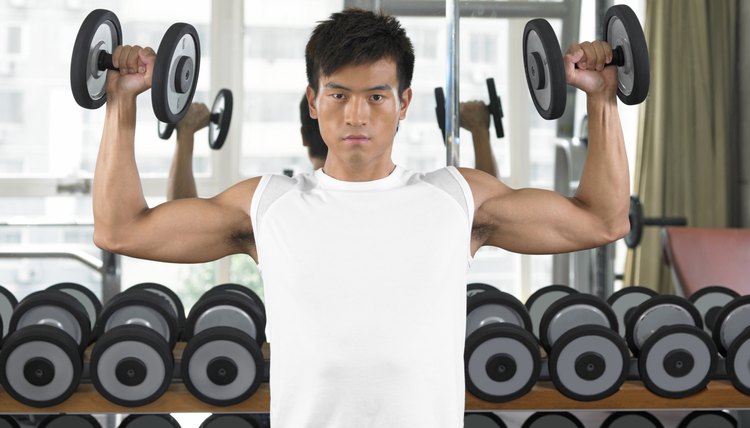 Siri Stafford/Photodisc/Getty Images
7. Focus on Fun
The biggest key to preventing exercise burnout from boredom is seeking activities you find pleasurable, according to Heather Binns, CPT. "The more you enjoy something, the more you're going to do it," she says. And you may want to try a variety of workouts before crossing any off your list. A report published in Health Psychology in 2011 showed that people tend to underestimate how much they will enjoy various exercises. Compile a list of workouts and workout additions, such as music or the company of a friend, that you've never tried. Work your way through them until you find activities you look forward to, not ones you dread.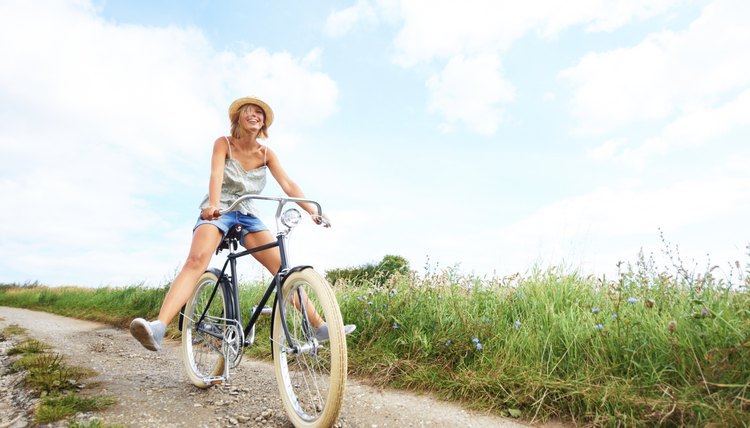 Siri Stafford/Photodisc/Getty Images
8. Monitor Your Intensity
Moderate-intensity activity conveys the most aerobic benefits, according to the University of Michigan's health service. Moderate intensity also lowers your risk for injury. To monitor your intensity mid-workout, try talking. If your heart rate has increased but you can still talk comfortably, you're in a healthy range. If you're too out of breath to carry on a conversation at all, slow down. If you feel lightheaded, tightness in your chest or nauseated, stop exercising. Particularly in the beginning stages of fitness, ease your way in to prevent pushing yourself too hard -- which can lead to soreness, injuries and losing interest in exercise. "Start slow and work your way up to challenging yourself more and more each day," says Heather Binns, CPT.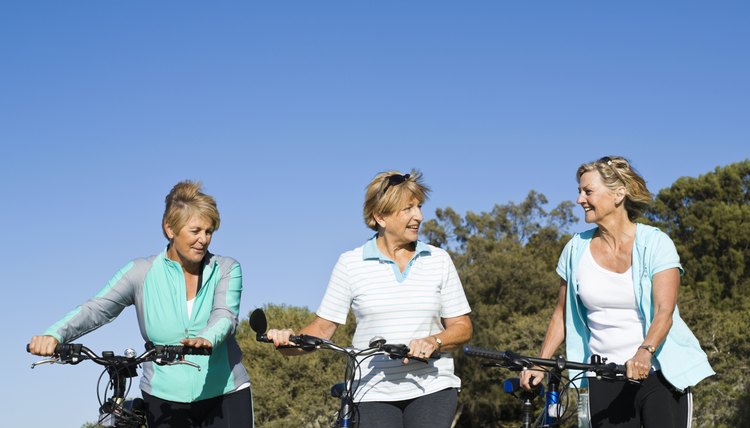 Siri Stafford/Photodisc/Getty Images
9. Keep a Journal
Tracking your exercise sessions online or in a journal can enhance your success by holding you accountable and keeping you motivated. The University of Michigan recommends looking back on your journal periodically to remind yourself how far you've come. If you're also working on improving your eating habits, record your food intake as well. You'll not only become more mindful of your tendencies, but you'll also have a detailed account to share with a dietary professional if needed. For best results, the American Council on Exercise recommends keeping your journal with you at all times and tracking your food intake throughout each day, instead of trying to recall it in hindsight.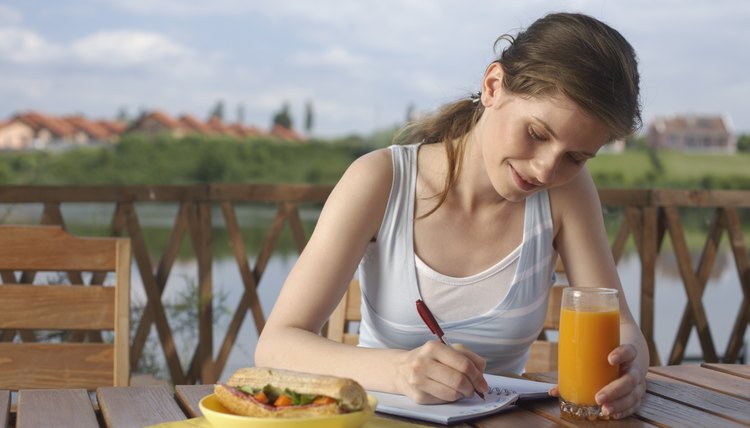 Siri Stafford/Photodisc/Getty Images
10. Plan and Commit
The old adage that "failing to plan means planning to fail" can easily hold true regarding exercise. To ensure consistent activity, which is crucial for staying fit, Heather Binns, CPT, recommends scheduling workouts in your calendar the way you would a doctor or hair appointment and moving at least once every hour if you sit while working or relaxing. "Stand up and stretch at your desk," she suggested. "Use the stairs, walk to your co-worker's cubicle instead of calling, do pushups on your desk or wall and play with your dog or children for a few minutes." It isn't the occasional workout you fit in or blow off, after all, but your overall activity level that matters most.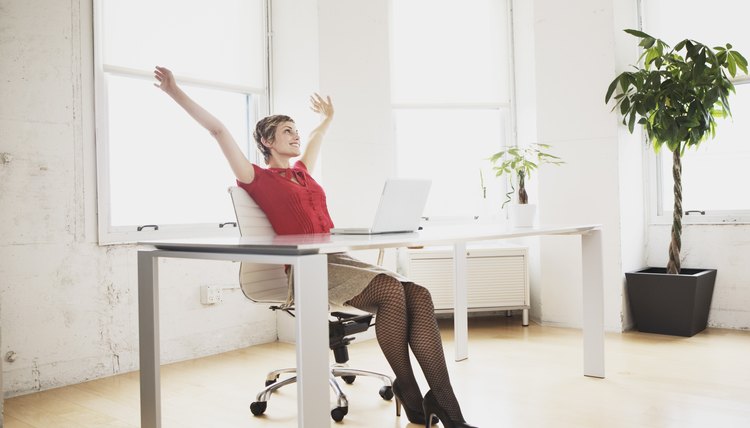 Siri Stafford/Photodisc/Getty Images
References
Writer Bio
August McLaughlin is a health and sexuality writer, podcast host and author of "Girl Boner: The Good Girl's Guide to Sexual Empowerment" (Amberjack Publishing, 2018). Her articles appear in DAME Magazine, Cosmopolitan.com, the Huffington Post and more, and she loves connecting with readers through her blog and social media. augustmclaughlin.com