How to Become a Fitness Trainer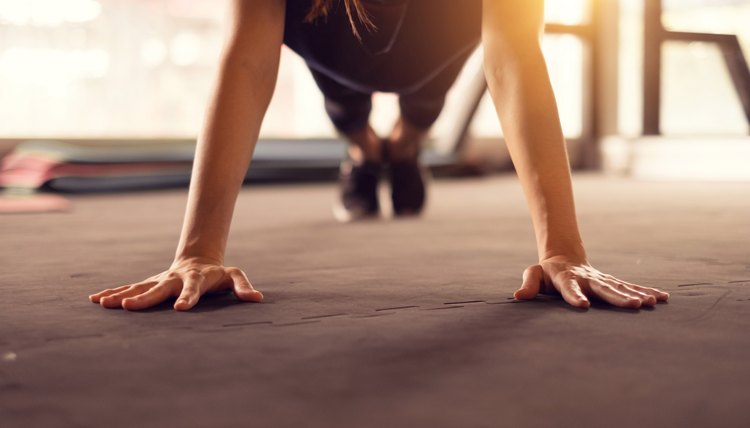 Encourage Health as You Support Your Family
Fitness trainers teach and coach individuals or groups about physical fitness. If you enjoy exercise and helping people learn how to get and stay healthy, a career as a fitness trainer could be rewarding—an ideal way to earn an income while showing your kids, through example, how to lead a healthy lifestyle, reach goals and pursue dreams. Some fitness centers offer child-care centers and youth programs, which could allow you to stay close to your children while you work.
Job Description
Fitness trainers help individuals and groups reach fitness goals. You'll assess fitness levels, help set achievable goals, teach clients how to safely and efficiently perform exercises, coach them on endurance, cheer them on and celebrate their progress. Keeping detailed files and holding confidentiality are important in tracking and planning your clients' progress. You may occasionally offer group programs and classes, working with gyms and recreation centers that market their fitness trainers' services to clientele to help you build your client base. You could work inside the gym, in the pool, at the track, outdoors or within any combination of these. Since many people exercise outside normal business hours, evening and weekend hours are common, meaning that arranging reliable, flexible child care is a priority for a mother involved in this profession.
Education Requirements
Earn your high school diploma or the equivalent and then seek specialized training in order to become a fitness trainer. Many employers prefer candidates with an associate degree in a health- or fitness-related field, and management positions are generally open to those with a bachelor's or master's degree in the field. Employers favor candidates who are certified by an NCAA-accredited agency. Certification normally involves experience paired with an exam. Once you're certified and begin working in the field, it's normal to shadow or apprentice under an experienced fitness trainer before working on your own.
Fitness trainer salaries are determined by many more variables than salaries in other professions. Education is only one of many. That being said, the median income for all fitness trainers and instructors is $38,160, which means that half earn more than this while the other half earn less. The top 10 percent earn more than $72,980, while the bottom 10 percent earn less than $19,150.
About the Industry
Over half of all fitness trainers work in fitness and recreational sports centers, but some work for private organizations, in education or are self employed. While self-employed fitness trainers typically charge more per hour, they must find their own benefits, which can be difficult when you're caring for young children. Those working in sports and recreation centers often have free or reduced fee on-site child care available and are more likely to have access to a benefits package to help add stability to family life.
Years of Experience
Salary for fitness trainers varies wildly, depending on education level, geography, clientele and employer. Those with more experience and training tend to earn a higher salary. One projection looks like this:
Entry Level: $20,492 - $69,855

Mid-Career: $25,292 - $102,805

Experienced: $29,221 - $129,738

Late Career: $31,278 - $164,766

Job Growth Trend
Job opportunities for fitness trainers are expected to grow by 10 percent over the next decade, which is faster than in other industries. Growth is due in part to a growing emphasis on health, especially in the workforce. As awareness of and opportunities for fitness increase, jobs in the industry will become more plentiful. Seek higher levels of education and well-respected certifications in order to stand out from the crowd and land a job with a good salary and a healthy benefits package.
References
Writer Bio
Anne Kinsey is a writer, business woman, minister and coach who is passionate about inspiring others to walk out their career dreams and believe in possibilities. She resides in rural North Carolina with her husband and three children, where they enjoy the great outdoors and serve at-risk youth together.