Which Golf Clubs Should Be Used for Pitch-and-Putt?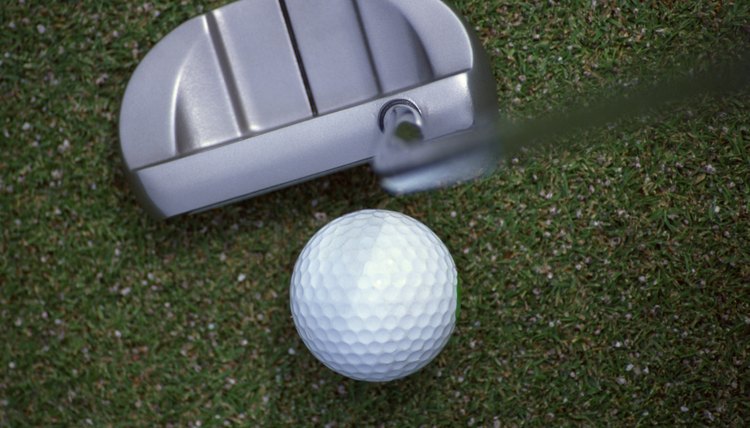 No need to go to the driving range for this fun game for beginner golfers. Golf pitch-and-putts allow beginners to learn the fundamentals of the short game and are a fun way for friends to enjoy a day without having to spend as much time or money as they would on a full round. For pitch-and-putt, a golfer often only carries two or three golf clubs in their golf bag, making club selection almost as important as the golf swing itself.
Putter
The putter is often called the most important club in the bag during a game of golf. The same goes for pitch and putt golf because the putter is responsible for two of the three strokes built into each par, as every hole is designed to be reached in only one stroke. The key to developing a strong putting game is to find a putter you are comfortable with and stick with that putter so you can begin to learn to control your pace so that you can stop the ball near the hole every time. As long as your distance control is strong with your putter, even a poorly read putt is unlikely to be far enough away that you don't have a good chance of making your second putt.
Wedge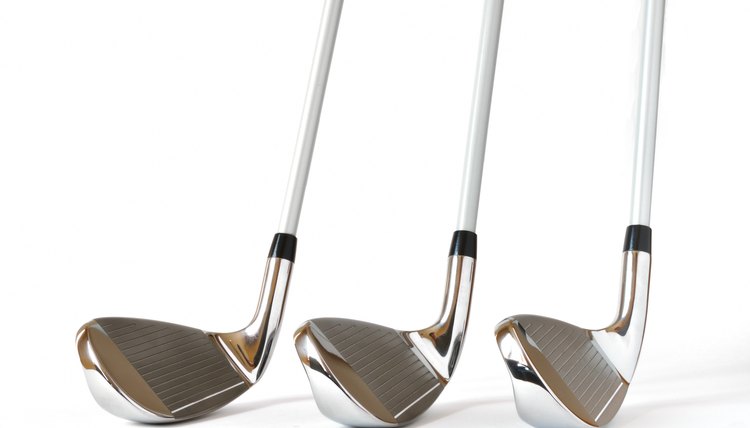 Putting is extra important on a pitch and putt, where every hole is reachable with a short wedge shot off the tee.
Wedges are the standard for tee shots at pitch and putt golf courses and are a must for approach shots. Pitch-and-putts are even shorter than a par-3 course, which can still feature some holes that require a low iron or fairway wood to reach, meaning a player still needs to bring most of his bag. On a pitch-and-putt course, a player can reach all the holes with just one club.
A pitching wedge is a popular choice, as it can reach all the holes on the course, but also can be dialed back to play short shots. Some players bring a lob wedge, capable of hitting the ball with a great deal of loft due to its slanted club face, but this should only be used at courses where it can reach the longest green, or as an additional club with another wedge. Sand wedges are also an important club to carry if a golf ball goes into a sand trap.
Iron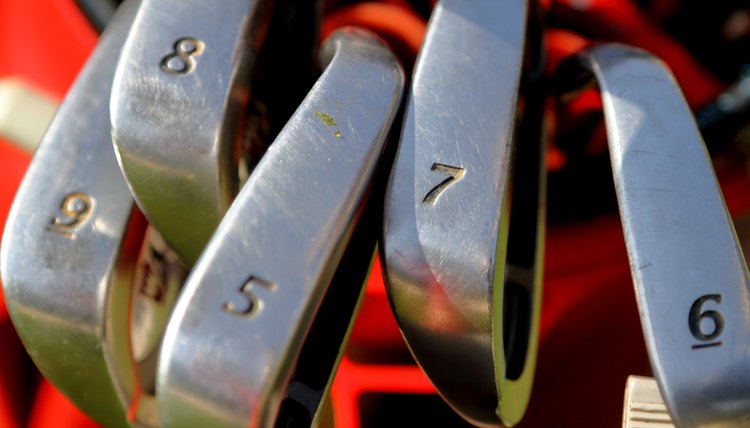 Putting is extra important on a pitch and putt, where every hole is reachable with a short wedge shot off the tee.
While pitch-and-putt courses are designed to allow a player to leave the iron set at home, due to its short yardage, some players still prefer to bring a long iron, such as a 5-iron. The iron is used either to play short pitch or chip shots on the fringe of the green, a popular short game option for many players, or even as a long run-in shot from the tee on holes that have a flat, straight run-in suited for a pitch. A full swing with an iron on a pitch-and-putt is not recommended.
Writer Bio
Blaise is a Freshman at the University of Missouri, studying Journalism at the world-renowned J school. He is the host of the Fast Five Podcast with his Childhood friend Sam Sinclair and interns with the Sports AI platform Pine Sports. He is a huge fan of the Kansas City Chiefs and the St Louis. Cardinals and hopes to cover them professionally in his near future.