The Average PGA Drive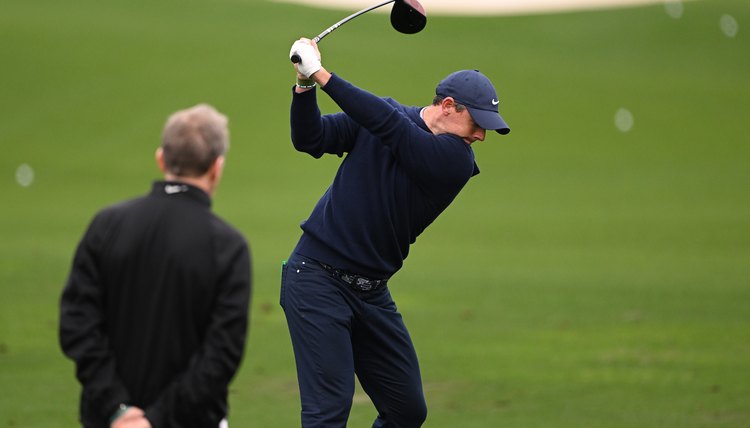 The average driving distance among golfers in the PGA varies from event to event and from year to year, but typically stays within a few yards of the same number. Players such as J.B. Holmes, Bubba Watson and Dustin Johnson are perennially among the longest hitters on tour.
Average PGA Tour Players' Driving Distance
In 2020, the average PGA Tour (male golfers) driving distance reached an all-time high of 296.4 yards, the longest average driving distance ever. In 2021, the average driving distance was 295.3 yards, second to only 2020 as the longest average driving distance in PGA Tour history.
This driving distance from professional golfers is far greater than the average driving distance for amateur golfers of all levels, who average about 215 yards. According to Golf.com, golfers with a handicap between 13 and 20 average about 200 yards of driving.
LPGA Tour Average Driver Distance
In 2021, the average LPGA Tour pro's (female golfers) driving distance was 256 yards.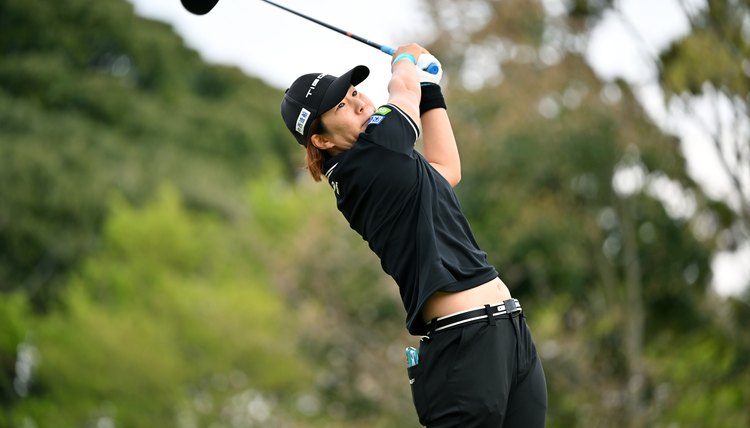 SportsRec
Leaders
In 2023, Rory McIlroy leads all golfers on the PGA Tour, hitting the average golf ball 326.60 yards per drive on the golf course. Here is the rest of the top 5:
Brandon Matthews: 320.40 yards

Cameron Young: 315.80 yards

Cameron Champ: 314.30 yards

Jon Rahm: 314.10 yards

Notables
Having the fastest swing speed and winning the long drive contest does not necessarily mean a player is going to win the PGA Championship every year. In fact, several notable players are not among the top 20 in average driving distance, yet have won major tournaments and/or contend on a regular basis.
Phil Mickelson averaged 299.8 yards per drive in 2011, while Adam Scott was just behind at 299.8. Sergio Garcia averaged 299.2 and Ernie Els averaged 288.1 yards. Tiger Woods averaged 298 yards per drive in 2000, arguably the best season of his career. Here are some other notable golfers and their average driving distance in 2023
Bryson DeChambeau (2021): 323.7 yards

Luke List: 308.80 yards

Scottie Scheffler: 308.70 yards

Gary Woodland: 274.20 yards

Justin Thomas: 305.50 yards

Jordan Spieth: 302.70 yards

Trey Mullinax: 309.20 yards

Although average drive and carry distance statistics haven't been meticulously kept throughout golf's history, Jack Nicklaus routinely hit drives well over 300 yards and was always among the tour's longest drivers. When Nicklaus played, golf clubs and balls weren't as technologically advanced as in today's game.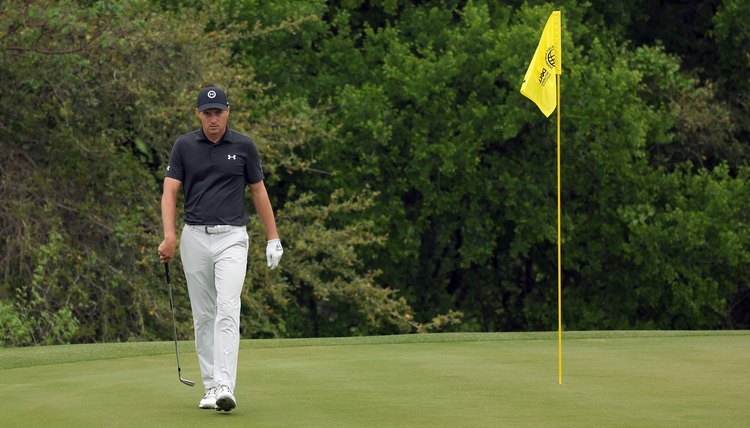 SportsRec
Considerations
A player's driving distance is partly at the mercy of environmental considerations such as wind. On a windy day, gusts can carry a player's ball away from the fairway- regardless of if you're a golf driving professional or just an average golfer.
Playing a short, safer shot to avoid the ball getting caught in the wind is a safer move in a situation like this. Depending on the layout of the hole, some players don't always hit the ball as far as they're able. Strategically, it is often advantageous to lay up.