Raleigh Bicycles Review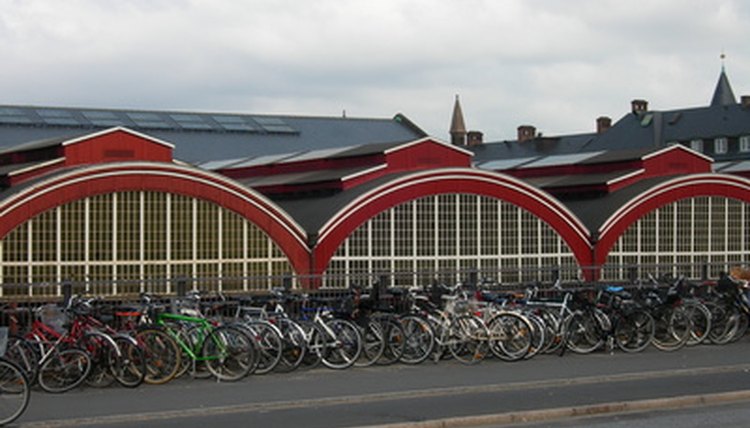 What to Look For
Raleigh manufactures bicycles for a variety of different-sized people riding for various reasons. Road racers, mountain cyclists, comfort riders and children may all find a bicycle to suit personal needs, according to the Raleigh website. Raleigh manufactures several sizes of bicycles using a variety of materials including steel, aluminum and lightweight carbon fiber composite frames. Many Raleigh bicycles offer multiple frame sizes to fit a wide variety of riders. Raleigh offers women-specific bicycles specially designed to fit average female physiques. From touring bicycles to upright hybrids, Raleigh offers bicycles to fit the majority of cyclists.
Common Pitfalls
Many cyclists ride bicycles that do not ft properly. Rider comfort, achieved through proper fit, represents the most important aspect of cycling, according to online cycling resource Rivendell Bicycle Works. Attempting to make a small or large bicycle fit a particular rider often requires several equipment changes, but frame size cannot change. When buying new bicycles, riders should ensure that a bicycle fits appropriately. A bicycle should feel nearly as comfortable as sitting in a chair. Leaning over too much strains the back, shoulders and wrist. Sitting too upright adversely affects seat comfort and leg muscle movement.
Where to Buy
Buying a bicycle online, regardless of savings, often results in poorly fit bicycles. Most local bicycle shops staff knowledgeable sales representatives schooled in proper bicycle fit. Many bicycle shops allow test rides and size comparison in store. Not every bicycle salesperson properly fits bicycles. Research and personal knowledge of bike fit aids every bicycle shopper, but shoppers must remember most bicycle shop employees have previous experience with personal bicycle fit issues. Most bicycles will not fit many riders perfectly, and often require small changes in handlebar and seat height to achieve a comfortable fit.
Cost
Raleigh offers a large range of bicycles at many attractive price points for average consumers as well as for racing professionals. Raleigh children's bicycles range from $100 to $250. Hybrid bicycles cost $200 to $600. Raleigh mountain bicycles cost between $200 and $600, while racing mountain cycles range from $800 to $2,500. Expect to pay between $400 and $2,000 for a Raleigh road bike. Lightweight carbon fiber bicycles, a high-tech name for glued plastic, often run over $2,000 for entry-level models. High-dollar lightweight component groups, such as Shimano Dura-Ace parts, raise Raleigh carbon fiber road bicycle prices above $4,000.
References
Writer Bio
Jonathan D. Septer offers more than a decade of professional writing experience and owns/operates Bone Machine Books in Kent, Ohio. A professional bicycle mechanic with more than ten years experience at various Midwestern shops, Septer studied at Kent State University, where he earned his Bachelor of Arts in English.