The Best Ankle-Supportive Hiking Boots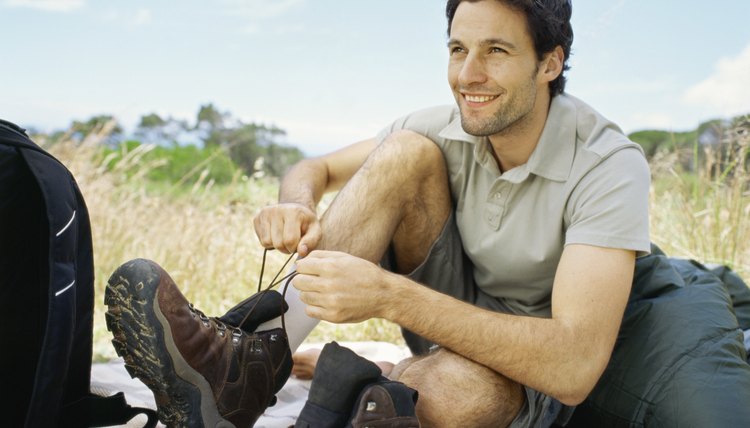 If you're planning on shouldering a full backpack on your next hiking expedition, a pair of supportive boots is a great insurance policy against rolled ankles and sprains. Trails can be uneven and unpredictable, and a firm pair of traditional hiking boots that cradle your ankles can be the protection you need to go farther without risking injury.
Supportive and Strong
A good pair of ankle-protecting hiking boots starts with a firm foundation. A sole that has an integrated shank to prevent lateral twisting keeps your feet from shifting on loose terrain, which is a great first step to prevent ankle injury. The best hiking boots for ankle protection supplement a firm sole with an upper that wraps up and around the ankle with foam padding and tight laces, letting you fit the boot closely against your ankle to swaddle it in protection.
Built Tough for the Trail
Supportive boots offer a host of features that let you move confidently into the toughest conditions Mother Nature has to offer. The top portion of the boot, called the upper, should be durable and firm to prevent abrasion or sharp rocks from bruising you up. These uppers can be made from tough synthetics like nylon or a traditional full-grain leather. A good upper won't bend under stress, keeping your ankle straight even when you shift sideways unexpectedly.
References
Resources
Writer Bio
Max Roman Dilthey is a science, health and culture writer currently pursuing a master's of sustainability science. Based in Massachusetts, he blogs about cycling at MaxTheCyclist.com.