The Best Workout Videos for Weight Loss With Good Music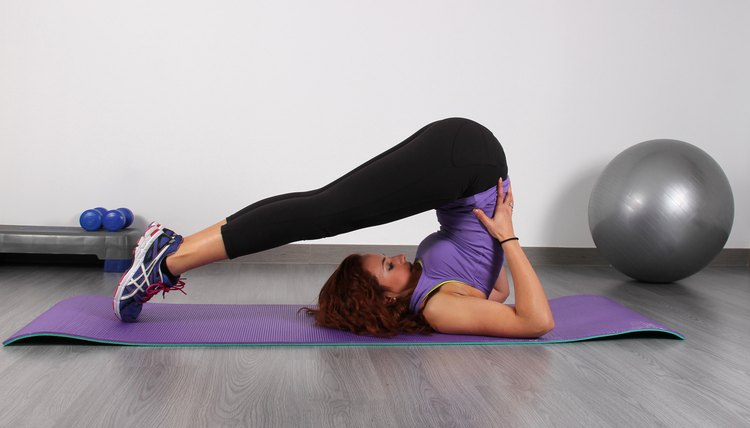 What to Look For
The most important things to look for in a good workout are difficulty level, type of exercise and length. If you are just beginning to work out regularly, don't be embarrassed by "beginner" workouts. Find videos that offer a range of difficulty, modifications, and are between 20 and 45 minutes long. Another thing to look for is whether the exercise involves dancing since dance workouts tend to feature the best music and trick you into exercising while having fun.
Common Pitfalls
The biggest pitfall when buying a workout video is knowing nothing about it when you buy it. As a result, you often end up with videos that sit on the shelf. Another issue is buying too few videos; having a variety to choose from prevents your routine from becoming stale. Finally, buying something that is too difficult is a common problem. If it's too hard, you will often feel defeated and abandon your efforts. Try a beginner or intermediate workout video first.
Where to Buy
While you can buy fitness videos at bookstores and big box retailers such as Target or Walmart, an alternative is Amazon Marketplace, where you can find used videos for less cost. Buying used allows you to try something new that you may have never experienced before, such as belly dancing or kickboxing.
Cost
Workout videos can cost up to $20 new but can be found used for as little as $5 on Amazon Marketplace. If a video is brand new, it will cost more and be harder to find used or at a reduced price, so to save a little money avoid buying new releases.
Comparison Shopping
The perfect workout video includes music, which is a huge motivator. "Tae Bo" by Billy Blanks offers a mixture of cardio and Tae Kwon Do set to music to match the pace. The music in these workouts is in the background.
If you are looking to make music the main feature, Billy Blanks Junior has developed "Cardioke." Made for all fitness levels, "Cardioke" challenges you to learn dance moves, perform cardiovascular routines and sing along to the music. It is a dynamic workout and features popular pop/ R&B music.
Also available is the "Calorie Blasting Party" and "Dance Off the Inches." Both videos place an emphasis on learning dance moves and then "performing" a routine. The music is upbeat and matches the moves being taught.
Accessories
Dance workouts typically do not require any extra equipment although you will want to make sure to wear a good pair of cross-training sneakers for performing any aerobic or cardio exercise. A good pair of sneakers can cost between $40 and 65.
Insider Tips
When purchasing a workout DVD, look for box sets. Sets of workouts generally offer more for your money and provide built-in variety to help prevent boredom with the same routines.
References
Writer Bio
Sara Rusk has been writing professionally since 2005. Her work has been featured in online and print publications including Living Indefinitely, Widethinker, and "In Other Words." Primarily focusing on work for eHow and LIVESTRONG.COM, Rusk writes articles relevant in the fields of psychology, art, and healthy living. She holds a Master of Science in counseling psychology from the University of Albany.