The Best Brands of Ski Jackets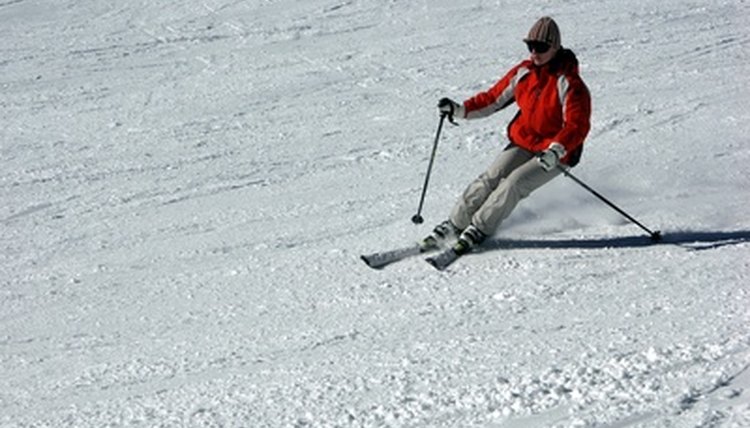 What to Look For
There are two main components of the perfect ski jacket. The jacket should provide insulation from the cold and be waterproofed from the elements. While many ski jackets look like they are both warm and made of material to keep out melting snow, there are a few that function better than others. Northface, Columbia, Patagonia and Marmot are all brands of ski jackets that include liners or shells within the jackets themselves to act as an added layer of protection. The best ski jackets are made of Gore-Tex fabric, which acts as a repellent for wind, rain and snow. Brands made with this fabric are ideal.
Common Pitfalls
Many looking to buy a ski jacket for the winter season often look to what is fashionable and stylish on the mountain. While jackets that are brightly colored or well-fitting may look desirable, they are not necessarily the most functional. Not only should the jacket protect against the weather and keep you warm as you speed down the slopes, but the best ski jacket should allow for flexibility and mobility of the arms and waist. Brands such as Columbia or Mountain Hardwear are quality makes that provide skiers with both functionality and protection on the mountain.
Where to Buy
While ski jackets can be purchased at both department stores and large sporting goods stores, the best brands are found at specialty ski shops and at the brand retailer's stores. Within specialty ski shops, you will have a wider selection at your disposal and the staff will be knowledgeable about the pros and cons of each brand and which would be best suited to your needs. At a retailer such as North Face or Patagonia, while only the exclusive brands are carried in each, the employees will often be able to provide you with first-hand knowledge about each product carried.
Cost
The best brands of ski jackets do not necessarily come with the largest price tags. Helly Hansen, Marmot, North Face and more can all be found at online discounted retailers for approximately $100. On average, the best brands of ski jackets will cost between $150 and $200 for a men's or women's jacket. The best time to find sales on ski jackets is at the end of the winter season, when retailers need to move merchandise to prepare for summer fashions. You can then find the best brands at very reduced rates.
References
Writer Bio
Quinn Collins is a marketing manager for a global commercial real estate firm. Since 2007, Collins has published work on websites such as About.com and LIVESTRONG.COM, and creates nationally distributed market reports for her firm. Collins holds a Bachelor of Arts in communication and psychology from Denison University.