Personal Training 101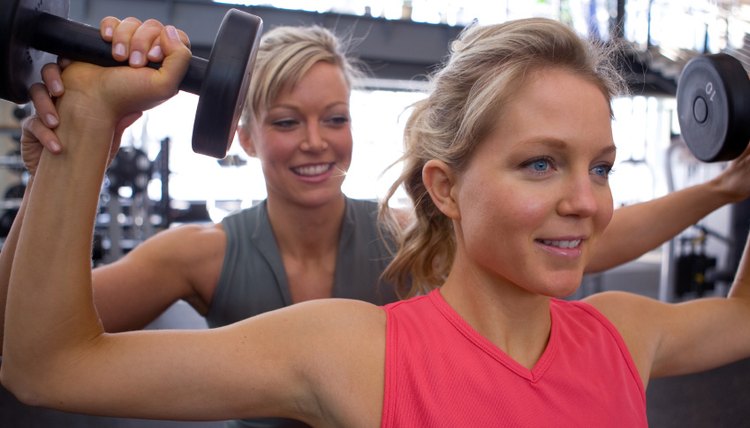 A good personal trainer can help you get slimmer and stronger just as quickly as a bad one can lighten your wallet and leave you limping along the side of the road. A well-trained fitness coach will know how to guide your strength and conditioning goals while keeping you off the injured reserve list.
Anyone can go out and beat you up. A good trainer knows how to make adjustments based on your age, health and any special health conditions.

Jamie Milnes, celebrity trainer and founder of Get Fit Go Play
Credentials First, Please
Check for credentials. Anyone can call himself a personal trainer; however, educational programs are available for trainers, each requiring varying coursework, workshops, testing and costs. Investing time and money in professional credentials is, if nothing else, an indication that the personal trainer is serious about his career.
Employment for fitness workers is expected to increase much faster than the average for all occupations, according to the U.S. Bureau of Labor Statistics. To set standards for this growth and protect customers, the National Commission for Certifying Agencies (NCCA) accredits certification programs in the fitness industry. Check that your personal trainer has a certification from an organization accredited by the NCCA; it's considered highly desirable.
Once you determine your prospective trainer's credentials, think about how her education might help you achieve your goals. Do you want to lose 10 lbs. by swimsuit season, run a 10K, or simply feel better on a daily basis and improve longevity? Celebrity trainer Jamie Milnes said, "People come to me for three main reasons: to look better, to improve their health and to perform better." Milnes has trained a host of celebrities, including Harrison Ford, Natasha Bedingfield and Cindy Crawford. He believes it's easier to stay motivated when your long-term goals are related to health, as opposed to aesthetics.
Ask about your trainer's current clientele. If you're a 45-year-old woman, but your trainer usually works with 20-something gym rats, it might not be a match made in bodybuilding heaven. Ideally, you want a trainer who relates to your particular fitness level. If you have injuries or chronic health problems, that's even more important. As Milnes explained, "Anyone can go out and beat you up. A good trainer knows how to make adjustments based on your age, health and any special health conditions."
All About Qualities
Is your trainer the strong, silent type or a no-holds-barred drill sergeant? A trainer's means of motivating is a significant consideration. Certain styles will keep you pumped up, while others will give you a headache. The only way to know for sure is to go through an actual training session. Many trainers will give you the first session free. Just ask.
Observe your trainer candidate in his natural habitat: the gym. Does your trainer surround himself with a quality entourage? Ideally, your trainer's inner circle should be composed -- in part -- of medical professionals. Good trainers have longstanding relationships with competent professionals who know sports medicine, physical therapy and nutrition.
More doctors are prescribing fitness as the best medicine and are actively seeking out trainers as referral partners. Your family doctor might have a great trainer in mind for you.
Don't overlook likeability. You're going to be sweating it out with your trainer at least twice a week in most cases. You'll need to share personal information about your health and wellness. At the very least, you should enjoy this person's company.
Reaching Results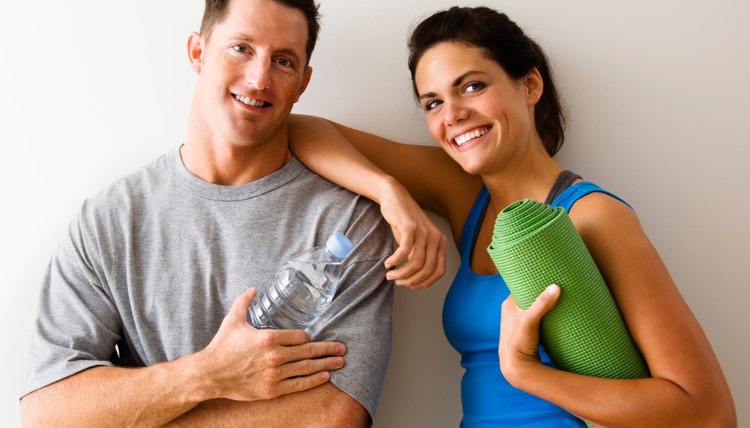 A standardized fitness assessment from the Mayo Clinic based on a program designed by the President's Council on Physical Fitness and Sports looks at four key areas: aerobic fitness, muscular fitness, flexibility and body composition. Keep these in mind when you communicate your goals. Your trainer should start with an overall assessment of your health, including a body-fat analysis. Talk candidly with your trainer about what you hope to accomplish, and be ready to accept frank feedback. "If you commit to at least two days a week, you'll see results in the first month," said Jennifer Kenny, a Denver-based personal trainer. Then, be patient. Super bodies don't evolve overnight, even for the camera-ready Hollywood types.
"One of the biggest reasons people drop out from a training program is the unrealistic expectation that weight training is a silver bullet," said Kenny. You should look at it as one component in an overall plan for good health. Eating right, other forms of exercise and overall balance should also be part of the mix. "You can't expect to hit the gym a couple of times a week, eat whatever you want and still meet your goals," Kenny said. Sporadic exercise of any kind seldom yields results.
A good trainer will continually mix up your routine and come up with new and creative ways to help you stay motivated. Don't be shy about suggesting something you'd like to try.
Remember, throwing money at someone to help you sculpt a better body won't replace hard work and dedication. Half the battle is finding the right person up front, before you ever break a sweat. "Working with a personal trainer should be a great experience," said Milnes. In the end, most trainers and experts agree: Major results boil down to the client's determination and readiness to incorporate fitness into a healthy lifestyle -- for the long haul.
Better Booty on a Budget
Personal training costs range from $50 an hour up to $350 an hour, depending on where you live. Denver-based personal trainer Jennifer Kenny suggests splitting the cost among friends. "You have your cronies to motivate you and you pay a fraction of the cost of a one-on-one session," said Kenny. Keeping the class size manageable is key. No more than three to a class ensures the workouts still maintain a good measure of individualized attention.
You can also save money by reducing the frequency of your trainer-supervised sessions once you have a solid foundation and know your way around the weight room. Instead of two or three times a week, see your trainer once a month. Get a workout plan that you can implement on your own. Come back the next month and get a new plan. This way, your trainer can still track your progress.