Flexibility Diets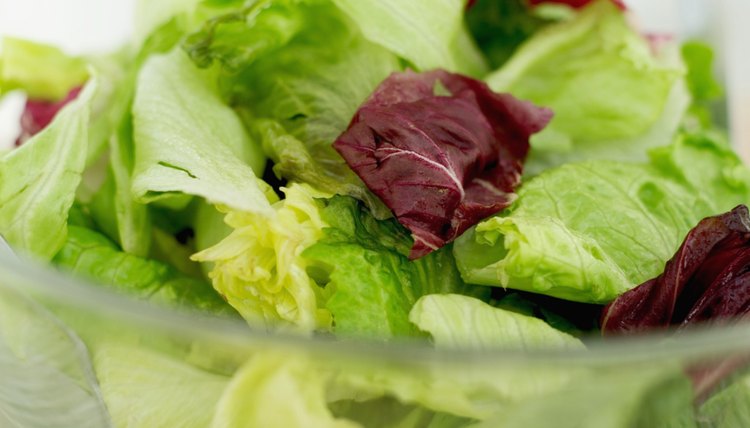 To attain optimum fitness, it's important to stretch before and after you exercise. However, if you wish to improve your flexibility, stretching may not be enough. You may want to add specific foods to your diet known to increase flexibility. Doing so will improve your overall fitness and give you a leg up when it comes to touching your toes.
Green Leafy Vegetables
If you wish to boost your flexibility, eating a diet high in green leafy vegetables may help, according to Personal Trainer Today. In fact, adding greens such as kale, seaweed, spinach, watercress, chard and collard greens to your everyday meals will increase muscular flexibility because of their high water content and ability to purge acids from the body.
Spirulina
Mixing spirulina into a smoothie each morning could significantly increase your flexibility, according to YogaFinder. This algae contains several vitamins including vitamins B-12, beta carotene and gamma linolenic acid. Consuming this algae could boost your muscle strength and prevent cramps, allowing you to stretch a little bit further toward your toes.
Barley Grass
While barely grass isn't often used in the standard diet, you can make a habit of incorporating it into your meals in the form of a juice extract. Barley grass juice extract contains beta carotene, iron and calcium, says YogaFinder, which can boost flexibility and improve your overall health.
Water
There's nothing more important to your flexibility than drinking plenty of water each day. Start your day with a glass of water and try to drink water before and after you exercise. This will lubricate your joints, keeping your body fluid and flexible, says "DYLA Magazine."
References
Writer Bio
Brenda Barron is a writer, editor and researcher based in Southern California. She has worked as a writer since 2004, with work appearing in online and print publications such as BabyZone, "Cat Fancy" and "ePregnancy." She holds a Bachelor of Arts in English literature from California State University, Long Beach.