Easy Diet & Exercise Plans for Teens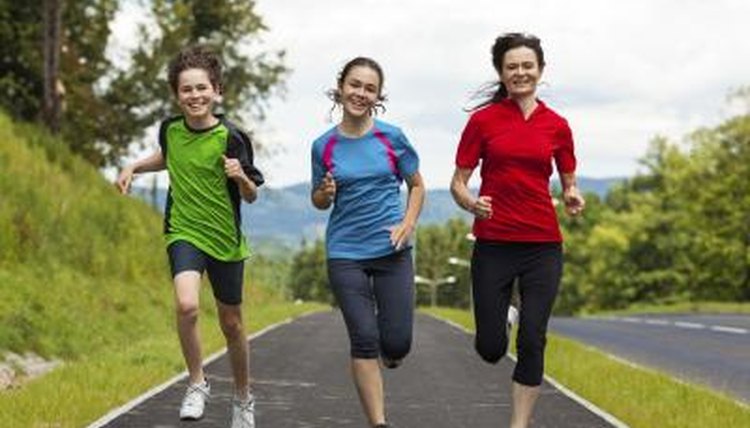 Academic studies, after school jobs and extracurricular activities can quickly consume teenagers' calendars. With busy schedules and multiplying obligations, the recommended 60 minutes or more of physical activity each day might initially seem impossible. Add the importance of making healthy food choices to the equation, and you might even feel overwhelmed. Take a deep breath and a closer look. With your busy schedule, you are likely already exercising more than you think. With a little planning and preparation you can squeeze a sufficient amount of exercise into your week. You can also include food choices that are quick, easy and healthy.
The Fuel You Need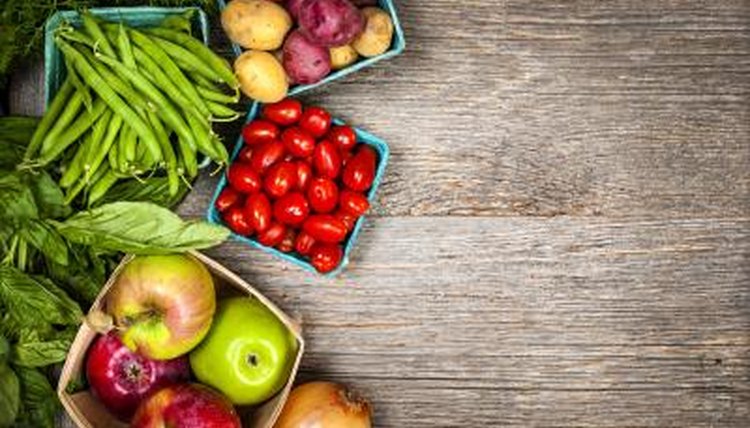 Jacek Chabraszewski/iStock/Getty Images
Teenage girls need about 2,200 calories each day, while teenage boys require about 2,800. The source of these calories is important in determining how you feel and perform throughout the day. Choose foods from the grains, fruits and vegetables sections at the base of the food pyramid to begin building a healthy diet. Incorporate low-fat calcium choices to help build and maintain strong bones, and eat lean protein to help build muscle. Limit sugary, fatty foods so that you will feel consistently energized throughout the day.
Fuel Up Quickly and Easily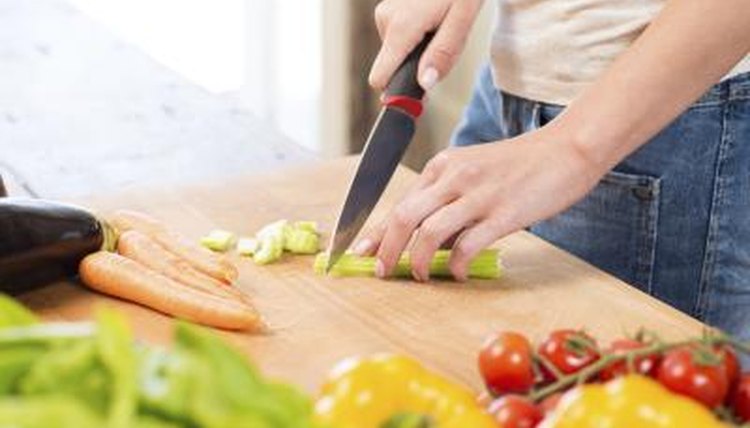 Jacek Chabraszewski/iStock/Getty Images
Getting the fuel you need can be easy. Plan a family shopping day at the grocery store on Sundays. Prepare for your week by writing out a food calendar that will offer you a healthy daily intake of two fruit servings, three vegetable servings, six to 10 servings of healthy grains and two to three calcium and protein servings. Cut and bag healthy vegetables like broccoli, cauliflower and carrots. Buy fruits that you can place in your book bag and easily eat between classes. Instant oatmeal is a great choice of grains that you can quickly make each morning before leaving for school. Canned tuna or chicken in water is a quick and easy lunch choice, and low-fat milk is typically available at school to supply you with bone-building calcium.
Cardiovascular Exercise
Jacek Chabraszewski/iStock/Getty Images
Cardiovascular activity should comprise the majority of your 60 minutes of physical activity each day. These activities can include briskly walking to school, playing basketball or tennis during gym class or practicing football or cheerleading after school. If you are not already exercising an hour each day, get up a little earlier to take a morning dance class with a friend or just a jog around the block. The hour of exercise you get can be broken up throughout the day as well. Including two 30-minute sessions of exercise in your day may seem more manageable than one consistent hour.
Strength-Training Exercise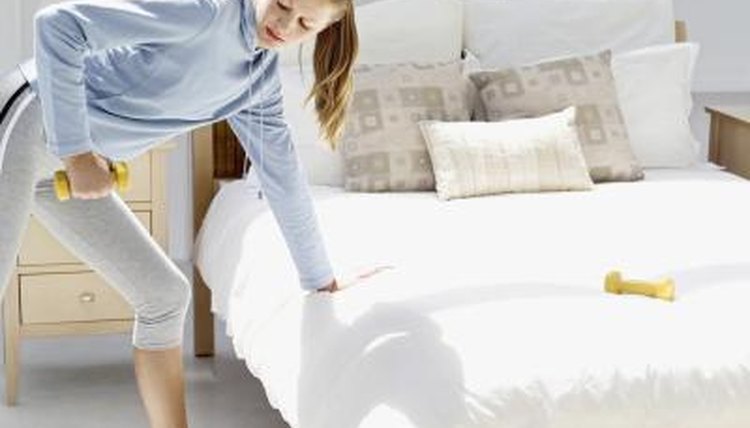 Jacek Chabraszewski/iStock/Getty Images
Strength-training exercises improve your muscular strength and your bone density. They should be part of your 60-minute physical activity at least three days each week. These resistance exercises are easy to incorporate into your daily routine. Make a healthy habit of doing pushups, lunges and abdominal crunches every other morning when you wake up. You can also keep a pair of dumbbells beside your bed to vary your workouts with other strength-building exercises like biceps curls, shoulder presses and squats. Make it fun and you'll find it easy to stay consistent with a healthy exercise plan.
References
Writer Bio
Mary Marcia Brown has worked in the health and fitness industry for more than 15 years. A writer and runner with road race directorship experience, Brown has been published in "Running Journal," "Florida Running & Triathlon" and "Outreach NC."