Why Use a Football Neck Roll?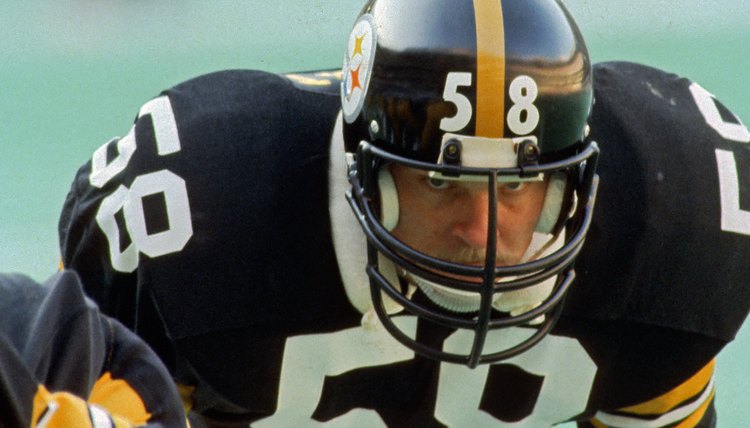 American football is one of, if not the, most physical sports still played in the United States and around the world today. For fans, much of the intrigue of the game comes from the big hits and collisions; for players, however, those same big hits and collisions can often have detrimental affects on their bodies over time.
While injuries are commonplace in the sport, the neck and spine are particularly susceptible to injury due to the amount of impact that can occur while playing the game of football. New research and technology is constantly in the works to help lower the amount of injuries that football players sustain in these areas of their body, leading to the innovation of things like a neck roll.
What is a Football Neck Roll and How Does it Work?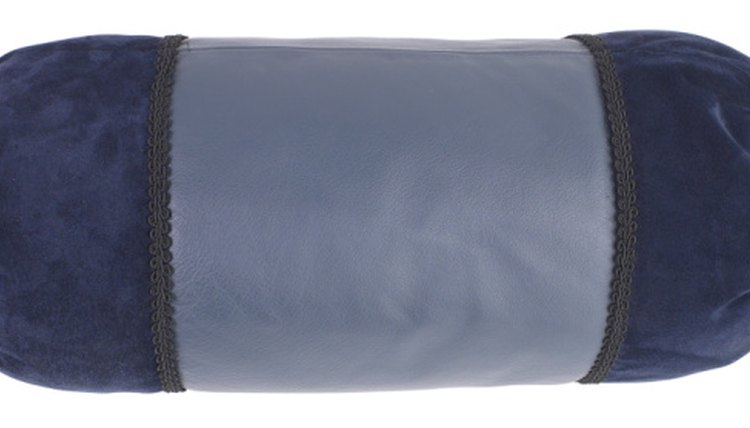 SportsRec
A football neck roll is a thick piece of padded foam, comprised of vinyl or nylon, that provides an extra layer of protection that can stabilize your neck and head and reduce the changes of sustaining an injury during impact on the field.
Here's how it works:
Neck rolls are designed to be attached to the shoulder pads with straps

Once attached, the neck roll will fit around the back of the shoulder pads along the jersey's neckline

How to Wear
An ideal neck roll should be a light, yet durable, piece of equipment. In order to get the full benefits of wearing one, it is important to wear it properly. Here are some things to remember when putting it on:
The neck roll should be fastened tightly to ensure maximum safety

Despite the need for a clenched fit, the neck roll should still be adjusted in a fashion that allows your neck to breathe comfortably

It is imperative you monitor the neck roll amid play to assure it hasn't fallen out of its proper alignment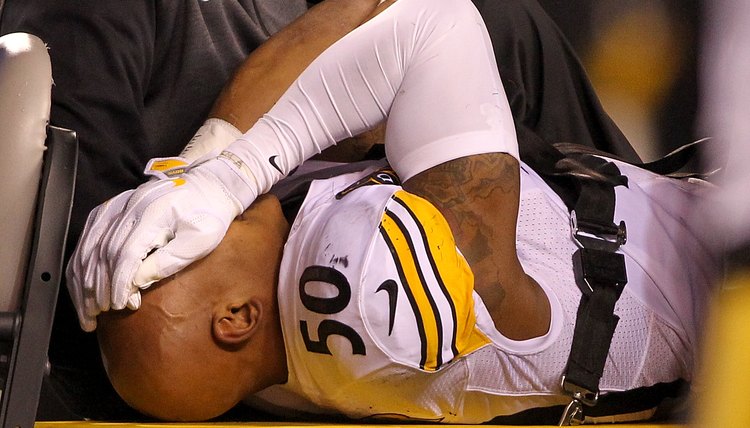 SportsRec
Football Injures
Neck rolls are especially designed to prevent injuries like stingers and whiplash.The following definitions come from the Mayo Clinic:
​Whiplash​: Whiplash is a neck injury due to forceful, rapid back-and-forth movement of the neck, like the cracking of a whip

​Stingers​: Stingers occur with compression or overstretching of the nerves that run from the neck to the arm, usually during collisions in contact sports

Stingers are known for being extremely painful, often sending a stinging sensation down the head, neck and spine. Defensive players most commonly suffer the wound when tackling an opponent on the other side of the ball. Depending on the severity, the pain from a stinger will vary. A moderate stinger can subside in 15 minutes or less. Unfortunately a more severe stinger can linger and become a recurring ailment.
Where to Buy
Neck Rolls can be purchased in most sporting good stores and generally range in price from $10 to $100. Sportsdepot.com raves about the McDavid Cowboy Collar, considered by some to be the foremost neck roll available on the market today, and lauded because it helps to lessen shock around all sides of a helmet.
Conversely, a standard neck roll strictly protects the bottom of a helmet. Sportsdepot.com is currently offering the McDavid Cowboy Collar for $50.99 as of February, 2011.
Resources
Writer Bio
Based in Boston, Colin Linneweber has been compensated to write for various publications since he was 15. He is presently employed as a copywriter and sports journalist. Linneweber's sports articles are consistently linked to the boxing section of CBSsports.com and have been featured on ESPN.com. He received his Bachelor of Arts in communication from Monmouth University in 2003.