How Long Is a Triathlon Sprint?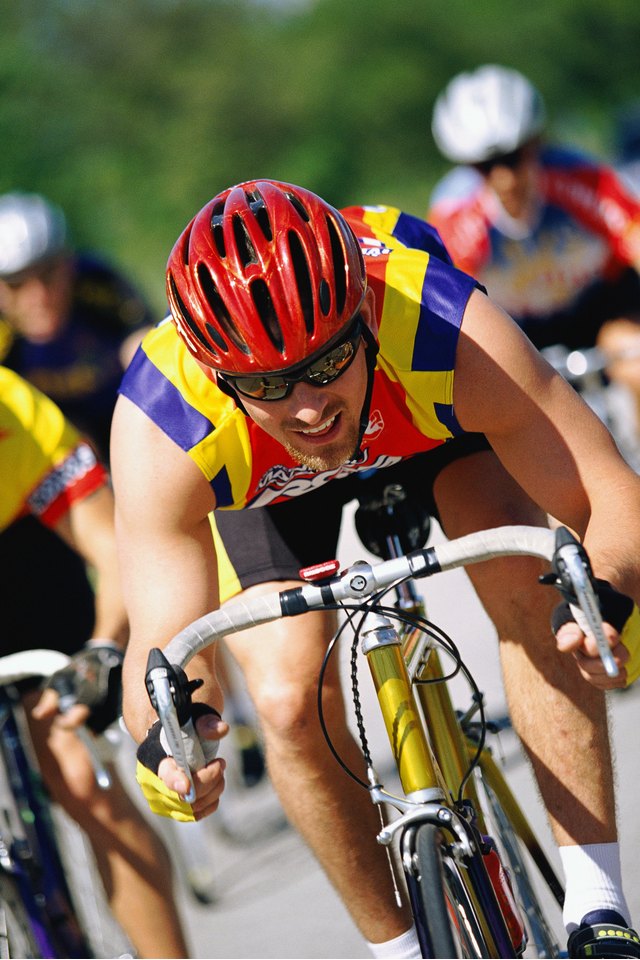 A sanctioned USA Triathlon sprint distance triathlon consists of a 750-meter swim, a 20-kilometer bike ride and a 5K run. Some races labeled as "sprint" or "super-sprint" distances offer slight variations on these distances.
Distance Variations
Distance variations for a sprint triathlon exist because of course constraints or race promoters' preferences. The swim in some sprint-distance triathlons may be as short as 500 meters. The bike portion can range from 12 to 16 miles, while the run can range from a flat 3 miles to 3 1/2 or farther. Super-sprint triathlons are geared toward newbies who want to try out the sport for the first time. These races may consist of a 250- to 500-meter swim, a 7- to 10-mile ride and a 1- to 2-mile run. In 2013, USA Triathlon hosted a series of professional super-sprints in which elite triathletes competed in two continuous circuits of a 300-meter swim, a 5-mile bike and a 1.5-mile run.
Training Commitment
You can participate in a sprint triathlon without having to devote most of your weeks to training. You'll need about five to six hours per week to train -- committing to at least two swimming, two biking and two running workouts per week.
References
Writer Bio
Andrea Boldt has been in the fitness industry for more than 20 years. A personal trainer, run coach, group fitness instructor and master yoga teacher, she also holds certifications in holistic and fitness nutrition.