Why Use Senior Flex Golf Clubs?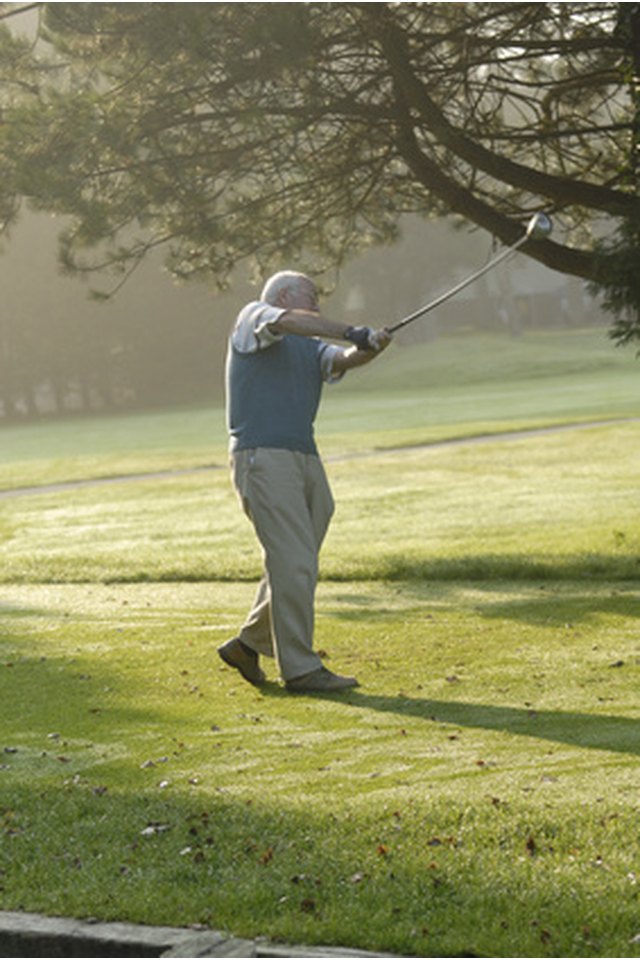 The flex of a golf club shaft determines how much it bends during your swing and the proper amount of flex is important for distance and accuracy as well as feel. There are a number of flex ratings including one specifically for senior players, but deciding whether you are a candidate for senior shafts is not always a simple matter.
Purpose of the Shaft
The purpose of a golf shaft is not only to connect the club head with the handle, the shaft must flex enough to provide a kick through impact that increases the club head speed to get the ball airborne and increase distance.
Flex Ratings
There are several degrees of stiffness in golf shafts and one of them will provide you with the optimum performance. Shafts are classified according to their flexibility as ladies, regular, stiff and extra stiff, as well as a senior flex for older golfers. You may find as you get older that you benefit from switching to shafts with a senior flex.
The Importance of Flex
A shaft that is too rigid will cause you to lose some distance and will also have very little feel. Without the boost from a flexed shaft through impact your shots will tend to come off lower than they should. On the other hand, if your shaft is too flexible the club head will not be square at impact which causes a loss of accuracy. Shots may spray left or right depending on the timing of your swing on a particular shot.
Finding the Right Flex
Traditionally, players have used club head speed as a guide for their correct shaft flex. If you don't know your club head speed there are charts to convert average driver and iron carry distances into swing speed ranges that help you select the right flex. You should use a senior flex shaft if you have a driver swing speed of 70 to 85 mph, which produces a carry distance of 180 to 210 yards. If so you also need a four iron for a 150-yard shot . For higher swing speeds consider a regular or stiffer flex, and if your swing is below that speed you should use a ladies shaft.
The Role of Tempo
You should also include tempo in making your flex determination. Players who swing hard but with a smooth transition benefit from more flexible shafts than a slower swinger with a more abrupt swing. Consider the amount of time it takes you to accelerate from the top of your back swing to the impact point when determining your correct flex. The difference in acceleration between a smooth and a quick swing is enough to change your flex requirements one full step, from regular to senior for instance. The proof of whether the shaft is correct is in how far and straight you hit the ball and how the club feels. Flex selection charts for steel and graphite shafts which take into account swing tempo are available at the site identified in the resource section. The letter "A" designates senior flex.
References
"Golf Digest"; What flex do you need?; Ed Weathers; Nov. 1994.
Writer Bio
Don Patton began writing after retiring from an engineering career in 2006. He holds a Bachelor of Science in electrical engineering from the University of California at Berkeley and continued with graduate study in software engineering.