How to Look Cute in Yoga Pants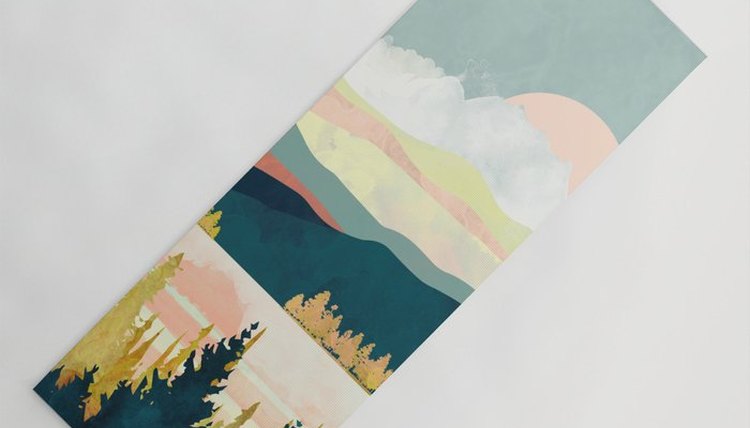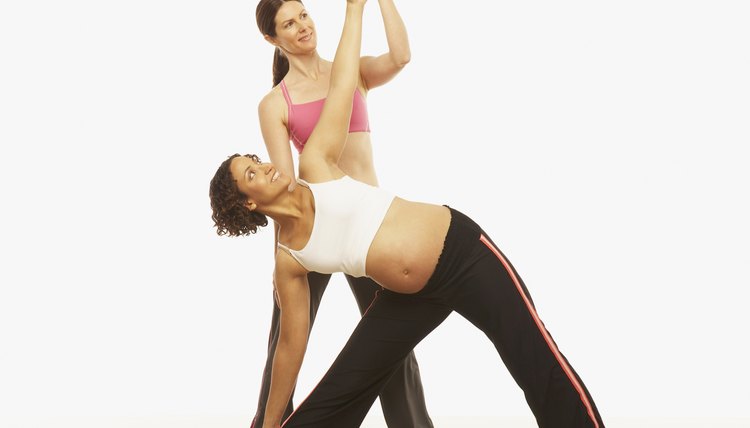 Yoga pants are so comfortable and flattering; their popularity has surged far beyond the yoga mat). With their wide elastic waistband, soft, stretchy fabric and close-but-not-too-tight fit, it's no wonder women everywhere are incorporating a few pairs of yoga pants into their wardrobes. You don't have to know what downward dog is to wear yoga pants, but there are a few do's and don'ts for looking especially cute while wearing them.
Yoga Pants
Yoga pants should be fitted, but not overly tight. Buy pants in your normal size. For average or slender women, a waistline that hits right below the bellybutton is most flattering. If you are plus-size or apple-shaped, a higher waist keeps your tummy covered. Cropped yoga pants look best when they hit mid-calf. Full-length pants should reach the top of your shoes without touching the floor. Choose pants made of a thick, opaque blend of cotton and stretch fabric. Matte or a very slight sheen looks better than shiny fabric. Though yoga pants come in a range of colors, you can't go wrong with basic black.
Undergarments
Showing off panty lines is unattractive in any style of pants. In knit, fitted styles like yoga pants, you need to take care that your underwear isn't ruining the smooth line of your backside. Some women avoid the issue altogether by not wearing underwear with yoga pants. Thong panties are a good option if you find them comfortable. Boy short undies are another good choice, as their longer length hits at the upper thigh, instead of across your bottom. If you prefer wearing bikini or brief underwear, choose brands with flat, seamless edges.
Tops
Tee shirts are a natural with yoga pants. You want to counterbalance the snug fit of the pants with a somewhat loose shirt if you are outside the gym. Don't go overboard with a big, baggy sweatshirt or stretched-out tee that belongs to your boyfriend, however. Stick with a flattering tunic-length tee that has a natural fit. A top with a slight baby doll or empire cut flatters your bust while covering trouble spots like a big tummy or undefined waist. Long-sleeve tees, simple sweaters, fitted sweatshirts and hoodies, or short-sleeved tees that hit your hips are all excellent options. Stay away from cropped or waist-length tops, button-down styles, dressy tops or fabrics more suited to formal events.
Shoes
Yoga pants are casual wear. They look best with athletic-style shoes. That doesn't mean your only choices are white running or walking shoes, however -- many styles of colorful, cute athletic shoes are available. In warm weather, or with your cropped yoga pants, sandals or flip-flops are suitable styles. Simple ballerina flats are nice if you are pairing your pants with a feminine top. Straight-legged yoga pants can tuck into boots, but stay away from delicate or dressy styles. Avoid wearing yoga pants with heels, dressy or strappy shoes, Oxfords or loafers, patent leather or platform shoes.
Writer Bio
Living in California, Michelle Ullman is a professional writer with particular expertise in home, garden and pet/nature topics. Her work is published on many websites. She loves crafts and has a deep interest in design and DIY projects.