The Best Ski Boots for Wide Feet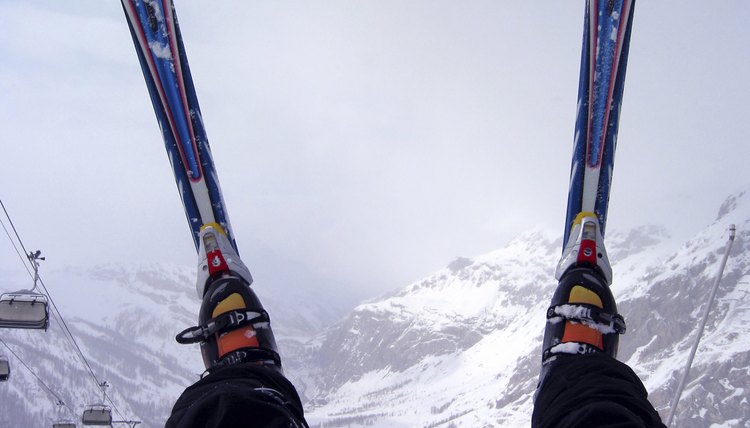 What to Look For
When you go skiing, you will be wearing your ski boots for around seven hours a day, so they have to be comfortable. This means going to the trouble and initial expense of having boots properly fitted--and it applies to serious skiers whatever boot width they wear. According to Southern Ski, "More than any other piece of equipment, the right ski boots can improve your comfort, control and overall skiing ability on the mountain."
Common Pitfalls
It is a mistake to go up a size in order to gain more volume or get a wider fit. If a ski boot feels too narrow, it may be the wrong boot for you or it may require modifications by a technician. Skis.com states that "a good-fitting boot should be comfortably snug and not sloppy." You should be able to wiggle your toes but not have slippage of movement from side to side or forward to back.
Where to Buy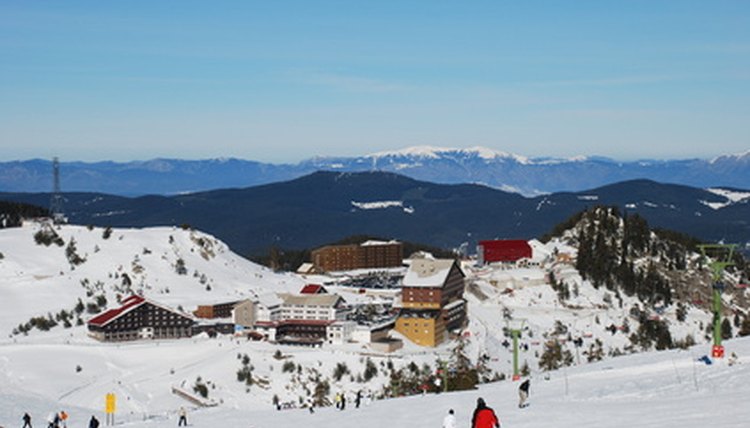 Robert Maxwell/iStock/Getty Images
One of the best places to start is the website of America's Best Bootfitters," which gives you access to many top independent ski shops all over the country. Member shops all expertly fit and customize boots and stock the best brands, including Atomic, Lange, Dalbello, Head, Tecnica and Roxy. Fitting is essential.
Prices for good entry-level boots start at around $250, with top-of-the-line boots costing around $600 and up. This may sound pricey, but if you ski an average 10 days a year, you should get 15 years of use out of your boots.
Cost
In about 95 percent of cases, the fitter will recommend making a custom footbed to support the foot correctly in the ski boot. This will add between $90 and $180 to the cost of boots, but it can drastically alter the way they fit.
Atomic B9 Alpine Ski Boots for men with wide feet cost around $500. Lange RS 110 wide ski boot starts at around $650.
Tecnica Vento 80 Alpine Ski Boots with an easy-fit system, for men and women, are around $450, and Atomic B-Tech B60 Ski Boots 2009, described by Skis.com as "a great-fitting, wider-body boot" cost around $380.
Comparison Shopping
America's Best Bootfitters recommends trying on different sizes of the same model of boot on your left and right feet, keeping on the best-fitting and comparing it against other styles.
A good-fitting boot feels tight to start with and may remain snug during the first days of skiing. Use the manufacturer's marked size only as a guideline. The sole length and inner cavities of different models can vary significantly. Liner construction and materials also affect fit. A race model liner may feel tight, while the freeride model in the same collection may feel just right because softer foams are used.
Insider Tips
Proper fitting for ski boots and footbeds can take a few hours, so choose a quiet time to visit ski shops. Resort shops are busiest early in the morning and when the ski lift closes, so for personal attention visit when everyone else is skiing.
Always store your ski boots buckled so liners and shells maintain their shape; store them in an air-conditioned room if possible.
References
Writer Bio
Based in Scotland, Margaret McBride became a journalist in the 1960s. She later worked in public relations and in 1990 became press and publicity officer for a health authority. A freelance writer since 2005, she writes for online and print media companies.