The Best Grip Tape for Skateboards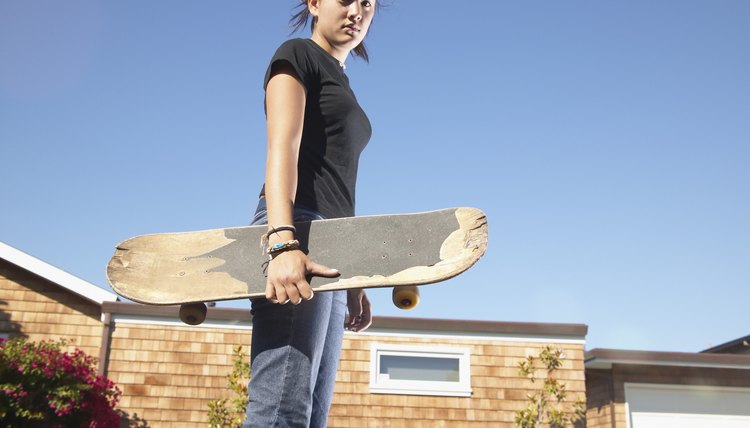 A skateboard without grip tape is not a complete skateboard. Although it doesn't get the same amount of attention as the deck, the bearings and the wheels, grip tape is one of the most crucial elements of any skateboard. Without it, you would never have the traction to stay on the board while doing a single ollie -- let alone a drop in or a kickflip. So while you may be tempted to go with the cheapest generic brand of grip tape, it's worth your while to weigh the options.
Stickiness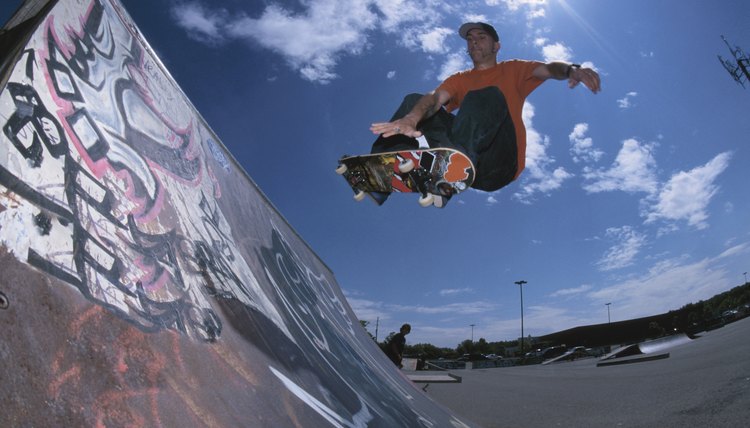 Plush Studios/Blend Images/Getty Images
If you want to skate like the pros, you need a brand of grip tape that is sticky enough to keep you on your board. The two brands most pros use are Grizzly Griptape and Mob Grip. Mob Grip, the "grippier" of the two, is great for tricks but hard on shoes. One Amazon reviewer talks about how Mob Grip "burned a hole" in his shoes after two hours. According to reviewers on CCS, Grizzly is nearly as grippy as Mob but not as likely to wear out your shoes. If you use a skateboard only for transportation, Jessup Griptape may be all you need. It's cheaper and doesn't last as long, but it's also a lot less likely to destroy your shoes.
Ease of Application
Even if you buy your deck with grip tape on it, there is a chance you will have to replace it at some point. Mob Grip's use of perforation -- tiny air holes -- makes its grip tape easy to apply without the experience of bubbling. Reviewers on CCS sing the praises of that no-bubble technology. Grizzly also has "bubble proof" application but it isn't as highly touted as Mob's.
Design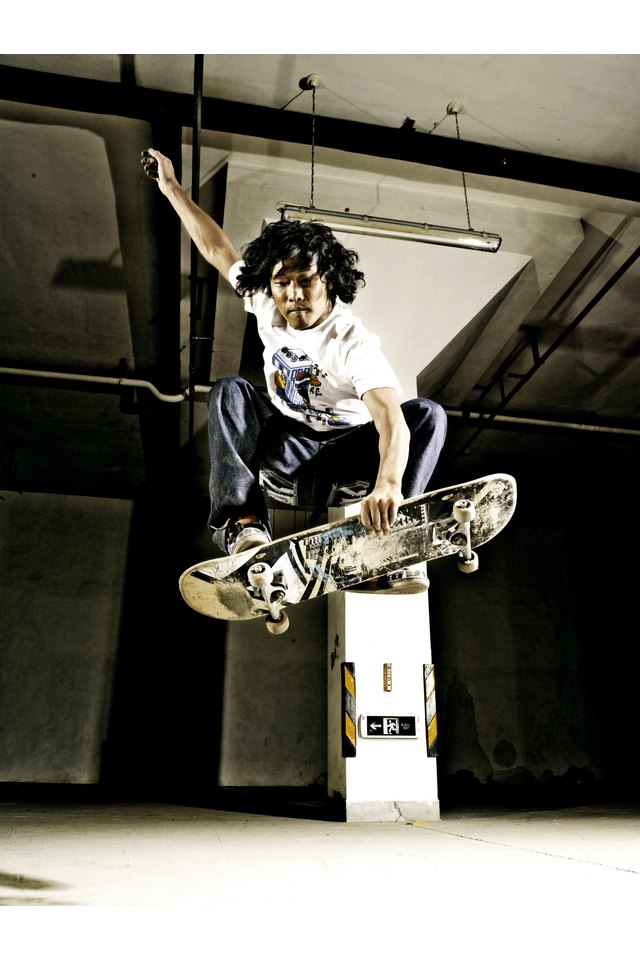 Plush Studios/Blend Images/Getty Images
If you go with Jessup, you can probably expect to stick with serviceable black. Grizzly has some great patterns and many of its designs come with a cool bear cutout, which changes depending on whether you are goofy or regular footed, to help orient you to your board and also for added style. But in terms of sharp graphics, Mob Grip's graphic grip tape cannot be beat.
Which Should You Buy?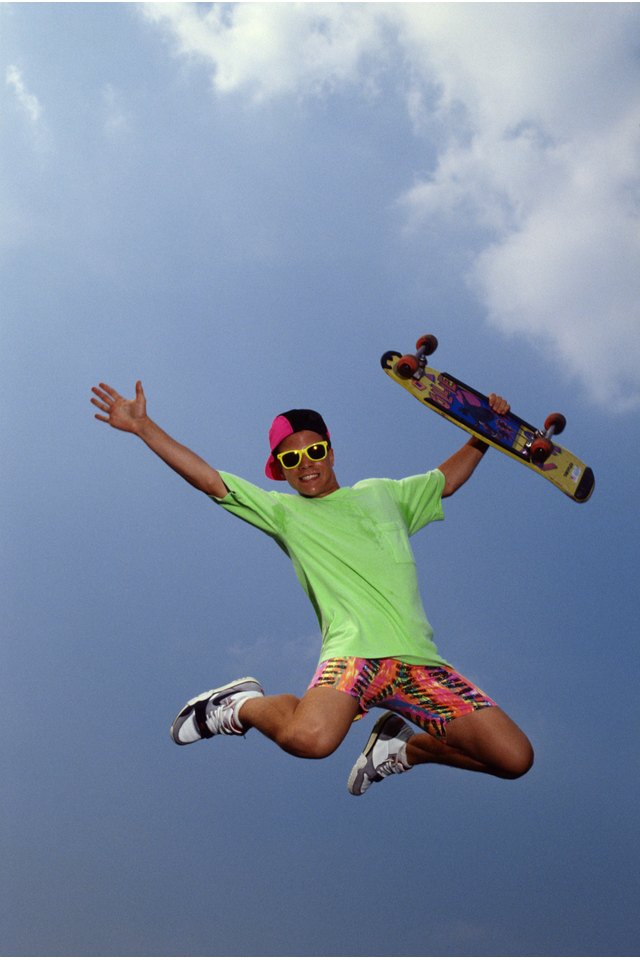 Plush Studios/Blend Images/Getty Images
The prices of grip tape varies greatly. The cheapest you will find is around $4 for one board and the most expensive shouldn't be over $20. You can get Mob's super grippy, easy-to-apply Mahalo Violet for $11.95 a sheet. Your decision should really come down to how you skate. Are you aggressive and only interested in doing serious tricks? Go with Mob. Are you into tricks but also concerned about keeping your skate shoes around for a couple more months? Your best bet is Grizzly. Want to just cruise around town all day? Jessup is going to serve you just fine.
Writer Bio
Lizzy Acker has been writing about health, fitness, community and culture since 1999. Her work has appeared on "KQED Pop," "The Rumpus," "PolicyMic," "The Corvallis Gazette-Times" and others. Her first book, "Monster Party" was published in 2010 and she holds a Master of Fine Arts in creative writing from San Francisco State and has been a Certified Yoga Instructor since 2011.