Basketball Net Height Regulations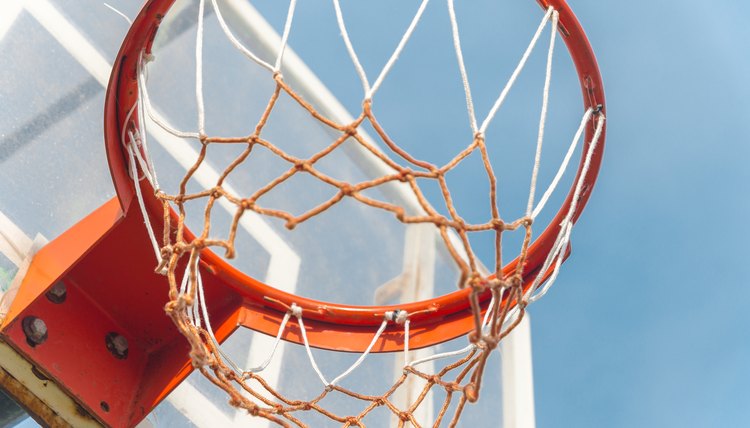 The net is arguably the most important piece of equipment in basketball -- equaled perhaps only by the ball itself. Without the net, there is no game. While having a net is essential, it's also highly important to have a net of an appropriate height. The height of nets varies based on the age of players -- so you won't have NBA superstars dunking on the same height rim as your nephew's middle school hoops team.
Typical Heights
A standard basketball net is 10 feet tall. This is the height used by professional and collegiate players. It's also the height recommended by the American Sports Education Program for kids in sixth grade and above. For younger kids ASEP recommends shorter nets. For kids in kindergarten, first grade and second grade it recommends a 6-foot rim. For third and fourth grade kids an 8-foot rim is recommended, and a 9-foot rim is recommended for fifth graders. Individual leagues are free to use their own rules however.
References
Writer Bio
A. McDougall is an editor, writer and athlete. McDougall is a marathon coach certified by the North American Academy for Sport Fitness Professionals and an American College of Sports Medicine certified personal trainer. McDougall has edited and written for several national magazines.