What does fact checked mean?
At SportsRec, we strive to deliver objective content that is accurate and up-to-date. Our team periodically reviews articles in order to ensure content quality. The sources cited below consist of evidence from peer-reviewed journals, prominent medical organizations, academic associations, and government data.
The information contained on this site is for informational purposes only, and should not be used as a substitute for the advice of a professional health care provider. Please check with the appropriate physician regarding health questions and concerns. Although we strive to deliver accurate and up-to-date information, no guarantee to that effect is made.
The Importance of Playing Sports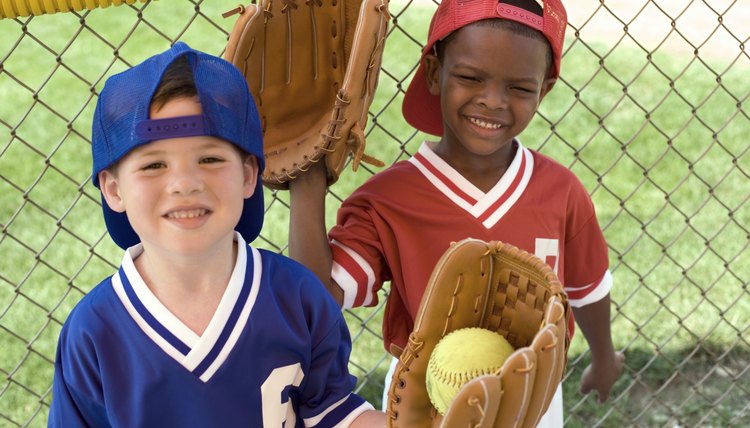 Playing sports provides important benefits for young and old alike, ranging from improvement in fitness and health to development of team spirit and feelings of accomplishment. Find a sport that you love and you'll stick with it while at the same time learning some essential life lessons and reaping positive rewards.
Sports and Physical Fitness
Playing sports, particularly those that involve a lot of activity, such as soccer, basketball, tennis and racquetball, can help you manage your weight, while also giving your muscles and cardiovascular system a good workout. Participating on a regular basis helps you burn calories. For example, a 155-pound person who plays basketball for an hour burns around 596 calories. Starting kids in a sport that they can play throughout their lives can get young people used to exercising on a regular basis, which will help them stay in shape as they get older.
Self-Esteem and Self-Confidence
Getting involved in a sport provides opportunities for individuals to see the results of their efforts. If you practice hard at your sport and see success, it builds self-esteem. If you defeat a challenging opponent, you're bound to feel that you've accomplished something worthwhile. Mastering a skill, such as a consistent serve in tennis, also boosts self-confidence.
Sports and Teamwork
Sports can provide a unique opportunity for participants to learn and appreciate the importance of teamwork. That's assuming you're playing a team sport, rather than an individual one, such as tennis or golf. If you're on a team, you learn what it means to do your share of the work and reap your share of the benefits. The idea is that everyone on a team learns to rely on everyone else.
Sports and Opportunities
Young people who excel in sports but have limited financial means find that sports can improve their odds of attending the college of their choice. While many athletic scholarships do not provide all the expenses for attending college, some can help considerably. If you have a knack for baseball, football, basketball or even the less common sports such as lacrosse or crew, your abilities may help lead you to an opportunity to play and learn in college.
References
Writer Bio
James Roland started writing professionally in 1987. A former reporter and editor with the "Sarasota Herald-Tribune," he currently oversees such publications as the "Cleveland Clinic Heart Advisor" and UCLA's "Healthy Years." Roland earned his Bachelor of Science in journalism from the University of Oregon.