The Top 20 Moments At The London 2012 Olympics
Well another edition of the Olympic Games are in the books, and this year's competition left us with plenty of unforgettable moments – some inspiring (talented young athletes accomplishing their dreams), others not so much (shameless plotters trying to exploit the schedule by losing on purpose). Here are our top 20 moments from London 2012.
\#20. Princess Anne Awards a Medal to Her Daughter Zara Phillips
Anne, the daughter of Queen Elizabeth, had been an equestrian competitor herself at the 1976 Montreal Olympics. Her daughter Zara Phillips won silver in London in the equestrian team event, becoming the first British royal to ever earn an Olympic medal. Princess Anne was scheduled to present the medals in any case, and bestowed one on her daughter -- whose key error may in fact have cost Great Britain the team gold. "You cannot think of what could have been," Phillips affirmed. "It is too late for that."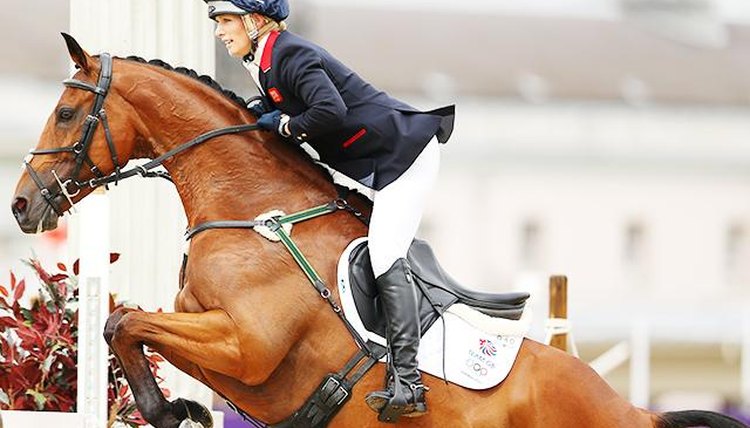 \#19. Badminton Duos Intentionally Try to Lose
This is a "great" moment only in the negative sense, and was a huge scandal in Asia. In a strange round-robin format, duos from China and South Korea were desperately trying to lose to avoid having to play feared and formidable twosomes in the next round. It was a bit peculiar and, to the London crowd, infuriating when both teams were muffing shots into the net or purposely slamming them way out of bounds. "Who would want to sit through something like that?" London organizing committee chairman Sebastian Coe asked. "It is unacceptable." Yeah, the booing crowds felt that way, too.
\#18. Is Ashton Eaton the World's Greatest Athlete?
We're not sure how well he can hit a fastball or sink a three-pointer on the basketball court, but the gold medalist of track & field's ten-event decathlon has traditionally been heralded as the World's Greatest Athlete. Eaton has to jump, throw, hurdle, and run long and short at world class levels. He wasn't as dominating or exciting in London as he was at the U.S. Olympic Trials, when he set a world record, but he got the job done, and he and American teammate Trey Hardee earned decathlon gold and silver.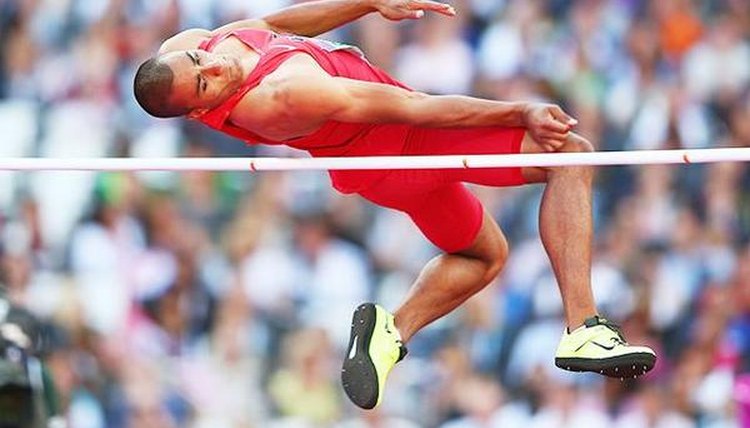 \#17. Serena Williams Dominates in Women's Tennis
The almost criminally underappreciated Williams, back to top form after a potentially fatal pulmonary illness in 2011, returned to the same venue where she'd won her Wimbledon title in June and pretty much humiliated her Olympic finals opponent, Russia's Maria Sharapova. She then joined with her beloved sister Venus to add a doubles title. Everything came up golden for Serena.
\#16. A Happy Teenager Swims to Five Medals
Midway through the London Games, an online article actually wondered why Missy Franklin was so nice and why she couldn't ever seem to stop smiling. Well, how about because at age 17, the 6'1" Coloradan was distinguishing herself as the world's best and most versatile female swimmer, with four gold medals and a bronze and new world records in the 200-meter backstroke and the medley relay? Wouldn't that make anyone happy?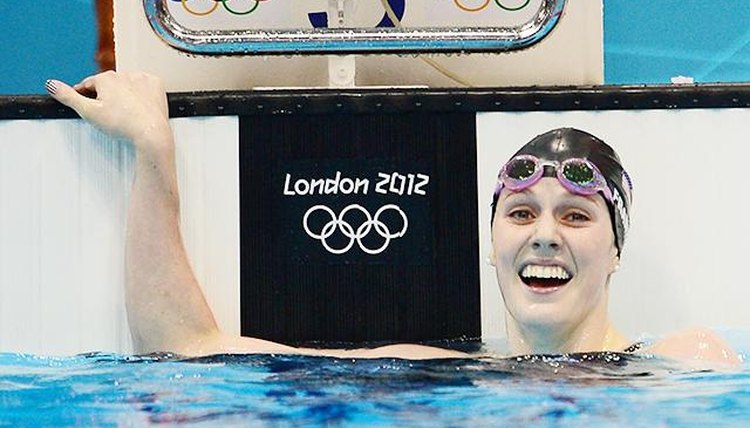 \#15. American Women Get Payback Against Japan in Soccer
Surviving a controversial semi-final game against Canada, the United States women's squad won its third straight Olympic soccer tournament with a tense 2-1 triumph over Japan, which had beaten the Americans in the 2011 World Cup. Carli Lloyd's uncanny shot-making ability gave the Americans both of their goals, Abby Wambach and Alex Morgan were steady and stellar as usual, and goalie Hope Solo supplied heroics with her nimble saves.
\#14. A Beach Volleyball Threepeat For Misty and Kerri
This sport in the sand and its best-known duo have flourished on the same timeline. Misty-May Treanor and Kerri Walsh Jennings are now household names playing a sport that was not considered a serious professional endeavor before the 21st century began. Now the two close pals are three-time gold medalists, having defeated fellow Americans Jennifer Kessy and April Ross in the London final. May-Treanor, 35, is retiring, but just imagine the Americans vs. the best of Brazil in Rio de Janeiro in 2016.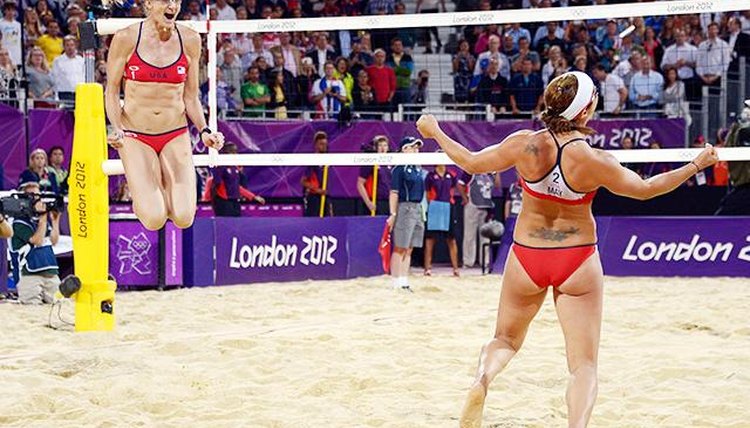 \#13. A Marathon Surprise from Uganda's Stephen Kiprotich
At just the moment, 23 miles in, when it looked like he was drifting behind Kenyans Abel Kirui and Wilson Kipsang and destined for defeat, Kiprotich threw in a surge on a humid London day and left those two men and their world-beating credentials in his wake. He gave Uganda its first medal in an Olympic running event in 40 years. None of three runners from Ethiopia, a traditional marathon powerhouse, even finished this grueling 26.2-miler.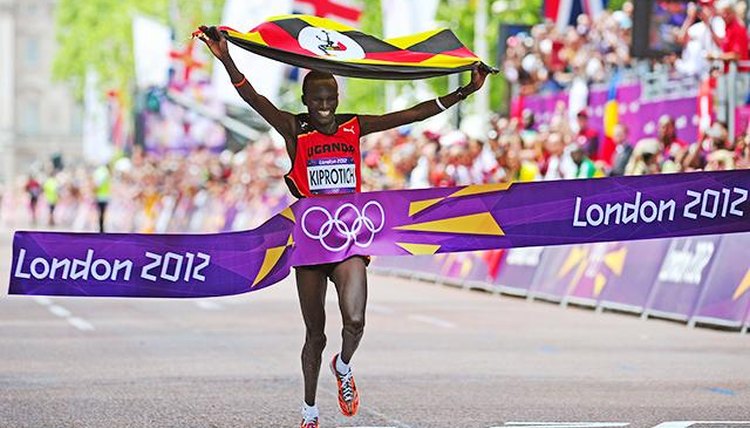 \#12. Kayla Harrison, America's First Judo Gold Medalist
The "Miami Herald" says Kayla Harrison doesn't merely pin her opponents in the martial art of judo. She throws them to the mat, flings them over her shoulder, kicks their feet out from under them." The judo pioneer from Massachusetts, who is in the 78-kilogram class, was a long-time victim of sexual abuse by a club coach. She now has a bigger platform to campaign against that travesty. "I look back and feel sad for that girl, who didn't know how to escape," she says. "Judo gave me a path to follow."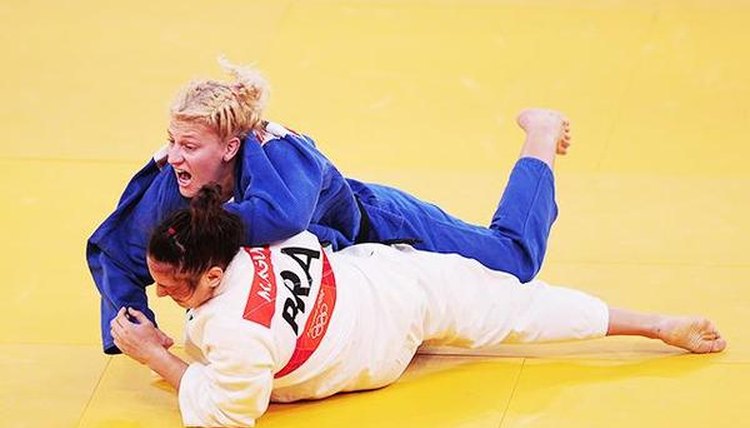 \#11. Golds at Long Last for Allyson Felix and Sanya Richards-Ross
This one's in the "justice is finally served" category. Felix and Richards-Ross had been America's premier female track stars for years, and they'd won just about everything expect individual gold medals in their specialties. Fortunately, we can close out those stories with happy endings. The lithe Felix glided to a decisive victory in the 200-meter dash, and Richards-Ross persevered against British and Russian rivals in the 400 to earn a gold, which she will perhaps place alongside the two Super Bowl rings of her NFL star husband, Aaron Ross.
\#10. Claressa Shields, Pioneering Middleweight Boxer
Women's boxing was on the Olympic agenda for the first time in London. Just 17 years old and a high school junior in Flint, Michigan, she began boxing at age 11 in an old fieldhouse and progressed to become the youngest competitor at the 2012 U.S. Olympic Trials, where she defeated the national champion and the world champion in her middleweight (165-pound) class. In London, Shields defeated a Russian for the only U.S. boxing gold, and exclaimed "I don't even know that this is real right now." Oh, don't worry Claressa, it's quite real.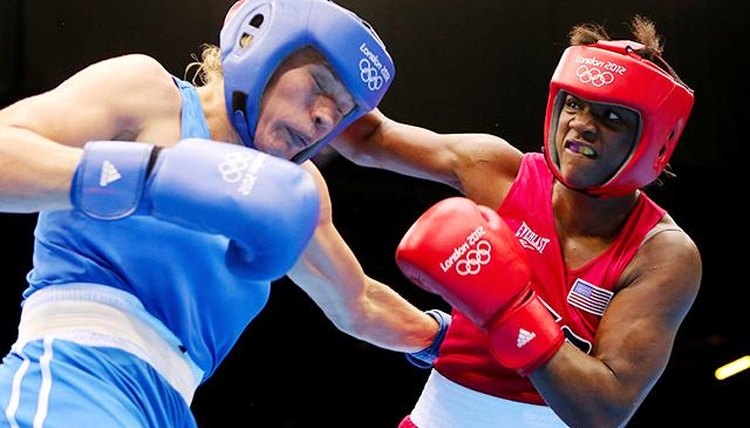 \#9. A Photo Finish in The Women's Triathlon Goes to Court
After all those miles of a swimming and cycling and running, the Olympic women's triathlon came down to a thrilling pitched battle between runners from Switzerland, Sweden, Australia and the U.S. At the end, Switzerland's Nicola Spirig and Lisa Norden of Sweden were in a photo finish in 1:59:48, with judges giving the win to Spirig. Sweden, which wanted a gold for Norden, too, actually took the case to the Court of Arbitration for Sport (CAS). The panel ruled it was a "field-of-play decision" which would not be overturned.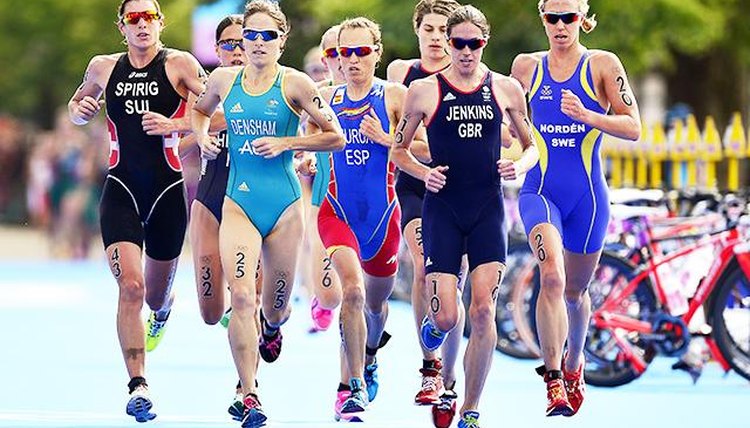 \#8. David Rudisha's 800-Meter World Record
Rudisha, a Maasai from Kenya, had already broken two world records in the 800 and came into London as the most overwhelming favorite in the track and field program. But his rivals came prepared; the first five finishers all set career best times in the final. But nothing could thwart the amazing and extremely courtly Rudisha, who started fiercely and finished in a record 1:40.91. He's the world's greatest middle-distance runner, bar none.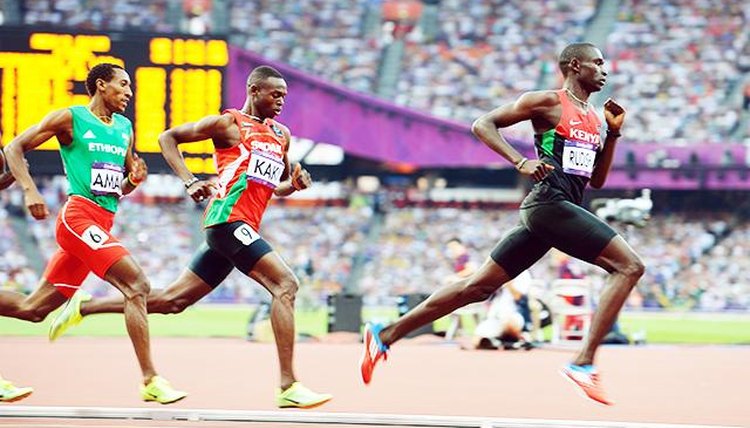 \#7. Bradley Wiggins Magical Year in Cycling Continues
Wiggins recently became the first Briton ever to win the Tour de France in its 109-year history. At the London Olympics, he took gold in the 44-kilometer time trial. At 32, he's won four golds in three different events and his total of seven medals is the most in history by a British man. "I don't think my sporting career will ever top this now," Wiggins said after the time trial.. "That's it. It will never, never get better than that. Incredible."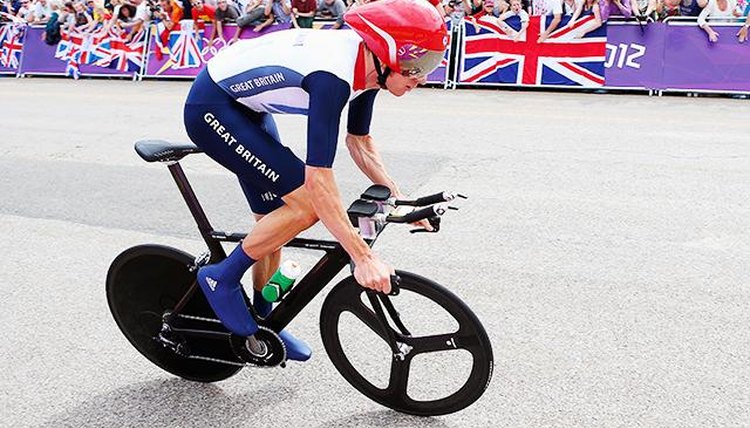 \#6. Andy Murray's Redemption on the Grass of Wimbledon
Murray muffed a chance to get Britain tennis history off the hook when he lost to Roger Federer at Wimbledon this summer, extending a 75-year men's victory drought for the home country. But at the Olympics, on the same grass, Murray, from Glasgow, demolished Switzerland's Federer in the final to get Britain's first men's singles tennis gold since 1908. And he teamed with Laura Robson to add a silver in mixed doubles.
\#5. America's NBA Players Escape With a Victory
When Lebron James affirmed "it's all about the three letters on my chest," he meant USA, not NBA, because Spain, which he and his mates beat 107-100 in the final for basketball gold in London, had its own batch of NBA players in its lineup, as did Argentina, another team that gave the USA palpitations. Kevin Durant's 30 points against Spain lifted the latest edition of "the Dream Team" to top step of the medal podium. The USA keeps winning at hoops, but it's getting scarily close.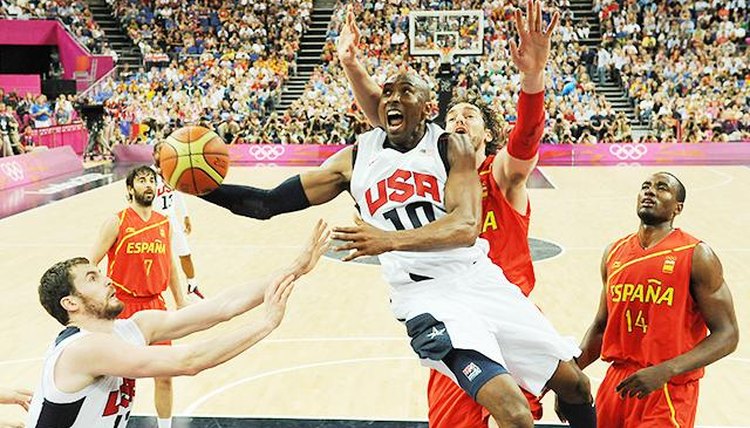 \#4. Usain Bolt, the Greatest Sprinter of All-Time
The most lackadaisical and relaxed of athletic superstars, Bolt is playing to the crowd just moments before the starting gun goes off. Then he takes care of business swiftly and decisively. In London, he became the first man to win the 100 and 200-meter sprints in consecutive Olympics, and set a new Olympic 100 record of 9.63 records. Bolt was supposed to get a serious challenge from his Jamaican buddy Yohan Blake. But for now, Blake is a guy with a collection of silver.
\#3. Michael Phelps … Perhaps You Heard of Him
Well, he's the greatest swimmer of all-time, at the very least, and he's been the greatest swimmer of his time since 2002, which is about 8 decades in swimmer years. Phelps' medal haul in London was four golds, including his third straight 100-meter butterfly triumph, and two silvers. That brings his career Olympic total to 22 medals. He's adamant about not wanting to swim in Rio in 2016 and might want to go into broadcasting. NBC should hire him; he's made gazillions for them,
\#2. Mo Farah and Galen Rupp Go 1-2 in the 10,000
It was a bone-chilling spectacle as London's Olympic stadium rocked with thunderous applause as Britain's Farah withstood all the team tactics Kenyans and Ethiopians used to thwart him. It was a battle in every sense of the word. When it was over, he and his American training partner Galen Rupp, both coached by the sage Alberto Salazar kicked to an emotionally gratifying gold and silver finish.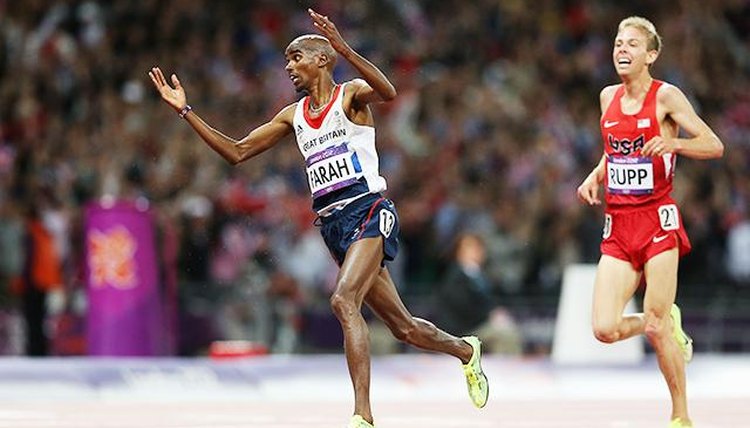 \#1. The Gracious, Graceful Gymnast Gabby Douglas
We first saw and heard Gabby Douglas in a group interview with the rest of U.S. gymnastics' "Fab Five" and marveled at how poised, articulate, and gracious she was at age 16. And that was before she'd launched into the incredible routines that won "The Flying Squirrel" her golds in both the team competition and the individual all-around. As impressive a young person as she is a gymnast, she's made history, and she'll make more.