10 Foods That Make You Look Good And Feel Better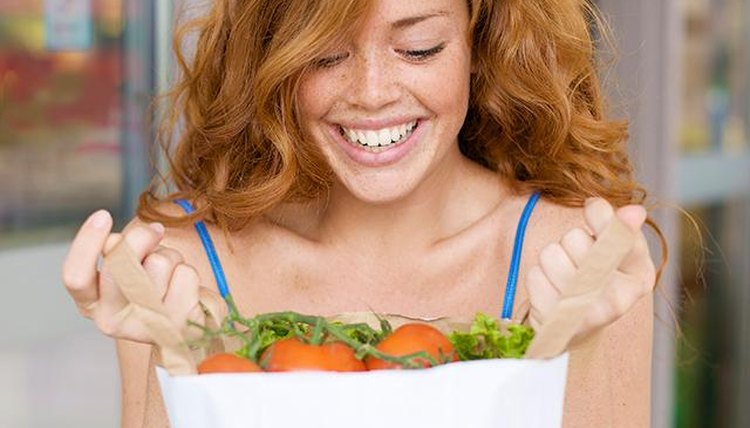 The self-care section offers hundreds of products with thousands of promises—all of which are skin deep. A more beneficial style solution might be hiding in foods you typically overlook. That's where you'll find the nutrients that will not only make you look better, but also have endless health benefits that will make you feel better. Call it the "natural" approach or a cheaper solution, but it might be the best way to creating a healthier body both inside and out.
Plain Yogurt
Beauty Benefit – Glowing Skin: Apply plain yogurt to the face as a mask. Greek style works best because it is thicker and won't drip. Allow to sit for 10 minutes and wash off with warm water. Yogurt contains lactic acid, which gently dissolves dead skin cells, smoothes the skin and brightens pigmentation over time. An anti-bacterial and anti-fungal, it's also helpful in clearing up acne and blemishes. After the mask, skin will feel smooth and look refreshed.
Plain Yogurt
Body Benefit – Probiotic Powerhouse: Yogurt's claim to fame is that it contains probiotics, or good bacteria. Probiotics help break down foods to enable better digestion and detoxification, and they help in the absorption of vitamins and minerals. All that, leads to a healthier, more beautiful you. And, yogurt is high in protein and calcium, and therefore good for teeth and bone health.
Listen now: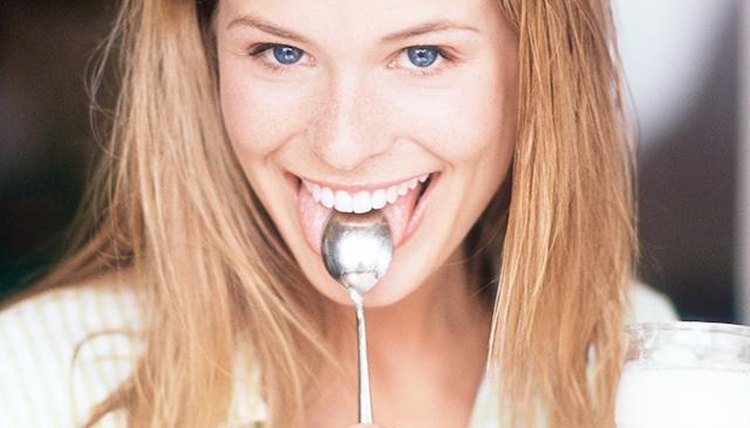 Green Tea
Beauty Benefit – Eye Depuffer: Steep two green tea bags and allow to cool, or place them in the refrigerator until cold. Apply one on each eye, resting on the lid and the under eye area for 10 minutes. The tannins in the tea are proven to help correct discoloration and the antioxidant EGCC has been shown to reduce puffiness and swelling. The caffeine works to tighten the skin temporarily for a more youthful look.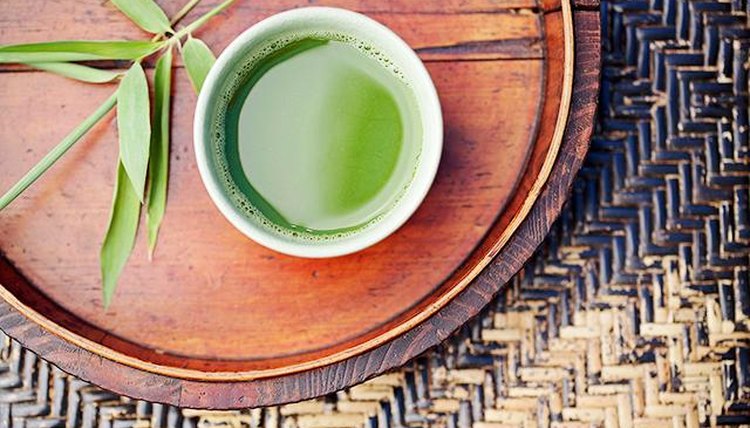 Green Tea
Body Benefits – Free-radical Fighter: The benefits of drinking green tea are numerous. Green Tea is very high in antioxidants, which protect our body from free-radical damage, responsible for many unwelcome signs of aging. Research also shows that it also aids in weight loss by speeding up the metabolism and fat oxidation. Studies show it's also linked to cancer prevention. So drink up!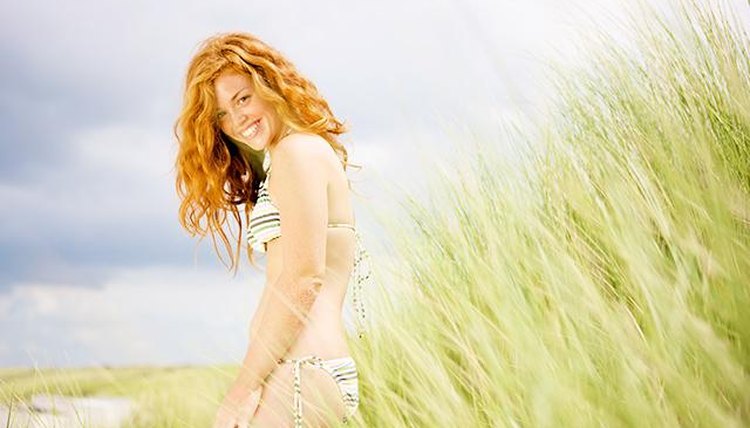 Lemon Juice
Beauty Benefits – Nail brightener: Squeeze 1 lemon into a small bowl and dilute with equal parts water. Directly soak fingers or toe nails in the solution or brush it on with a cotton ball. Afterwards, massage olive oil into the nails and cuticles to avoid drying. Natural acids will help lift superficial staining and can kill bacteria and fungus. Do this every other day until the discoloration has lightened.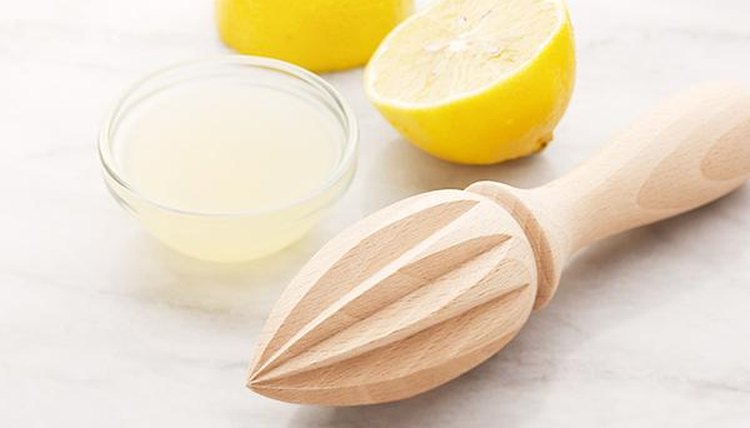 Lemon Juice
Body Benefits – Detoxifier: Drinking a glass of water with the juice of one lemon added, daily, is a great blood purifier and helps the body detox and remove impurities. Lemon water has also freshens and improves breath for bad-breath sufferers.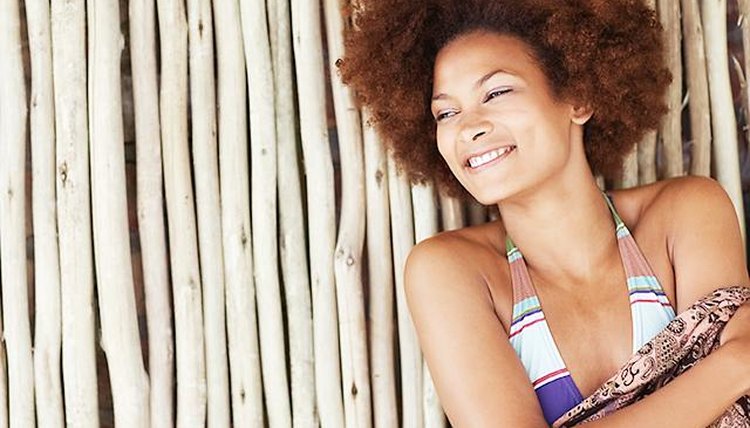 Seaweed
Beauty Benefits – Skin Healer and Firmer: Fill a hot bath with dried, packaged seaweed from the local health food store. The high mineral content in the ocean veggies is shown to help improve numerous skin conditions, such as excessive dryness, eczema and acne. Soak in the bath for about 30-45 minutes to reap the full benefits. Also, because seaweed is highly effective in drawing out toxins, it's believed to help tighten the skin and ward away cellulite! Be sure to drink a lot of water after taking a seaweed bath.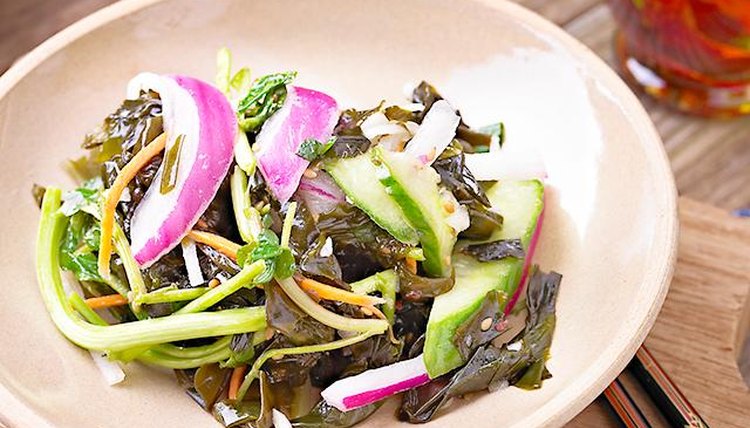 Seaweed
Body Benefits – Disease Resistance: Seaweed or sea vegetables have been argued to contain more vitamins and minerals than any other single food. They pack a serious nutritional punch, are a valuable source of iodine and therefore have a myriad of body benefits, including promoting healthy thyroid function. Research has also shown various sea plants to be anti-inflammatory, anti-cancer, and antiviral. Some studies reveal that eating seaweed promotes strong nails, hair and skin.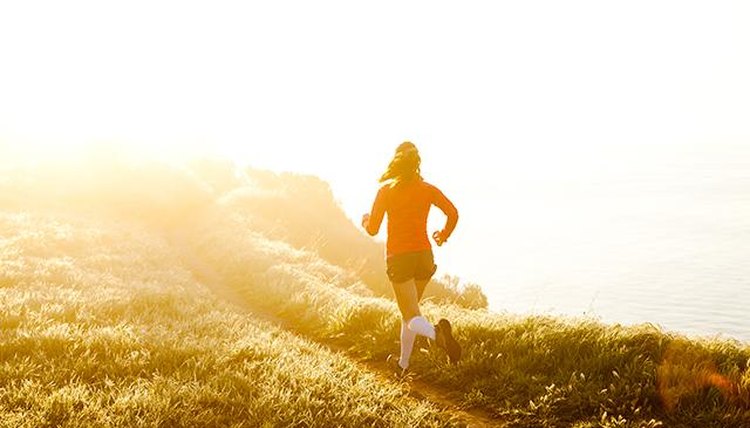 Flax Oil
Beauty Benefits – Hair and Skin Nourisher: Massage a small amount of the oil, which is high in essential fatty acids, into the ends of the hair to prevent strengthens hair, add shine to dryness and prevent split ends. For dry or mature skin, the oil can be applied directly to the face after cleansing and used as a moisturizer to improve the appearance of fine lines. The high concentration of fatty acids and Omega 3 oils add elasticity to hair, skin and nails and therefore nourish and protect.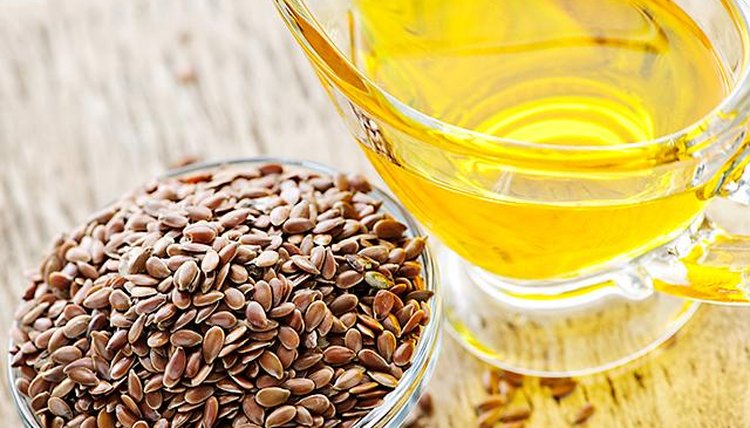 Flax Oil
Body Benefits – Nourish Hair and Skin from Within: Splash onto a salad or blend into a smoothie, the high concentration of Omega 3s deliver lots of body/beauty benefits. When taken internally, studies have also shown that it can halt stress related hair loss as well as moisturize the skin and hair from the inside out.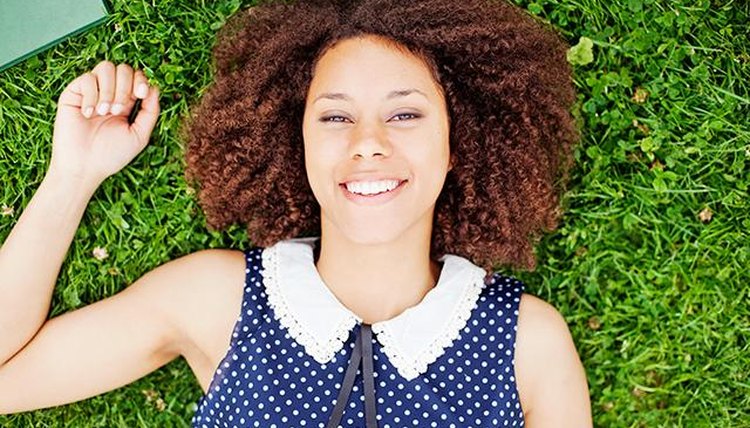 Apple Cider Vinegar
Beauty Benefits – Scalp and Skin Clarifier: Dilute 1 part apple cider vinegar to about 4 parts water. Rinse hair with this in the shower. The natural acids will help to strip away excess hair product and oil, as well as bring back body, shine and luster. The cleansing properties are believed by many to unblock the hair follicles and prevent hair loss. When diluted and used on the skin as a toner, or in a bath, it helps restore proper pH balance to the skin and fights blemishes and breakouts.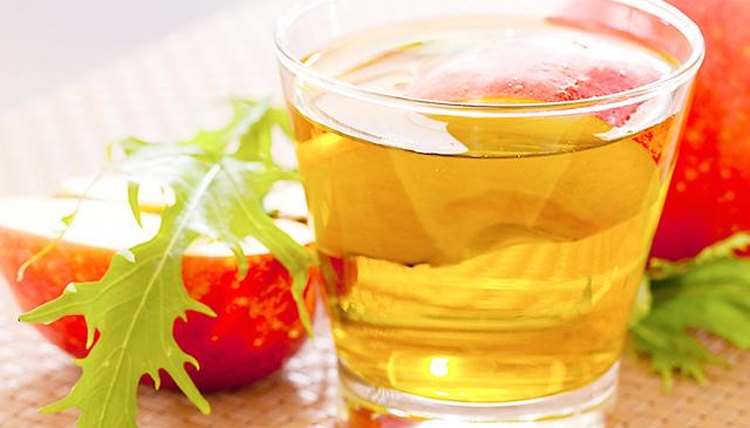 Apple Cider Vinegar
Body Benefits – Anti-acne: When taken internally, there is a lot of anecdotal evidence that claims it clears acne from within. It's advised to take a tablespoon a day mixed with a glass of water, through a straw as not to breakdown tooth enamel. It's also believed to re-balance the body's pH and have and regulate blood sugar levels.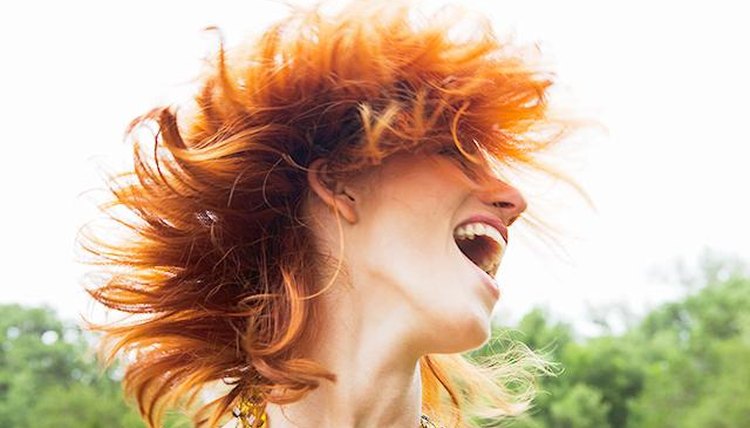 Strawberries
Beauty Benefits – Teeth Whitener: Mash a strawberry and massage the pulp onto teeth several times a day. The alpha hydroxyl acid in strawberries is gentle on teeth, but highly effective at lightening stains caused by food and beverages, and also polishing the teeth.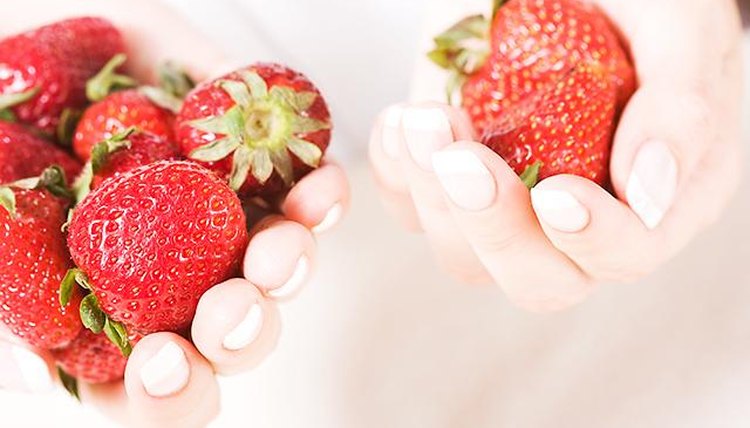 Strawberries
Body Benefits – When snacked on, strawberries are a great source of Vitamin C and high in antioxidants. They are also low on the glycemic index, so are a great sweet treat to have that won't spike blood sugar. Interestingly, studies have found that strawberries have compounds that can prevent stomach ulcers by strengthening the stomach lining and calming inflammation.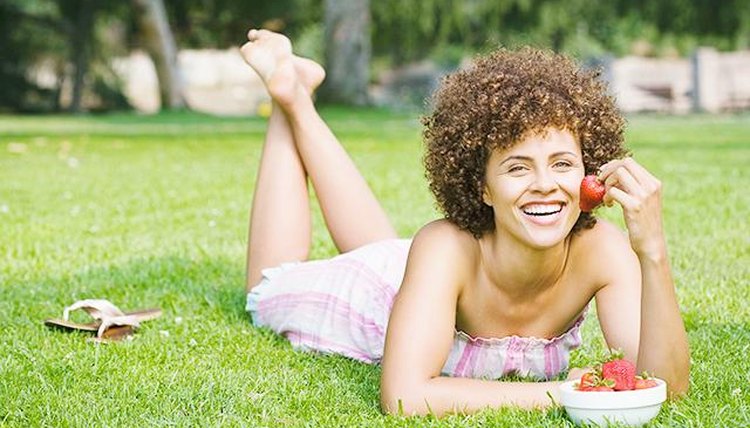 Castor Oil
Beauty Benefits – Eyelash Lengthener: Use nightly to remove makeup and you will notice thicker, fuller lashes. You can also brush the oil onto the lashes, just along the upper lash-line, using an eye shadow or eyeliner brush. The essential fatty acids condition and encourage shinier, lusher lashes.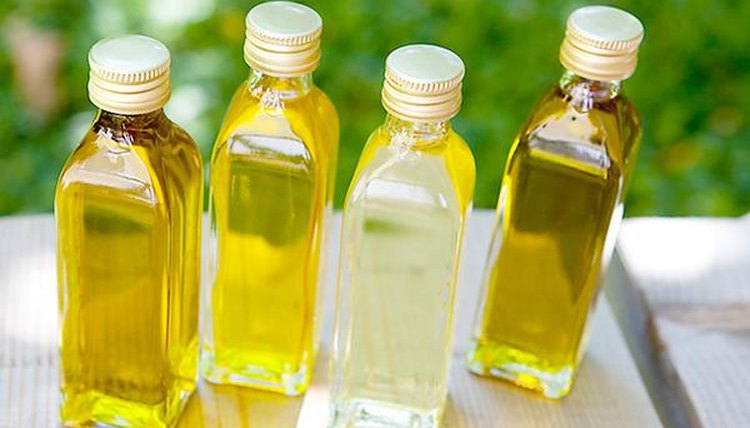 Castor Oil
Body Benefits – Gets things going: A teaspoon a day of castor oil has been shown to relieve constipation and activating the bowels. Healthy bowel movements are essential to a healthy body and clear eyes and skin. When we don't regularly have them, our body is not effectively getting rid of waste. Trapped waste often looks for alternative exit strategies and tries to exit through the skin, also a detox organ, which can lead to rashes, breakouts and inflammation.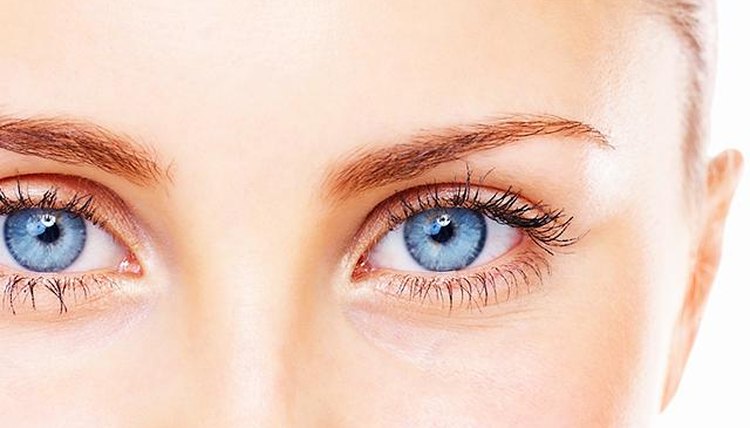 Cinnamon Spice
Beauty Benefits – Perfect Pucker: Simply mix a dash of cinnamon with a drop or two of honey and massage onto the lips. The cinnamon spice powder will exfoliate the lips as well as stimulate circulation. The circulation will deepen the natural lip color and temporarily add fullness to the lips. Always apply a lip balm after using the scrub. Avoid if the skin is sensitive.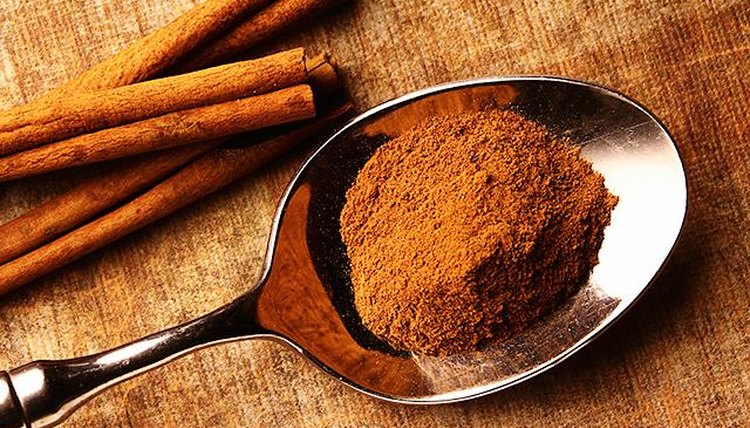 Cinnamon Spice
Body Benefits – Speedier Metabolism: Recent research has shown that cinnamon helps lower blood sugar and cholesterol and aid in weight loss. Cinnamon is considered to be thermogenic, in other words it generates heat that burns fat.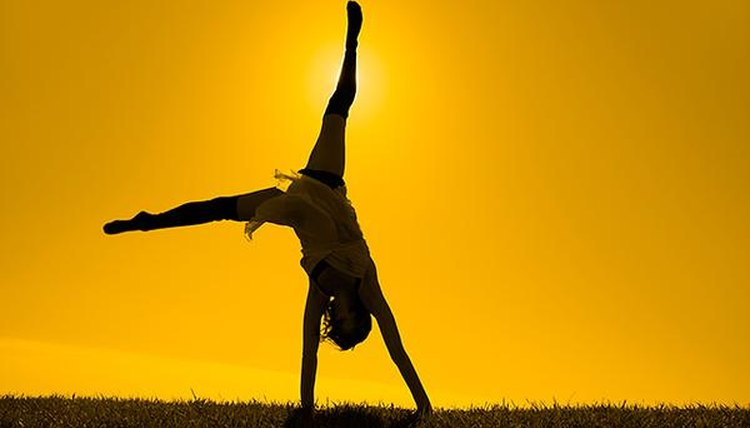 Banana
Beauty Benefits – Softer Skin: Mash a banana and massage onto legs and underarms while in the shower. It softens the hair and skin and when used as a pre-shave moisturizer, it helps to prevent razor burn. The emollients in bananas relieve dry skin, leaving it incredibly supple, silky and soft. Some native remedies involve gently rubbing the inside of a banana peel on mosquito bites and dry patches for relief of itch and irritation.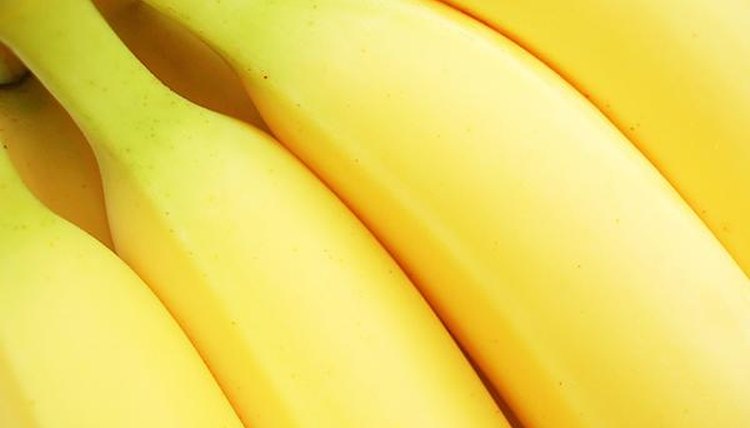 Banana
Body Benefits – Energy Boosters: Bananas are rich in vitamin B6, potassium and folic acid. B6 and potassium provide energy and deliver oxygen to the brain so you are literally and figuratively quicker on your feet. The tryptophan acids in the fruit stimulate the production of serotonin, the happy hormone, and also boost mood and relieve depression. The folate is essential for healthy cell division, key to a youthful appearance.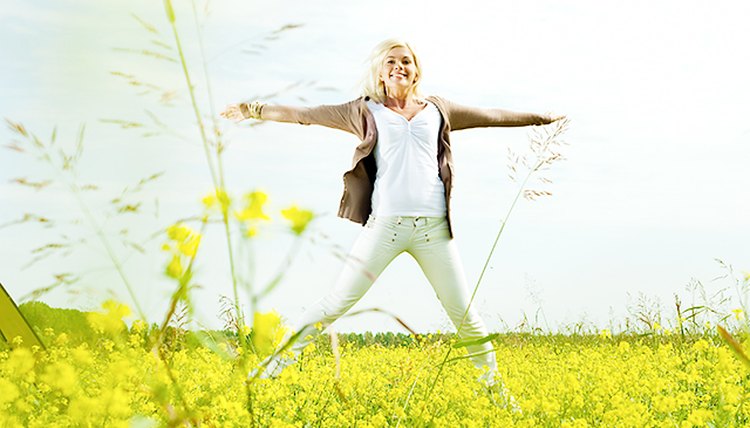 Writer Bio
Tracy O'Connor is an expert on beauty and style.