How to Become an NFL Football Player
Many children grow up wanting to be NFL football players, but the reality is that dream is very hard to achieve. Even people with the high level talent and athleticism to make it to the NFL do not always make it because of the amount of training, mental toughness and other factors. It takes a lot to play professional football in the world's preeminent football league, but you can put yourself in a better position by following these steps and by learning about those who have tried before you .
When should you start training for the NFL?
While some NFL players did not play organized football until high school or the NCAA, the best way to outshine your peers is to start early. It's important to get a feel for the game at such a young age so that football fundamentals become more like muscle memory early in your development.
The best way to do this is to play organized football for your school or a club at the first chance you get. College football programs do scout middle-school football games and have been known to sign kids before they even start playing in high school. Even if you do not get scouted in middle school, the experience there could benefit you in high school football.
Start a regular training program at age 13. Participating in programs and camps that improve your speed, jumping ability and overall fitness level are readily available if you are willing to pay for them. Start lifting serious weights at age 15. Many coaches and scouts pressure student-athletes to start lifting weights at an even earlier age, but it is not necessary to do so, especially when over-lifting can jeopardize a person's growth. However, at age 15, most football players who go on to get athletic scholarships start looking and lifting like football players by participating in weightlifting programs during the off-season and summer.
How to stand out in the Crowd to college coaches?
Record all of your varsity football games and plays and continually edit the whole football season into one highlight reel. Send these highlight reels to coaches and scouts of college teams, and include letters asking to partake in their camps for high school players. These camps are where head coaches evaluate talent, and if you can get into one or two of them, you can get yourself on the national radar.
Work on your technique during the off-season, summer and during the season as well. If you are an extremely talented player, college scouts really want to see if you are a coachable player who can get better with teaching for their football team. The best way to show them your ability to improve your game is to continually get better at one aspect of your game from Game 1 to season's end. This could potentially help you earn a scholarship offer, a spot as a preferred walk-on or even a tryout.
Do NFL Players have to go to college?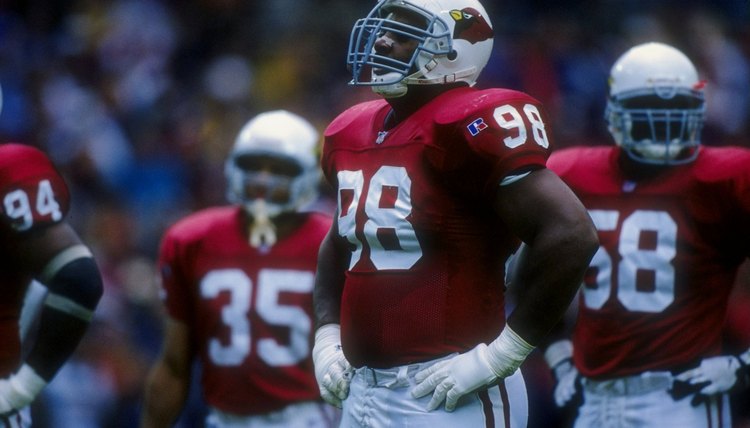 Technically, you do not have to go to college to be a part of the NFL draft process or be signed by an NFL team. In fact to gain eligibility, you just need to be three years out of high school. However with a lack of international football leagues, and very few independent leagues, being one of the many college football players is one of the only ways to get drafted. However, that isn't to say it's impossible, here are some footballers who made it to the NFL without going to college.
Punter Sav Rocca - He played Australian Rules Football before signing with the American Football Eagles at 36.
DT Eric Swann - He played Semi-Pro football as he was academically ineligible to play college football and played for the Arizona Cardinals
DE Ray Seals - He was a starter for the Pittsburgh Steelers in Super Bowl XXX after being a star for the Empire State League in the late 1980s.
What is a Walk-on?
If you decide to play college football, there is a chance you end up as a college walk on. They differ from regular players because they are not scholarship players. They go through the same workouts and training camps as college players and even play scout team during practice. To be recruited as a walk on, you can either be recruited as a preferred walk on or win a spot through an open tryout. Walk-ons can earn playing time through practice performance or injury issues but the key is to take advantage of your opportunities and you can make it as a division I football player or even get drafted. Here are some walk ons, who made it to the NFL.
Cardinals DE J.J. Watt: A first-round draft pick by the Texans, he walked on at Wisconsin after going to Central Michigan to pursue a role as a member of the Badgers. He was initially on scholarship as a TE at CMU but wanted to follow his childhood dream of being a Badger. It paid off as he became an MVP caliber defensive end.
Wide Receiver Antonio Brown: A current free agent, Brown walked on at Central Michigan after a great season at junior college as a quarterback. He was convinced by CMU coaches to become a wide receiver and was given a scholarship in his first week as a WR.
LB Clay Matthews: Matthews wasn't a big name prospect and was relatively unknown for most of his college career. However, he worked hard for all of his time at USC and in his senior year became a starter for the Trojans. His performance was enough to garner a first round pick from the Packers.
What are some other notable journeys to the NFL?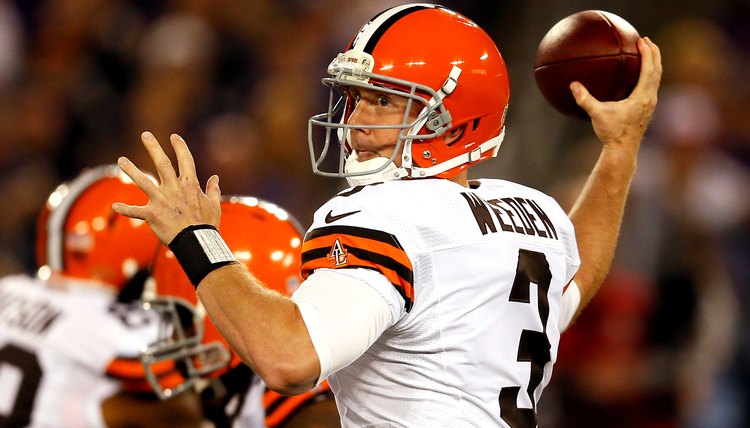 C.J. Reavis: Reavis was one of many players to be featured on Last Chance U after being dismissed from Virginia Tech. He was on the show as a member of East Miss. Community College and would transfer to Marshall after a great season. He would sign with the Jaguars and make his NFL debut in 2018
Dakota Allen: Allen was another member of East Miss. on Last Chance U after being dismissed from Texas Tech after being charged with burglary. He would have an amazing season and would be allowed to return to the Red Raiders. He would be drafted in the 7th round by the Rams.
Bruce Irvin: A high school dropout, Irvin was arrested for robbery at the age of nineteen. He would spend two weeks in jail and resolve to be a better man. He would get his GED and put up big numbers in community college, then would get a scholarship from West Virginia and was selected in the first round by Seattle in 2012.
Brandon Weeden: Selected at age 18 by the New York Yankees, Weeden would bounce around the minors with mediocre stats. Weeden would decide to walk on at Oklahoma State as a 23 year-old freshman and would impress. He would start multiple games for the Cleveland Browns at QB and be a career backup.
References
"Total Access: A Journey to the Center of the NFL Universe"; Rich Eisen, 2007