What to Bring to a Talladega Race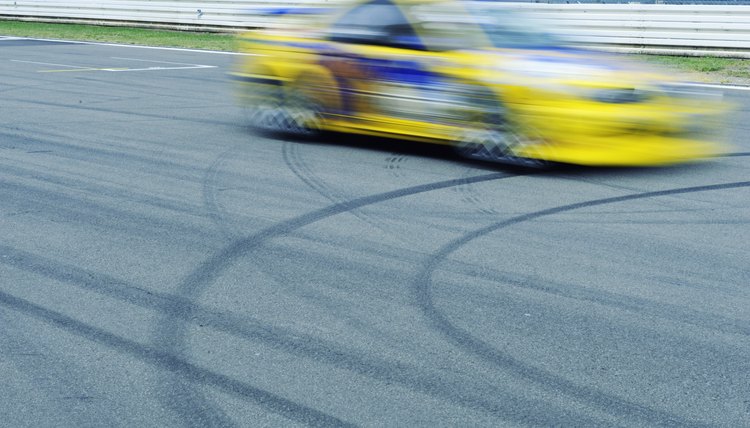 Like every track on the NASCAR circuit, Talladega Superspeedway in Alabama imposes strict guidelines about items race-goers can bring into seating areas. Bringing the right gear can make your race day more pleasant and keep you out of trouble with inspectors at the gate. 'Dega allows two main carry-ins per ticket holder -- a cooler and a backpack – plus some race gear that you wear. Most important, don't forget your tickets.
Cooler Contents
Choose a soft-sided cooler with height, width and depth no larger than 14 inches, suggests Talladega Superspeedway guest services. You may pack the cooler with ice and whatever beverages and food you'll need for the day. Make sure your beverages are in plastic bottles or cans because glass or insulated drinking bottles and cups are prohibited. To stay hydrated on a scorching Sunday afternoon, pack a minimum of six 16-ounce drinks per person – perhaps four bottles of water plus several flavored beverages.
Backpack Stash
Your backpack must measure 17 inches or less in length. Stash anything you'll need for the day such as an extra shirt, toiletries and cell phone. If you like to display a flag for opening ceremonies, you may bring one in your backpack, but no poles are allowed, and the flag must never block another fan's view. Whether you're attending the spring or fall race, it will probably be hot, so be prepared with sun protection: sunscreen, sunglasses, lip balm, a bandana and your favorite driver cap. Attach the straps to your camera and binoculars, and either a strap or belt clip for your scanner. Instead of storing them in your backpack, track rules require you to wear these items, including scanner headphones, so security personnel can inspect them as you pass through the gate.
Writer Bio
Beth Reinke is an author, editor and registered dietitian who writes about two of her favorite topics: nutrition and NASCAR. With a bachelor's in biology and a master's in nutrition, she also writes children's books on science and nutrition for educational publishers.