Differences Between a Pit Bike and a Dirt Bike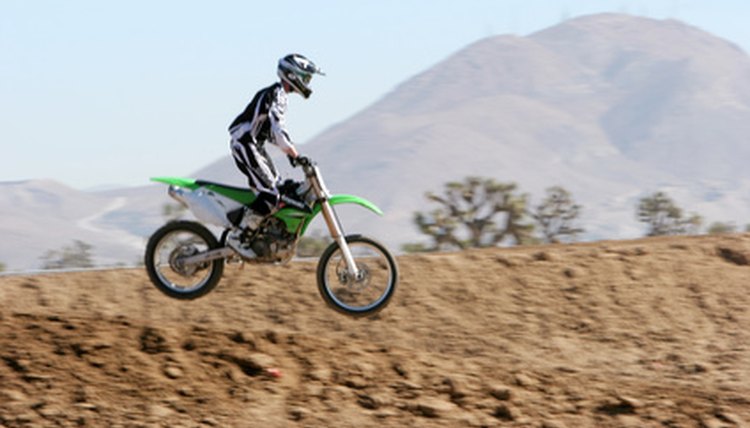 Extreme sports like ATV racing or motocross bike racing are huge in America but many don't know the difference between bikes used in extreme sports. This especially is true for the pit bike and the Dirt bike which look very similar. Differences between them include their engines, prices, frames, tires and suspension.
What is a pit bike and a dirt bike?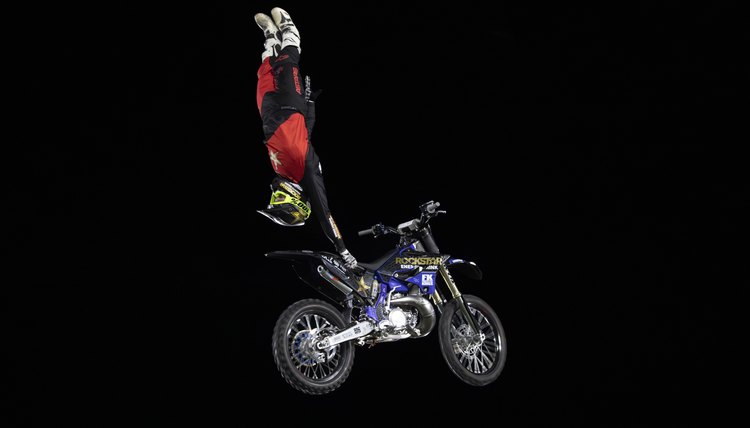 A pit bike is a small motorcycle or mini bike used for pit bike racing and for riding on pit courses; these bikes are usually used by beginners or kids while dirt bikes are motorcycles made for bike riders to ride on streets and uneven roads. Matt Doeden in his book "Dirt Bikes'' states that "Dirt bikes are lightweight and they can be handled well on dirt, mud and sand." Pit bikes and dirt bikes are similar to each other in many ways and are used for activities like motocross and off-road riding.
Pit bike vs Dirt Bike Engine
Pit bikes mostly have a four-stroke engine which makes the bike strong and powerful. This powerful engine permits swift acceleration and high speeds. Dirt bikes also use a four stroke but some use two stroke engines which allow riders to quickly accelerate to high speeds. Strokes are the number of piston movements in the engine needed to complete an engine cycle. Four strokes are larger engines because they have more movement in the engine per cycle.
Four-stroke motors do not accelerate to maximum speed as quickly, but they have more engine power, have a higher top speed and use less fuel due to their bigger engine size. In dirt bikes, engines occupy high positions positioned to avoid stumbling from rocks and stones, and gas tanks placed in the middle of both tires to provide a balance.
Frame Size
Pit bikes have a smaller frame size than the full sized dirt bike. Due to the smaller frame racers often use pit bikes to pass through pits. Pit bikes are convenient to ride and their shorter frames make them suitable for adolescents. With a pit bike being a smaller type of bike, they conduct less torque than the higher speed dirt bike. Pit bikes are small with an attractive look and are easier to ride which makes them the perfect training wheels for a prospective dirt biker. Pit bikes have big handlebars whereas dirt bikes have a bigger frame with proportional handlebars.
Tires
Another key difference is dirt bike tires have rubber on the outer surface which makes them better to move in dirt, rough terrain, mud and sand, while pit bikes do not have rubber on the outer surface of their tires. These knobby tires provide a better grip and balance to the dirt bikes, making them efficient for rocky street riding and long-travel.
Suspension
Pit bike and dirt bikes are different in the level of suspension. A suspension system connects the wheels to the bike's main body. The system includes shock absorbers that support the rider to smoothly ride over bumpy ground. Dirt bikes offer a better suspension as compared to pit bikes, making the bike secure and efficient by keeping wheels directly in contact with the path.
Price
Dirt bikes are expensive to buy while pit bikes are cheaper and popular among youth. Pit bikes have an easy upkeep as spare parts are easily available, while dirt bikes are difficult to fix and require continuous maintenance for enhanced performance. A Honda CRF450X dirt bike will run you over nine grand while a Kawasaki KLX110R pit bike sits at just over two grand.
Usage
Pit bikes are only useful for pit bike riding and smooth trails due to their lightweight and lack of traction. Dirt bikes are more likely to be street legal and used in many terrains.
Writer Bio
Blaise is a Freshman at the University of Missouri, studying Journalism at the world-renowned J school. He is the host of the Fast Five Podcast with his Childhood friend Sam Sinclair and interns with the Sports AI platform Pine Sports. He is a huge fan of the Kansas City Chiefs and the St Louis. Cardinals and hopes to cover them professionally in his near future.