Regulations for Night Clubs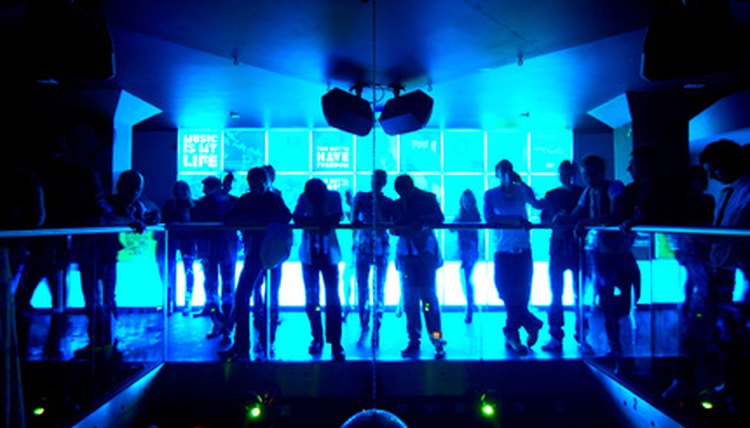 Nightclubs are a fun way for you and your friends to spend a night out. Before you head out, however, it is a good idea to be knowledgeable about standard nightclub regulations.
Age Requirements
Most nightclubs are only for the 21 and up crowd. However, some clubs are 18 and up, but for these clubs, there is either no bar or a bar sectioned off for the 21 and up crowd.
Proof of ID
All patrons are required to show the doorman some sort of identification card before they enter the club. Usually, this is a driver's license, but clubs are also known to accept passports.
Crowd Control
In order to maintain a safe night club where people can escape in case of an emergency, night clubs are not allowed to overfill their clubs past the building capacity. Because of this, when a club reaches capacity, the doorman holds off people from entering, and thus a line forms. The line dwindles as more people leave the club.
Dress Code
While the dress code varies among night clubs, patrons are usually required to dress nicely with a dress shirt, jeans or dress pants and acceptable shoes. Shoes are especially important, as many night clubs will not let you in if you are wearing sneakers or skate shoes.
Rule Enforcement
Once patrons enter the club, they have to party in a civilized manner. Bouncers inside the club stay in check about the behaviors of the club-goers and are known to kick out those people who are too drunk, making a scene or serve as a threat to someone's safety.
References
Writer Bio
Based in San Diego, Andrew Kline writes articles based on his own perspective on life. His portfolio is quite diverse, including many different types of articles for various websites. Before receiving his B.A. in urban studies and planning from the University of California, San Diego, one of Kline's articles was featured in his department's class reader.