Indianapolis Colts: Will Anthony Richardson prove Jim Irsay's early QB usage theory?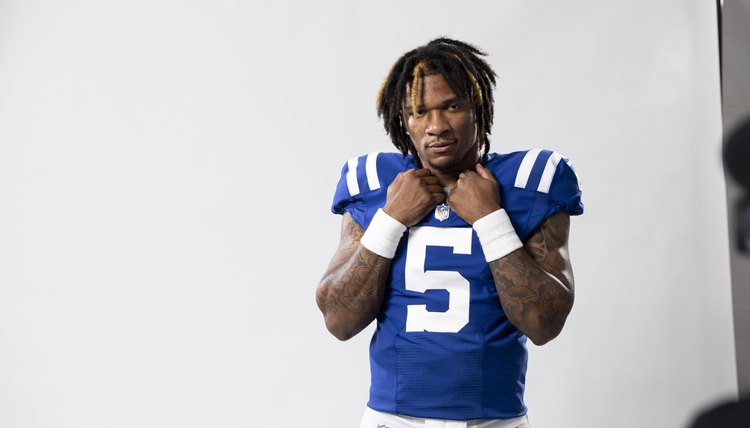 As a student of a SEC university, I watched ALOT of Anthony Richardson when he played at Florida. It was a tumultuous tenure for the young QB but ultimately Richardson showed enough raw talent to be drafted fourth overall by the Indianapolis Colts. Given Jim Irsay's track record of throwing new QB's to the fire, it seems obvious that the former Gator will be the week one starter. The big question is will it work?
How good is Anthony Richardson?
Richardson showed a lot of promise in his first year starting for Florida. He made huge throws downfield and showed off an arm that compares to that of Josh Allen or Patrick Mahomes. While some big arm quarterbacks like Mitchell Trubisky and Josh Rosen have busted in recent years, Richardson possesses something that makes him special; a potent rushing attack. At Florida, Richardson rushed for 654 yards and 9 touchdowns which makes him a true dual-threat QB. However, there are some flaws in the young QB. His accuracy leaves a lot to be desired, he can make some bone headed mistakes, and he's only started 13 college games with a 6-7 record.
Overall, Richardson has enough potential to be worth the shot that the Indianapolis Colts are giving him. But his lack of experience and passing flaws could lead to some cringe worthy moments throughout the season. Jim Irsay had this to say when discussing the young QB "So, for Anthony Richardson, it's going to be tough. We know that. But he has to play to get better".
What is Jim Irsay's QB Strategy?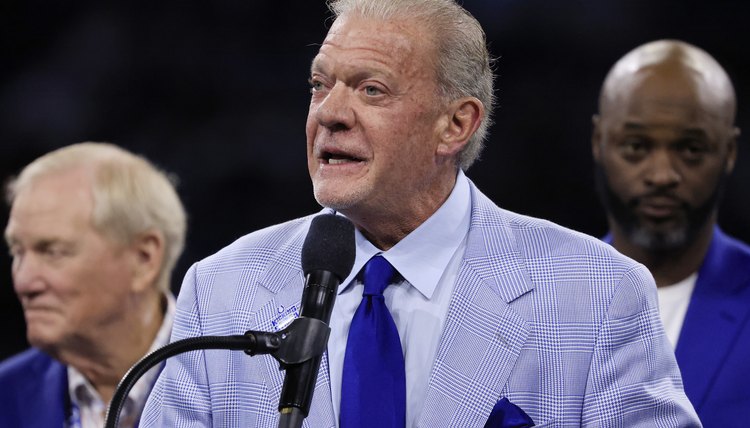 SportsRec
Irsay has been known to throw his rookie QB's to the wolves with little to no guidance. This trial by fire strategy has lead to many successful QB tenures for the Colts organization. Hall of Famer Peyton Manning was named the starter before his rookie season and would go on to win a Super Bowl for the franchise. Manning would play 13 seasons for the franchise before being released due to injury. Just two seasons after Manning left, rookie Andrew Luck would blossom into a super star and make four Pro Bowls before his untimely retirement. This strategy has failed for many franchises but for Irsay and the Colts, it tends to work just fine.
Indianapolis Colts Season Predictions
The Colts have the fourth easiest strength of schedule with a combined winning percentage of .434. Pro Football Focus also ranked the AFC South as the second worst division in all of football. This means that Richardson will have an easier time than other rookie QBs like Bryce Young or Stetson Bennett. He also has a plethora of weapons like Johnathan Taylor, Micheal Pittman, and Jelani Woods to throw to. This might make Colts fans optimistic but some analysts are not convinced. Sportsbooks have their win total set at 6.5 and CBS Sports Will Brinson predicted a 4-13 finish for Indy. I believe that the Colts have the capability to win with Richardson at his best but I'm not sure if Richardson will live up to his full potential in year one.
‌Prediction: 5-12‌
Writer Bio
Blaise is a Freshman at the University of Missouri, studying Journalism at the world-renowned J school. He is the host of the Fast Five Podcast with his Childhood friend Sam Sinclair and interns with the Sports AI platform Pine Sports. He is a huge fan of the Kansas City Chiefs and the St Louis. Cardinals and hopes to cover them professionally in his near future.