Will Las Vegas Raiders Jimmy Garoppolo stay healthy?
What do Jimmy Garoppolo and the Autumn Wind have in common? They are both Raiders. Yep, Las Vegas has abandoned longtime star Derek Carr for former 49er Jimmy Garoppolo. While his talent is undeniable, Garoppolo has had a laundry list of injuries and is coming off a foot injury that derailed his season in 2022. Will Garoppolo bring the Raiders to the playoffs or be too injured to try?
Who is Jimmy Garoppolo?
Jimmy Garoppolo is a quarterback for the Las Vegas Raiders. He got his start under Tom Brady and the New England Patriots, eventually starting in Brady's place after his suspension for Deflategate. He would be traded to the San Francisco 49ers and would help to revitalize the franchise, taking them to Super Bowl 54 in 2020. However his tenure would be shortlived after the drafting of QBs Trey Lance and Brock Purdy as both would replace him as starter in 2022.
What is Jimmy Garoppolo's injury history?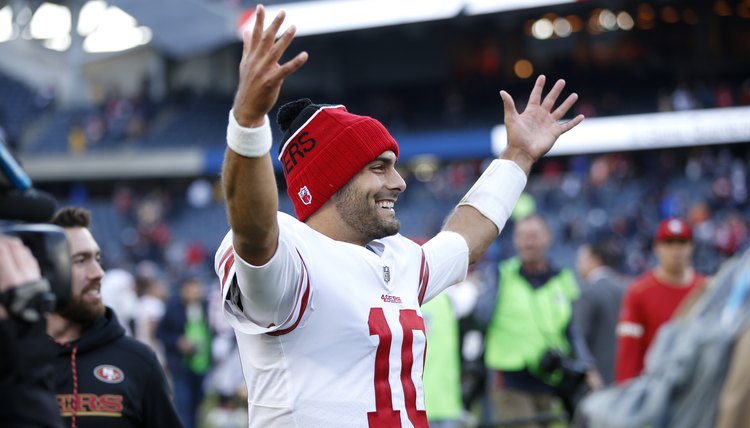 SportsRec
A major reason for Garoppolo being replaced in San Francisco was his inability to stay healthy. While starting in place of Brady in 2016, Garoppolo sprained his shoulder joint and had to yield the starting job to Jacoby Brissett. Then in his first full year as starter in San Francisco, he tore his ACL in the second game of the season. Jimmy G would heal from his ACL tear in 2019 and lead the 49ers to the Super Bowl but would succumb to multiple ankle injuries in 2020 and miss most of the season.
He would play the majority of 2021 healthy but nursed a broken thumb and torn hand ligaments during the late half of the season. Garappolo would start 2022 backing up Trey Lance but would assume the starting role after an injury to Lance. It would be a career year for the veteran but he would break his foot in December, paving the way for rookie Brock Purdy.
Raiders Season Prediction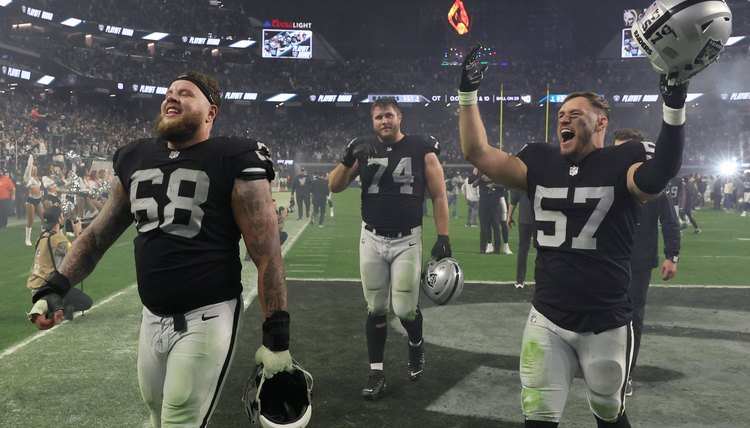 SportsRec
Al Davis might be spinning in his grave again this year. The Raiders have the tenth hardest schedule and play in a division with AFC behemoths like the Kansas City Chiefs and Los Angeles Chargers. Adding to that bad news, Jimmy Garoppolo is just now being cleared for football activites with the season just around the corner. The Raiders also have a noticeable lack of a backup plan with Brian Hoyer set to back up Jimmy G. With so many question marks surround this offense and the contract dispute between Josh Jacobs, I am very scared for this ballclub. Say your prayers Raiders fans, it may be a doozy
‌Prediction: 7-10‌
Writer Bio
Blaise is a Freshman at the University of Missouri, studying Journalism at the world-renowned J school. He is the host of the Fast Five Podcast with his Childhood friend Sam Sinclair and interns with the Sports AI platform Pine Sports. He is a huge fan of the Kansas City Chiefs and the St Louis. Cardinals and hopes to cover them professionally in his near future.