Best Catchers in the MLB
One of the most important positions in baseball, the Catcher acts as the quarterback for the infield and helps pitchers in many ways. As the game of baseball has progressed, many catchers have come into their own as offensive weapons as well. However, the name of the game for many catchers is still defense. With that being said, here is the top five catchers in the MLB in 2022.
#5: Mitch Garver - Texas Rangers
2021 Stats: .256/.358/.517 13 home runs, 34 RBI, 2.1 WAR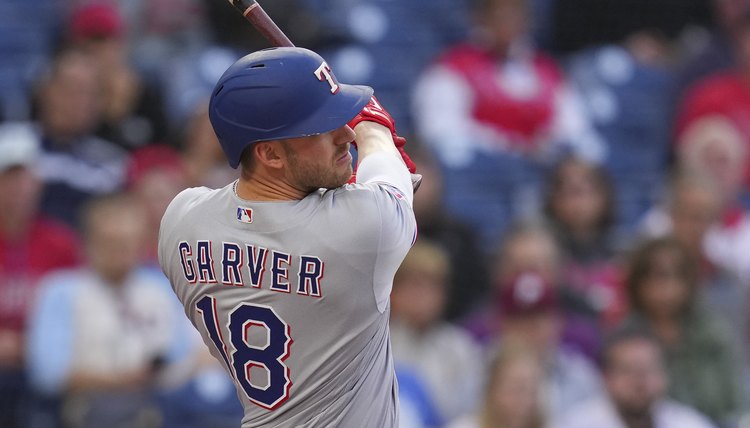 SportsRec
Mitch Garver bursted onto the scene in 2019 as a member of the Twins. In that season he hit 31 homers in only 93 games en route to a Silver Slugger. Sadly, his career has been marred by injuries ever since. His home run rate and slugging percentage since 2019 is second to Salvador Perez among catchers. But he has only touched the field in 75+ games once in that span. He's also an above average defender when he is behind the plate.
#4: Salvador Perez - Kansas City Royals
2021 Stats: .273/.316/.544, 48 home runs, 121 RBI, 3.4 WAR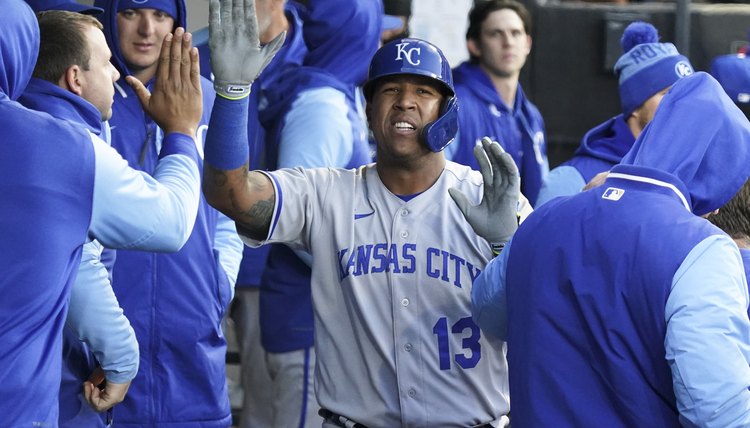 SportsRec
The Royals great is a surefire Hall of Famer, and is still putting up insane production in his age 31 season. While his defensive numbers have taken a slight decline, he is still as dangerous as ever in the batters box. Last season, Perez led the majors in home runs and set an MLB record for most homeruns by a catcher. He led all catchers in RBI's and was second in batting average as well. His defense holds him back but don't sleep on the KC legend.
#3: Yasmani Grandal - Chicago White Sox
2021 Stats: 240/.420/.520, 23 home runs, 62 RBIs, 3.7 WAR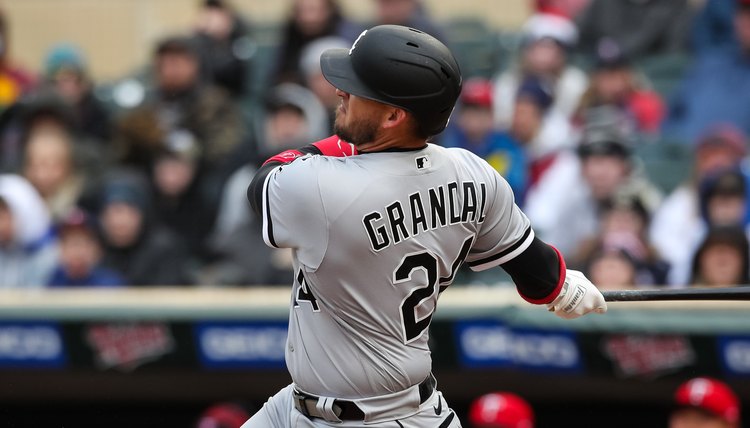 SportsRec
"Yaz" had a heck of a season in 2021, in spite of playing under 100 games. He led all catchers in OBP with .420 buoyed by a walk rate that nearly hit 25%. Not only did he get on base but he mashed the ball with a .520 SLG, good for 3rd among catchers. He's a reliable defensive catcher and commands a staff incredibly well. While he has struggled with injuries into his thirties, Grandal has been one of the leagues best for many a year.
#2: J.T. Realmuto - Philadelphia Phillies
2021 Stats: .263/.343/.439, 17 home runs, 73 RBI, 4.4 WAR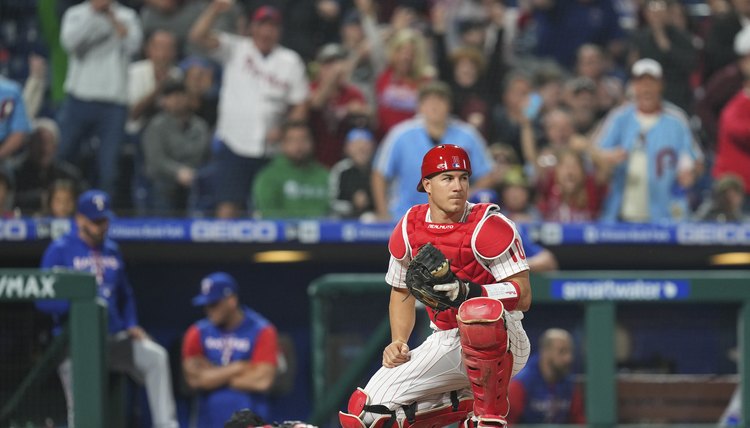 SportsRec
Realmuto is by far the best defensive catcher in all of baseball. He ranked better than any other catcher in pop time last yea, among many other defensive stats he led in. He's made the past three all star games and leads all catchers in WAR since 2019. He's taken a bit of a downturn offensively but he is still an above average bat for the upstart Phillies. Not to mention, his sprint speed is equal to that of Shohei Ohtani and he is a threat to steal. Which is unheard of for most catchers.
#1 Will Smith - Los Angeles Dodgers
2021 Stats: .258/.365/.495, 25 home runs, 76 RBIs, 4.6 WAR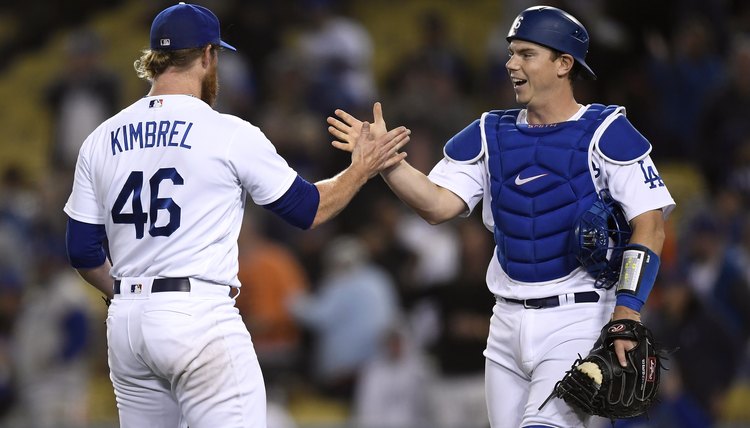 SportsRec
The best of both worlds, Smith provides both offensive and defensive production at an elite level. He finished second in WAR last year among catchers and is top five in many defensive stats. He hits for power but also has amazing patience at the plate. He finished 2nd in RBIs and 3rd in home runs among catchers last season as well. He is one of many reasons why the Dodgers are a behemoth of a team in 2022
Writer Bio
Blaise is a Freshman at the University of Missouri, studying Journalism at the world-renowned J school. He is the host of the Fast Five Podcast with his Childhood friend Sam Sinclair and interns with the Sports AI platform Pine Sports. He is a huge fan of the Kansas City Chiefs and the St Louis. Cardinals and hopes to cover them professionally in his near future.