Wrigley Field, Home of the Chicago Cubs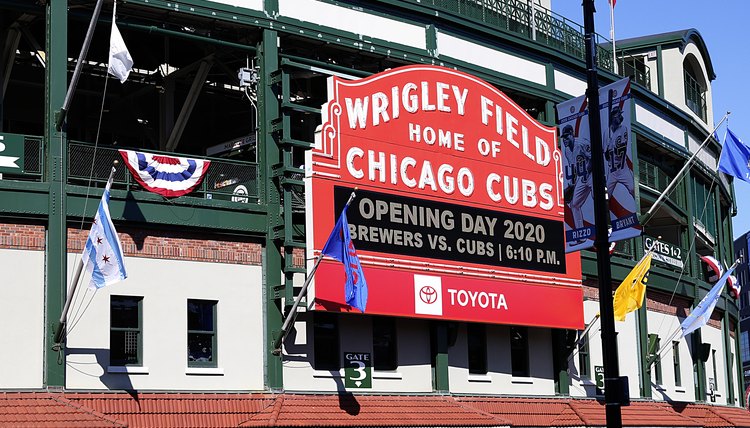 Wrigley Field, Cook County Upcoming 14-Day Weather Report (10/20/2022 to 11/04/2022)
Don't let bad weather ruin your trip to Wrigley Field. Here's the weather report for the next two weeks in Cook County, Illinois.
The wind is expected to travel at the speed of 5.93 MPH. There will be overcast clouds. Humidity level is 35. During the day, the temperature will feel like 48, and feel like 43 at night. Looking forward to catch the beautiful sunset before the game? Don't miss it at 6:01 PM today.
When did Wrigley Field open?
Wrigley Field opened on April 23, 1914 after three years of construction. It is the second oldest ballpark in Major League Baseball, with only Fenway Park (opened in 1912) older.
What team plays at Wrigley Field?
The Chicago Cubs play at Wrigley Field as a member of Major League Baseball.
Other teams that have played at Wrigley Field in the past include:
Chicago Whales (FL) from 1914-1915

Chicago Tigers (APFA) in 1920

Hammond Pros (NFL) from 1920-1926

Chicago Bears (NFL) from 1921-1970

Chicago Cardinals (NFL) from 1931-1939

Chicago Sting (NASL) from 1977-1982, 1984

Who owns Wrigley Field?
Wrigley Field is owned by the Ricketts Family.
What are the Wrigley Field dimensions?
Left Field: 355 feet (108m)

Left-Center Field: 368 feet (112m)

Center Field: 400 feet (122m)

Right Center-Field: 368 feet (112m)

Right Field: 353 feet (107m)

Backstop: 60ft 6 in (18.4m)

What is the Wrigley Field seating capacity?
Wrigley Field's seating capacity is 41,649.
How many people attend Wrigley Field?
​2021 Season Attendance Statistics​
Average Attendance: 24,431 (59%)
Highest Attendance: 40,077 vs CHW on August 7th
Lowest Attendance: 10,137 vs NYM on April 20th
What are the amenities at Wrigley Field?
American Airlines 1914 Club offers seats behind home plate and all-inclusive food and drinks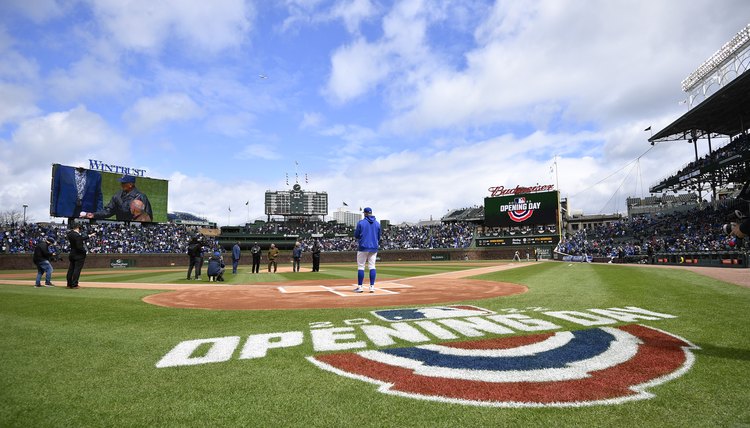 SportsRec
What is Wrigley Field's bag policy?
The following bags ​ARE NOT PERMITTED​ at Wrigley Field:
Backpacks (including clear backpacks) and hard-sided coolers (regardless of size)

Bags larger than 16" x 16" x 8"

The following bags ​ARE PERMITTED​ at Wrigley Field:
Bags smaller than 16" x 16" x 8", including wallets, purses, drawstring bags, lunch bags, soft-sided coolers

Exceptions will be made for medical and diaper bags; all bags are subject to inspection

Where is Wrigley Field located?
Wrigley Field is located at 1060 W Addison St, Chicago, IL 60613
What time do the gates open at Wrigley Field?
For games that begin at 6:40pm, gates open 90 minutes prior to first pitch; for all other game times, the gates open two hours prior to the first pitch.
Can you tailgate at Wrigley Field?
There is ​no tailgating​ in the parking lots at Wrigley Field.
Can you pay with cash at Wrigley Field?
Wrigley Field is ​cashless​ for all purchases, including food and merchandise.
What are the most popular foods at Wrigley Field?
​The Twisted Tater​: located at Sheffield Corner, this new addition to the Wrigley menu features fried potatoes on a stick, accompanied by a side of tangy dill pickle dip

​Nashville Hot Chicken Sandwich​: located at Sheffield Corner, this chicken sandwich is doused with Nashville-style hot sauce, and topped with creamy coleslaw and butter pickle chips on a toasted brioche bun

​Lillie's Q Smoked Brisket Sandwich​: located at Sheffield's Corner, this Chicago original features slow-smoked Lillie's Q brisket dipped in barbecue au jus and topped with hot giardiniera on a hoagie roll

​Maxwell Street Style Pork Chop Sandwich​: located at Sheffield's Corner, this sandwich features a seasoned pork cutlet topped off with caramelized onions and mustard and is served on a toasted bun

​Home Run Inn Pizza​: located in the Upper Deck Classics & Pizza Stand, this square-cut pizza comes with a wide variety of toppings and flavors

​Hot Doug's Specialty Sausage​: located on Bleacher Platform 14, these hot dogs are a Chicago classic and impossible to resist when enjoying a ballgame

​Garrett Popcorn​: located all around Wrigley Field, the classic buckets of Garrett's popcorn are a staple in Chicago ball parks
Hotels near Wrigley Field
Hotel Zachary: 0.1mi from Wrigley Field

City Suites Hotel: 0.6mi from Wrigley Field

Ambassador Chicago: 3.2mi from Wrigley Field

Restaurants near Wrigley Field
​Byron's Hot Dogs​ is the place to go for a classic Chicago-style hotdog, which has been serving Cubs fans since 1975.
Byron's Hot Dogs address: 1017 W Irving Park Rd

​Aurelio's Pizza​: located right in Wrigleyville, this beloved chain of Chicago pizza offers both crispy tavern-cut pizzas and thick stuffed pizzas, as well as a full bar.
Aurelio's Pizza address: 3801 N Clark St

​Uncommon Ground​ features a house brewery, sustainably-raised food, and live music just northwest of Wrigley.
Uncommon Ground address: 3800 N Clark St

​Jeni's Splendid Ice Creams​ is a perfect way to end the day with a sweet treat, as the chain serves a variety of whacky flavors including peach jam, fluffernutter, and many dairy-free options on the north end of Gallagher Way.
Jeni's Splendid Ice Creams address: 3657 N Clark St