NBA Trades: Offseason Impact on 2023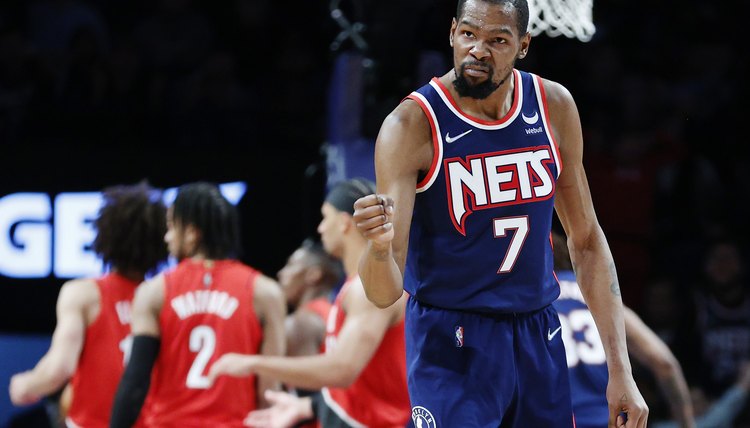 The 2022 NBA offseason was, perhaps, the offseason of signings and trades that ​almost​ happened.
After requesting a trade from the Nets, a move that would have completely reshaped the landscape of the NBA, perennial All-Star ​Kevin Durant​ rejoined ​Kyrie Irving​ and ​Ben Simmons​ in Brooklyn after their disappointing season in 2021-22. Former NBA MVP ​Russell Westbrook​, another superstar who had his name at the center of trade rumors all offseason, begins the season as a Los Angeles Laker alongside ​LeBron James​ and ​Anthony Davis​ after the trio failed to make the NBA playoffs last season.
Aside from trades that almost happened, the offseason surely had its fair share of big trades that ​did​ happen. ​Donovan Mitchell​ and ​Rudy Gobert​, the duo that brought the Jazz back to being legitimate contenders in the West, now find themselves in Cleveland and Minnesota, respectively. ​Dejounte Murray​ was sent to Atlanta following a career year in San Antonio, while ​Jerami Grant​ landed in Portland and ​Christian Wood​ joined Luka Doncic in Dallas.
As the regular season quickly approaches, we take a look at some of the most impactful trades and free agent signings that happened since the end of last year.
Notable Trades in the 2022 NBA Offseason
June 23: Philadelphia 76ers trade No. 23 pick to Memphis Grizzlies
76ers get: De'Anthony Melton

Grizzlies get: David Roddy (No. 23 pick), Danny Green
June 23: Denver Nuggets trade JaMychal Green to Thunder
Nuggets get: Peyton Watson (No. 30 pick), two future second-round picks

Thunder get: JaMychal Green, 2027 first-round NBA draft pick (protected)

June 23: Pistons, Hornets, Knicks 3-team Trade
Pistons get: Jalen Duren (No. 13 pick), Kemba Walker

Hornets get: 2023 first-round pick (from Denver via Oklahoma City and New York), 2023 second-round pick (via New York), 2023 second-round pick (via Utah), 2023 second-round pick (most favorable of Dallas/Miami Heat), 2024 second-round pick (via New York)

Knicks get: Future first-round pick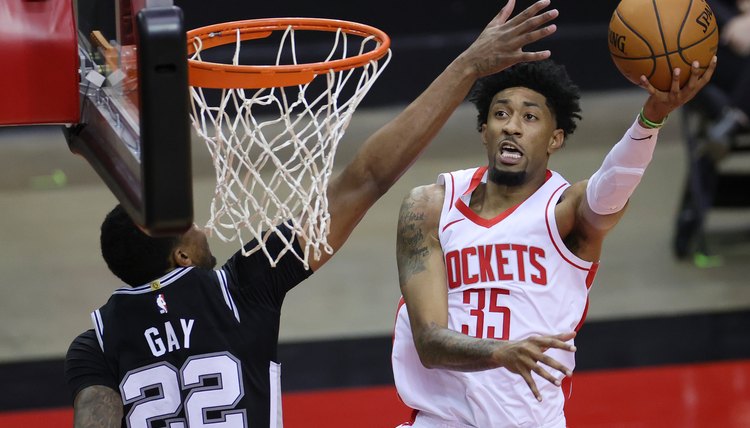 SportsRec
June 24: Dallas Mavericks land Christian Wood
Mavericks get: Christian Wood

Rockets get: Wendell Moore (No. 26 pick), Sterling Brown, Marquese Chriss, Boban Marjanovic, Trey Burke

Utah Jazz trade Royce O'Neale to Nets
Jazz get: 2023 first-round pick

Nets get: Royce O'Neale

SportsRec
June 30: Atlanta Hawks land Dejounte Murray from Spurs
Hawks get: Dejounte Murray, Jack Landale

Spurs get: Danilo Gallinari, 2023 first-round pick (via Charlotte from New York, protected), 2025, 2027 first-round pick, 2026 pick swap

July 6: Nuggets get Caldwell-Pope from Wizards
Nuggets get: Kentavious Caldwell-Pope, Ish Smith

Wizards get: Monte Morris, Will Barton

July 6: Detroit Pistons trade Jerami Grant to Trail Blazers
Trail Blazers get: Jerami Grant, Ismael Kamagate (No. 46 pick)

Pistons get: Gabriele Procida (No. 36 pick), 2025 first-round pick (via Milwaukee Bucks), 2025 second-round pick, 2026 second-round pick

SportsRec
July 6: Timberwolves land Rudy Gobert
Timberwolves get: Rudy Gobert

Jazz get: Malik Beasley, Patrick Beverly, Leandro Bolmaro, Walker Kessler (No. 22 pick), Jarred Vanderbilt, 2023 first-round pick, 2025 first-round pick, 2027 first-round pick, 2029 first-round pick (protected), 2026 pick swap

July 6: Atlanta Hawks send Huerter to Sacramento Kings
Kings get: Kevin Huerter

Hawks get: Justin Holiday, Maurice Harkless, future first-round pick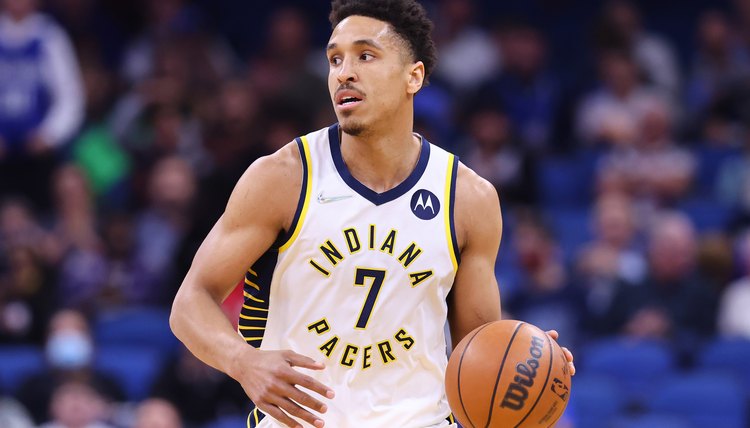 SportsRec
July 9: Boston Celtics land Malcolm Brogdon from Pacers
Celtics get: Malcolm Brogdon

Pacers get: Daniel Theis, Aaron Nesmith, Malik Fitts, Juwan Morgan, Nik Stauskas, 2023 first-round pick

August 25: Jazz send Beverly to Lakers
Lakers get: Patrick Beverly

Jazz get: Talen Horton-Tucker, Stanley Johnson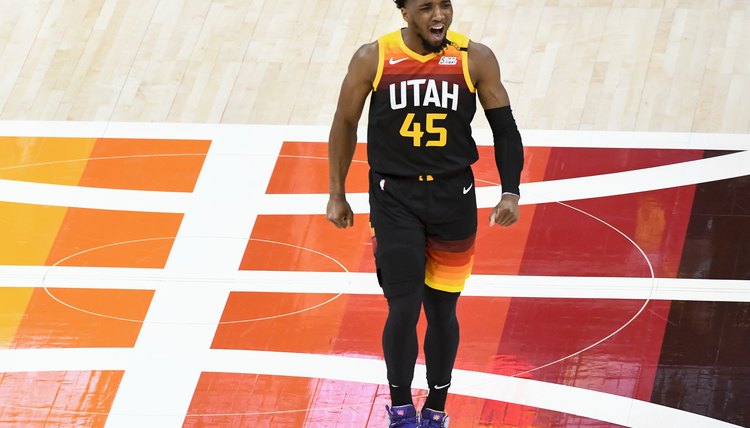 SportsRec
September 3: Cavaliers land Donovan Mitchell from Jazz
Cavaliers get: Donovan Mitchell

Jazz get: Collin Sexton, Lauri Markkanen, Ochai Agbaji, 2025 first-round pick, 2027 first-round pick, 2029 first-round pick, 2026 pick swap, 2028 pick swap

September 26: Jazz send Bogdanovic to Pistons
Pistons get: Bojan Bogdanovic

Jazz get: Saben Lee, Kelly Olynyk, cash considerations

Notable NBA Free Agency Signings and Resignings
James Harden resigned with the Sixers on a two-year, $68.6M deal, including a player option in the second year

Keldon Johnson signed a four-year, $80M extension with the San Antonio Spurs

Deandre Ayton stayed with the Phoenix Suns after they matched the Indiana Pacers' four-year, $133M max offer sheet

Damian Lillard signed a two-year, $122M max extension with the Portland Trail Blazers
Goran Dragic signed a one-year, $2.9M deal with the Chicago Bulls after spending time with the Toronto Raptors and Brooklyn Nets last season

Zion Williamson signed a five-year, $231M extension with the New Orleans Pelicans

Darius Garland signed a five-year $193M max extension worth up to $231M with the Cavaliers

Zach LaVine resigned with the Bulls on a five-year, $215M max deal

Jalen Brunson signed with the New York Knicks on a four-year, $104M deal

Nicolas Batum resigned with the Clippers on a two-year, $22M deal

Bradley Beal resigned with the Washington Wizards on a five-year, $251M deal

Donte Divincenzo signed a two-year, $9.225M deal with the Golden State Warriors

SportsRec
5 Important NBA Trade Rules (via NBA CBA)
Teams can make trades between the start of the regular season and the NBA trade deadline, which is on the seventeenth Thursday of the season

No trades can take place during the moratorium period, which is a quiet period at the beginning of each salary cap year, starting at 6pm ET on June 30 and lasting until noon on July 6th

Teams that do not make the playoffs can start making trades on the day after their last regular season game

Playoff teams can start making trades once they're eliminated from the playoffs

To finalize a trade, teams have to participate in a trade call with the league where they confirm the trade's details, and teams must disclose all relevant information they have about a plate during this call

NBA Trade Deadline 2023
The NBA Trade Deadline for the 2022-23 season is 3PM ET on February 9, 2023.