Warriors vs Mavericks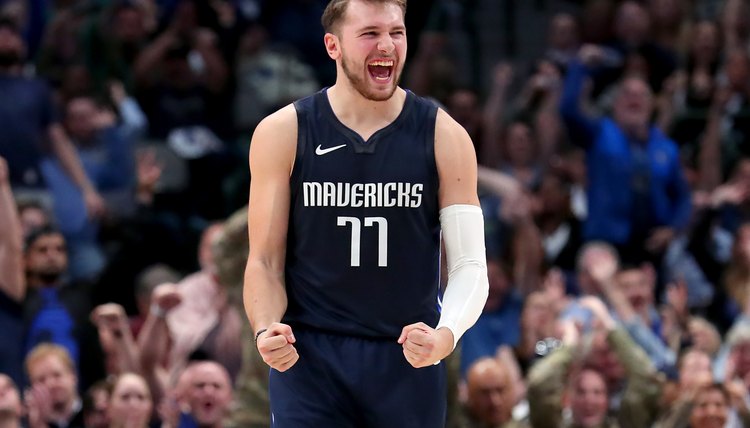 The Dallas Mavericks (52-30, 4th seed in Western Conference) and the Golden State Warriors (53-29, 3rd seed in Western Conference) meet in the 2022 Western Conference Finals
Series Schedule
Game 1: Wednesday, May 18
Time: 9:00PM ET

Location: Chase Center

TV: TNT

Game 2: Friday, May 20
Time: 9:00PM ET

Location: Chase Center

TV: TNT

Game 3: Sunday, May 22
Time: 9:00PM ET

Location: American Airlines Center

TV: TNT

Game 4: Tuesday, May 24
Time: 9:00PM ET

Location: American Airlines Center

TV: TNT

Game 5 (if necessary): Thursday, May 26
Time: 9:00PM ET

Location: Chase Center

TV: TNT

Game 6 (if necessary): Saturday, May 28
Time: 9:00PM ET

Location: American Airlines Center

TV: TNT

Game 7 (if necessary): Monday, May 30
Time: 8:00PM ET

Location: Chase Center

TV: TNT

SportsRec Prediction
Saying that the Mavericks pulled off a Game 7 upset against the Phoenix Suns to get to the Western Conference Finals would be a bit of an understatement, as they flat out ​dominated​ the Suns in Game 7, winning by a score of 123-90. Led by 23-year old superstar Luka Doncic, the Mavericks were able to come back from a 2-0 series deficit to advance and now find themselves matched up with Stephen Curry and the Golden State Warriors, who defeated the Memphis Grizzlies by a score of 4-2.
​Prediction: Dallas steals two games, but the Warriors win the series 4-2.​
Doncic and the Mavericks proved that they can compete with (and beat) the best team in the West, but a healthy, clicking Warriors team brings a much different matchup than the Suns. Expect these games to be close, but the elevated play of Klay Thompson and Jordan Poole to support Stephen Curry might be too much firepower for Dallas to handle, especially on the road.
Betting
​NBA Western Conference 2021-22 - Outright Betting​
Golden State Warriors (-220)

Dallas Mavericks (+185)

​Best Player Prop Parlays​
Stephen Curry
Curry averages 25+ points and GSW win series (+100)

Curry averages 30+ points and GSW wins series (+330)

Curry scores 25+ points in all series games (+360)

Curry highest points and three-point averages in the series (+1000)

Klay Thompson
Thompson averages 20+ points and GSW wins series (+140)

Thompson scores 18+ points in all series games (+700)
Thompson, Curry, Poole average 75+ points combined in series (+250)
Luka Doncic
Doncic averages highest points, rebounds, assists in series (+210)

Doncic scores 28+ points in all series games (+230)

Doncic averages 30+ points and DAL wins series (+270)

Doncic averages 35+ points and DAL wins series (+500)

Doncic records double-double in all series games (+850)

Doncic averages triple-double and DAL win series (+1400)

Doncic scores 32+ points in all series games (+1400)
Injury Report
Dallas Mavericks
No injured players
Golden State Warriors
SF Otto Porter Jr.: Day-to-Day (foot)
SG Gary Payton II: Out (elbow)
Previous Matchups
January 5, 2022: Mavericks 99, Warriors 82

January 25, 2022: Warriors 130, Mavericks 92

February 27, 2022: Mavericks 107, Warriors 101

March 3, 2022: Mavericks 122, Warriors 113

Latest Results
​**Dallas Mavericks Last 5**​

| ​**Date**​ | ​**Opponent**​ | ​**Result**​ |
| --- | --- | --- |
| 5/15/22 | Suns | 123-90 W |
| 5/12/22 | Suns | 113-86 W |
| 5/10/22 | Suns | 110-80 L |
| 5/8/22 | Suns | 111-101 W |
| 5/6/22 | Suns | 103-94 W |
​**Golden State Warriors Last 5**​

| ​**Date**​ | ​**Opponent**​ | ​**Result**​ |
| --- | --- | --- |
| 5/13/22 | Grizzlies | 110-96 W |
| 5/11/22 | Grizzlies | 134-95 L |
| 5/9/22 | Grizzlies | 101-98 W |
| 5/7/22 | Grizzlies | 142-112 W |
| 5/3/22 | Grizzlies | 106-101 L |