Basketball: March Madness 2023, The Bracket Busting Teams to Know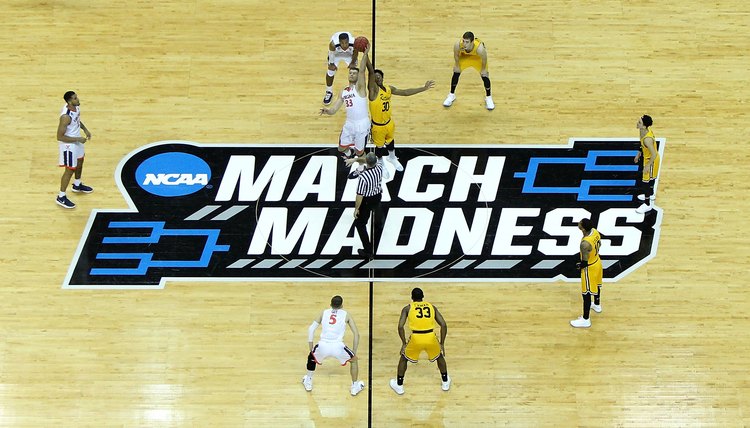 With Selection Sunday just over a month away, we take a look at which NCAA Men's Basketball teams are getting hot at the right time, and solidifying themselves as a tough matchup for any team in the NCAA Tournament.
Miami
The Hurricanes have put together a super impressive stretch in their last three outings, with wins over Virginia Tech, at Clemson, and most recently, an 81-59 thumping of Duke at home. Isaiah Wong is making a strong case to be a First-Team All-ACC player (16.2PTS, 3.5AST), while Jordan Miller (14.8), Norchad Omier (13.7) and Nijel Pack (12.5) all average double digits for a Hurricanes team that can beat you in various ways.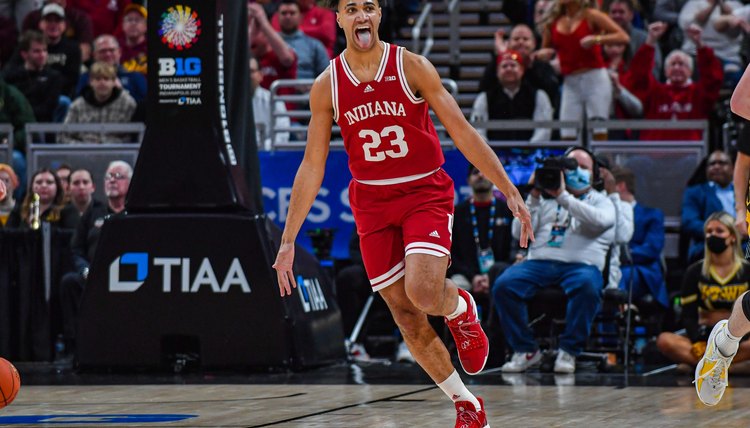 Indiana
The Hoosiers hold, perhaps, the best win of the College Basketball season so far, with Saturday's 79-74 over No. 1 Purdue being the latest of their six in the last seven games. Trayce Jackson-Davis (19.8PTS, 11.0REB, 3.2BLK) is putting together a National Player of the Year-type season, and the emergence of freshman Jalen Hood-Schifino has been a welcomed site for a Hoosiers team that is finding its rhythm at the right time.
NC State
The Wolfpack have won eight of their last nine dating back to the start of January, vaulting them right back into the mix near the top of the ACC. Sophomore Terquavion Smith (18.5PTS, 4.6AST) has been outstanding for Kevin Keatts' team, who will find out what they're really made of in a February stretch that consists of Virginia, North Carolina, Clemson and Duke.
Pitt
Another ACC team that is getting hot at the right moment is the Pitt Panthers. The Panthers have won three straight, including victories over a gritty Wake Forest team, Miami, and at North Carolina. This upperclassmen-heavy team is led by Jamarius Burton (16.2PTS, 4.6AST) and Blake Hinson (15.8PTS, 6.5REB), and has one of the more favorable schedules remaining of all ACC teams.
Marquette
The Golden Eagles are winners of 10 of their last 11 since late December, bringing them into the Top 10 of the latest AP Top 25 rankings. Shaka Smart's team is led by sophomore Kam Jones (15.7PTS, 1.5STL) and Olivier-Maxence Prosper (13.5PTS, 4.6REB), and has the opportunity to make a serious statement with UConn, Xavier and Creighton all to come in the next couple of weeks.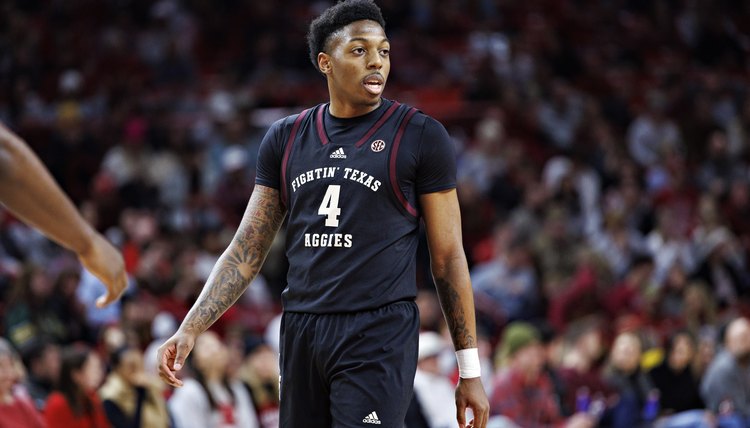 Texas A&M
The Aggies have inserted themselves right at the top of the SEC standings after winning eight of their last ten games, including victories over Missouri and Auburn. Sophomore Wade Taylor IV (14.6PTS, 4.0AST) has been the main threat offensively for opposing teams, as the Aggies set to face off with Auburn, Arkansas, Missouri and Tennessee before the end of February, which will all but determine their fate when it comes to Selection Sunday.
USC
In a Pac-12 Conference that sees Arizona and UCLA get most of the national attention, the Trojans have quietly won four straight games- including one over UCLA. Boogie Ellis (16.5PTS), Drew Peterson (14.2PTS, 6.6REB. 4.7AST) and freshman Tre White (10.0PTS, 5.0REB) have been the main contributors for the team, who has a very favorable schedule for the remainder of February.