Michigan vs Michigan State, Prediction, Game Preview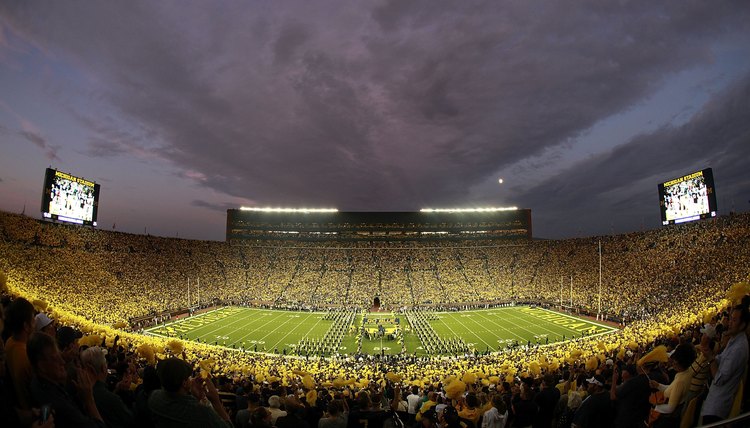 Michigan vs Michigan State is one of the most anticipated matchups in all of college football each season, as the fierce rivalry captures the eyes of football fans all across the country each year. After two straight victories for the Spartans, all eyes turn to the annual rivalry game in 2022.
Game Info
Date: October 29, 2022
Time: TBD
Location: Michigan Stadium, Ann Arbor, MI
SportsRec Prediction
​Michigan 42, Michigan State 21​
Mel Tucker and the Spartans have not lost to the Wolverines since 2o19, but continuing that streak this year in The Big House will be extremely difficult. The Wolverines return a ton of offensive firepower while the Spartans have lost the likes of Kenneth Walker III, Jalen Nailor, and a slew of offensive linemen and defensive players. This game has the potential to get ugly if Michigan can put it all together- but regardless, expect them to come out with a victory.
Early Betting Odds
FanDuel Sportsbook favors Michigan in the early betting odds.
Michigan -8 (-110)

Michigan State +8 (-110)

Michigan vs Michigan State History by the Numbers
Michigan leads the all-time series 71-38-5

Michigan State's largest margin of victory was 34-0

Michigan's largest margin of victory was 119-0 on October 8, 1902

Michigan State's longest winning streak was 4, from 2008-2011

Michigan's longest winning streak was 14, from 1916-1929

Michigan vs Michigan State Recent Matchups
10/30/2021: Michigan State 37, Michigan 33

10/31/2020: Michigan State 27, Michigan 24

11/16/2019: Michigan 44, Michigan State 10

10/20/2018: Michigan 21, Michigan State 7

10/7/2017: Michigan State 14, Michigan 10

10/29/2016: Michigan 32, Michigan State 23

10/17/2015: Michigan State 27, Michigan 23

10/25/2014: Michigan State 35, Michigan 11

11/2/2013: Michigan State 29, Michigan 6

10/20/2012: Michigan 12, Michigan State 10