No Blackshirts, No Music - No Hope? Can Nebraska Football turn around this abysmal start?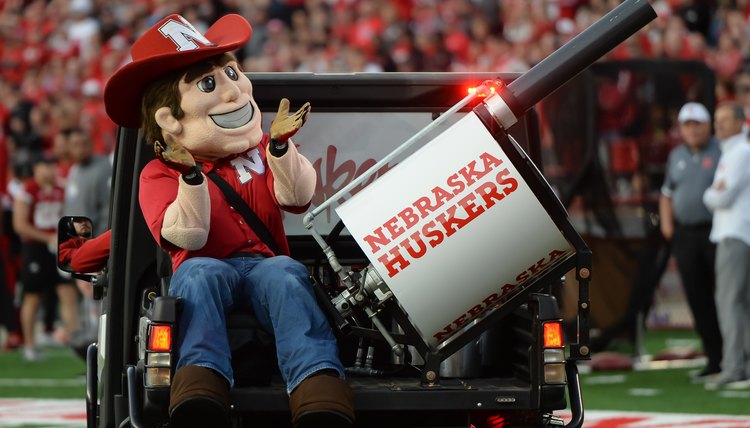 Mickey Joseph took the blackshirts away, took the music from practice. Change is afoot, but after an abysmal loss to number six Oklahoma, does the Big Ten season present an opportunity to win games?
The Defense needs to get turnovers
I recall slow motion replays where the blackshirts on defense continued to paw at the football under the pile of players. Now, the defensive paws are reaching for ankles as faster teams attack the edge.
Fortunately, the next three games for Nebraska Football are against slower opponents. Indiana, with a great new quarterback Connor Bazelak, is playing one dimensional flag football on offense. Rutgers and Purdue are retooling after losing good players to the NFL.
Purdue's Zander Horvath, Rookie Fullback for the Los Angeles Chargers looks like an accomplished veteran, scoring against the Kansas City Chiefs. Rugters Isiah Pacheco, the Rookie Running Back is scoring touchdowns now for the Kansas City Chiefs.
The defense has a chance to improve, but colder weather, slower teams, and turnovers are the only way Nebraska Football can win.
Why? Because the Nebraska Offense is good enough. Mark Whipple's Offense moves the ball. The first series against Oklahoma was a great display of hurry-up, easy passes that Casey Thompson executed well.
Oklahoma 49 Nebraska 14
The final score is terrible for Nebraska fans. After hope was provided in the first few series, OU Quarterback Dillon Gabriel ran straight to the end zone on a 61-yard run that left Nebraska players stretched out on the Tom Osborne field turf.
At one point, the Fox telecast found the overwhelmed Nebraska Cornhusker fan being consoled by his partner in the stands. His "hire Urban Meyer shirt" belied the drought and torment of another shellacking loss to every Nebraska fans favorite foe, Oklahoma.
Interim Nebraska Football Coach Mickey Joseph could be seen cheering, admonishing, glaring coaching from the sidelines, a visible change to the sideline that Scott Frost will no longer wander.
Nebraska's Next Opponent Indiana
The Hoosiers Football Team struggled with top transfer portal school Western Kentucky. In the end, the Hoosier's kicker proved better, making a 51 yard attempt to win the overtime game. Western Kentucky's kicker had two chances to win prior, getting one blocked and pushing a 44-yard end of regulation attempt wide right. A great win for Indiana against a good opponent.
The Hoosiers will come into the Nebraska home game favorites. You'd only expect that if the game were basketball or soccer. What a telling reminder of the metamorphosis Nebraska's Football Team needs to make.
Writer Bio
This article was written by the CareerTrend team, copy edited and fact checked through a multi-point auditing system, in efforts to ensure our readers only receive the best information. To submit your questions or ideas, or to simply learn more about CareerTrend, contact us [here](http://careertrend.com/about-us).