Nebraska vs Northwestern in Ireland, Prediction, Game Preview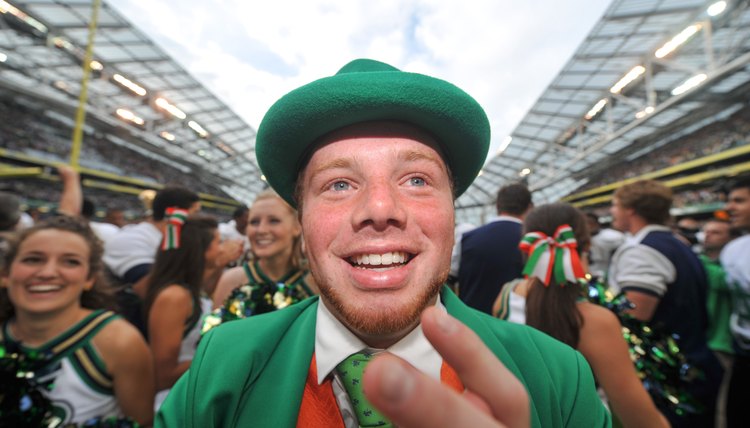 The Nebraska Cornhuskers vs the Northwestern Wildcats will meet on a football field far from home, Aviva Stadium in Dublin this August 27, 2022. One team will start the year better than 2021 because both teams had terrible campaigns last year.
Nebraska Cornhuskers start a new era with Quarterback Casey Thompson
Former Texas Quarterback headlines a new era in Coach Scott Frost's recruiting. Adrien Martinez is gone, a new offense coordinator arrives from Pittsburgh, Mark Whipple, and what fans hope is a winning outcome to the gutsy 2021 performances Nebraska played and lost.
The 2021 Nebraska Cornhuskers finished 3-9 and a 1-8 record in the Big Ten West. They lost each of those 9 games by single digits.
Oklahoma, Michigan, Michigan State, Ohio State, Wisconsin, and Iowa are all good football programs and each won close games against Nebraska last year. In a signing day interview with the Big Ten channel, Scott Frost explained he switched gears and went all-in on the transfer portal.
Even though ESPN inevitably ranks Alabama, SEC teams, and USC as the winners of the 2021 transfer portal. Nebraska won with new quarterback Casey Thompson. They brought in transfers to rebuild a defensive line, a new kicker, a new punter, and a new season of opportunity that will start against a team Nebraska beat 56-7 in front of 87,364 fans at Memorial Stadium.
Northwestern Wildcats from top 10 in 2020 to bottom of Big Ten West in 2021
The 2020 Northwestern Wildcats had a season both teams would want in 2022. Northwestern won the Big Ten West and defeated Auburn 35–19 in the Citrus Bowl. Northwestern finished the season ranked 10 in the AP poll.
From first to worst in 2021. Call it a rebuilding year. Northwestern lost the final six games of the season. Finished 3–9, 1–8 in the Big Ten West.
For Northwestern, 2022 did not start well either, All-American safety Brandon Joseph transferred to Notre Dame.
The Northwestern 2022 schedule offers help. 80,000 Nebraska Fans will not be in Dublin to watch Northwestern and the next three games are at Ryan Field in Evanston against Duke, Southern Illinois, and Miami (OH). Northwestern will then face difficult opponents Penn State, Wisconsin, Iowa and Ohio State.
Prediction
Nebraska Cornhuskers will win a close, uneven game against Northwestern Wildcats. Both teams lost great players in 2021, however Nebraska filled gaps from the transfer portal and found a quarterback of the future in Casey Thompson.
What is the Aer Lingus Football Classic?
The Aer Lingus Football Classic is expected to bring more than 18,000 US fans and 5,000 European fans to Aviva Stadium. David Shepherd, Chief Commercial Officer of the airline Aer Lingus put it well in a 2021 press release, saying the game will be a "welcome beacon of hope for travel on both sides of the Atlantic."
What is the expected weather in Dublin, Ireland?
August in Dublin the weather temperature rarely exceeds 72 F and rarely goes below 60 F. The weather temperature should be good; however, August is one of the more rainy months in Ireland, so come prepared for a drizzle.
What is the Euro to Dollar?
If you travel to Dublin for the Aer Lingus Football Classic, the US Dollar converts to the Euro at 0.95, so nearly at parity. Find travel packages available on the football in Ireland website.
What did prior coaches say about the experience playing in Dublin?
In 2016 Boston College played Georgia Tech, afterwards, Steve Addazio said, "Unbelievable Growth Experience They'll Have For The Rest Of Their Lives." and Paul Johson said, "Good, Fun And Educational Trip... About 70 Of Our Players Had Never Been Out Of The Country Before, So They Really Enjoyed It. I Would Recommend It."
How to watch Nebraska vs Northwestern?
Get up early. The last football game in Dublin aired at 7:30 a.m. ET on ESPN2. Expect another early game start for the 2022 Aer Lingus Football Classic.
Writer Bio
This article was written by a professional writer, copy edited and fact checked through a multi-point auditing system, in efforts to ensure our readers only receive the best information. To submit your questions or ideas, or to simply learn more, see our about us page: link below.