Notre Dame vs Navy, Prediction, Game Preview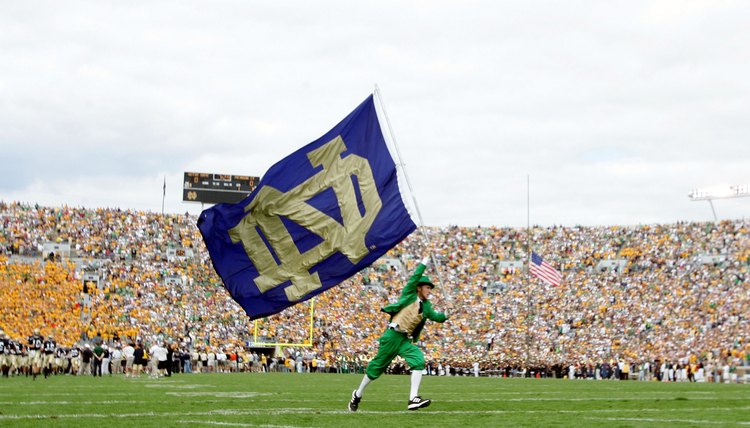 Brian Kelly shocked the college football world when he departed from Notre Dame to become LSU's head coach this past offseason, and all eyes are now on Marcus Freeman and his debut season at the head of Notre Dame football.
In his first season at the helm, Freeman and the Irish will be tested by some of the top teams in the country, including Ohio State, Clemson, and USC. In addition to these critical games, Freeman will also have his first chance to leave his mark on some of Notre Dame's biggest rivals, such as the Navy Midshipmen.
Game Info
Date: November 12, 2022
Time: 11:00AM CT
Location: M&T Bank Stadium, Baltimore, MD
SportsRec Prediction
Notre Dame 45, Navy 10
The Irish have dominated this series as of late and that trend seems likely to continue when the two teams meet in November. Simply said- Notre Dame is one of the most talented teams in the country going into the year, and while Navy seems to be on track for a better season than their 4-8 2021, they should not present much of a challenge to the Irish.
Recent Matchups
11/6/2021: Notre Dame 34, Navy 6

11/16/2019: Notre Dame 52, Navy 20

10/27/2018: Notre Dame 44, Navy 22

11/18/2017: Notre Dame 24, Navy 17

11/5/2016: Navy 28, Notre Dame 27

10/10/2015: Notre Dame 41, Navy 24

11/1/2014: Notre Dame 49, Navy 39

11/2/2013: Notre Dame 38, Navy 34 (Notre Dame vacated)

9/1/2012: Notre Dame 50, Army 10 (Notre Dame vacated)

10/29/2011: Notre Dame 56, Army 14

Notre Dame vs Navy History by the Numbers
Notre Dame leads the all-time series 78-13-1

Notre Dame's largest margin of victory was 56-7 in 1970

Navy's largest margin of victory was 33-7 in 1956

Notre Dame's longest winning streak in the series is 43, dating from 1964-2006

Navy's longest winning streak in the series is 2, from 1933-1934

Notre Dame has a current win streak of 4, dating back to 2017

2023 Rivalry Game in Dublin, Ireland
Notre Dame and Navy will continue their storied rivalry on August 26, 2023 in Dublin, Ireland. The game will be played at Aviva Stadium, and it will be the first time that Notre Dame will play overseas since 2012. The game will be broadcast on NBC and simul-streamed on Peacock for fans to watch in the United States.