Notre Dame vs USC, Prediction, Game Preview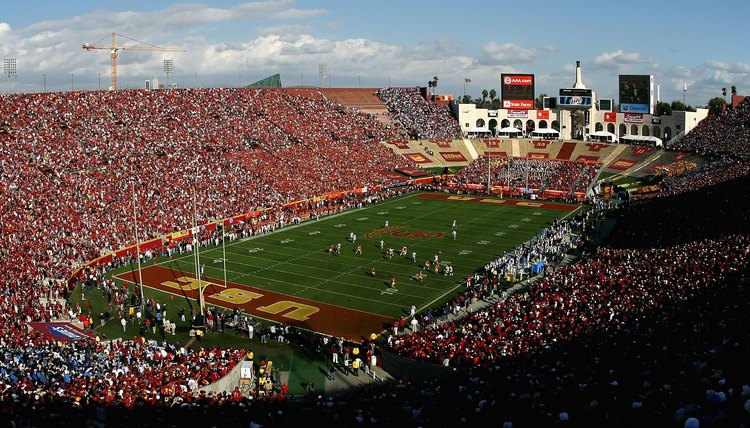 For the first time in decades, Notre Dame and USC will be facing off in a meaningful game- and one that could potentially have huge College Football Playoff implications.
Lincoln Riley shocked college football fans around the country when he left Oklahoma to become the head coach at USC and took with him star quarterback Caleb Williams, but one fan base that could relate to Oklahoma's was Notre Dame's, as head coach Brian Kelly departed for a new gig at LSU. Kelly was replaced by Notre Dame's former defensive coordinator turned head coach Marcus Freeman, and now both coaches will look to earn their way into the history books of this storied rivalry.
Game Info
Date: November 26, 2022

Time: TBD

Location: Los Angeles Memorial Coliseum, Los Angeles, CA

SportsRec Prediction
​Prediction: Notre Dame 45, USC 37​
The Trojans have not beaten the Irish since 2016, but this matchup is shaping up to be one of the closer and more exciting games in recent years. USC surely has the talent to get the job done come late November, but Notre Dame's experience and depth on both the offensive and defensive sides of the ball should give them just a slight enough edge to pull this one out.
No matter who wins this game, this rivalry is set up for some awesome matchups for the next few years- and that is something that all of college football fans should be excited for.
Early Betting Odds
FanDuel Sportsbook slightly favors USC in its early betting odds.
Notre Dame +2.5 (-105)

USC -2.5 (-115)

Recent Matchups
10/23/2021: Notre Dame 31, USC 16

10/12/2019: Notre Dame 30, USC 27

11/24/2018: Notre Dame 24, USC 17

10/21/2017: Notre Dame 49, USC 14

11/26/2016: USC 45, Notre Dame 27

10/17/2015: Notre Dame 41, USC 31

11/29/2014: USC 49, Notre Dame 14

10/19/2013: Notre Dame 14, USC 10 (ND vacated game)

11/24/2012: Notre Dame 22, USC 13 (ND vacated game)

10/22/2011: USC 31, Notre Dame 17

Notre Dame vs USC History by the Numbers
Notre Dame leads the all-time series 48-36-5

Notre Dame's largest margin of victory was 51-0 in 1966

USC's largest margin of victory was 38-0 in 2007

Notre Dame's longest winning streak in the series was 11, from 1983-1993

USC's longest winning streak in the series was 7, from 2002-2009

Notre Dame has the most draft picks of any program in college football history (522), but USC is a close second (520)
A Look Ahead
The Fighting Irish and the Trojans meet at Notre Dame Stadium on October 14, 2023.