Bucs vs Bengals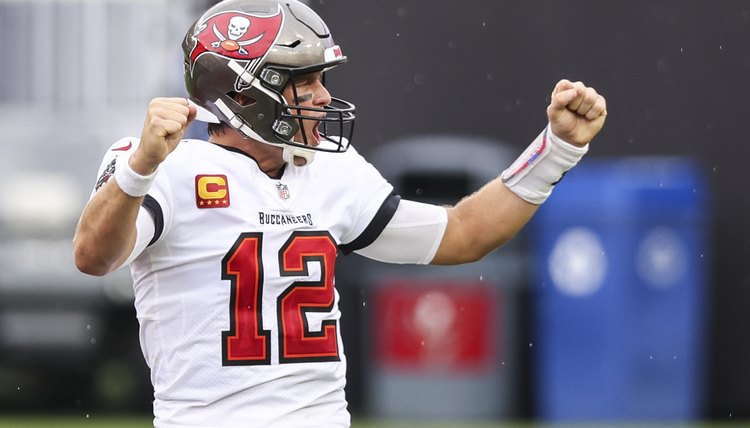 Joe Burrow squares off against Tom Brady for the first time in his career when the Tampa Bay Buccaneers play host to the Cincinnati Bengals in Week 15 of the 2022-23 NFL regular season.
Despite the 20-year age difference, both Burrow and Brady had career years in 2021.
Joe Burrow 2021-22 season stats
4,611 yards
34 touchdowns
14 interceptions
108.3 QBR
Tom Brady 2021-22 season stats
5,316 yards
43 touchdowns
12 interceptions
102.1 QBR
The last matchup between the two teams came all the way back in 2018, when QB Andy Dalton lead the Bengals to a 37-34 victory over Jameis Winston and the Bucs. With much different looks for both teams in 2022, expect them both to be among the top competitors in each Conference come the late-season matchup.
Game Info
​Date:​ Sunday, December 18, 2022
​Kickoff:​ 4:25PM EST
​Location:​ Raymond James Stadium, Tampa, FL
​TV:​ CBS
SportsRec
Prediction
​Final: Bucs 30, Bengals 20​
If it weren't for Tom Brady's quick un-retirement in the offseason, this score might be flipped; but nonetheless, Brady is back for season No. 23, and will lead a Bucs team that still features many players from its own Super Bowl run just a couple years ago.
While both teams have their own favorable matchups in key areas around the field, it is hard to bet against Brady at home, giving the Buccaneers a slight advantage in the first, and most likely last, meeting between the two superstar QBs.
Bucs vs Bengals History by the Numbers
The Bucs and Bengals have played against each other a total of 12 times throughout their history

The Bucs lead the all-time series by a score of 7-5

Through all 12 games, the Bucs have outscored the Bengals by a score of 247-233

The Bucs longest winning streak against the Bengals was 6, from 1995-2010

The Bengals longest winning streak against the Bucs was 2, from 1983-1989, as well as 2014-present

Bucs vs Bengals Recent Matchups
10/28/2018: Bengals 37, Bucs 34

11/30/2014: Bengals 14, Bucs 13

10/10/2010: Bucs 24, Bengals 21

10/15/2006: Bucs 14, Bengals 13

09/29/2002: Bucs 35, Bengals 7

12/02/2001: Bucs 16, Bengals 13

12/27/1998: Bucs 35, Bengals 0

10/08/1995: Bucs 19, Bengals 16

10/29/1989: Bengals 56, Bucs 23

09/25/1983: Bengals 23, Bucs 17