Eagles vs Packers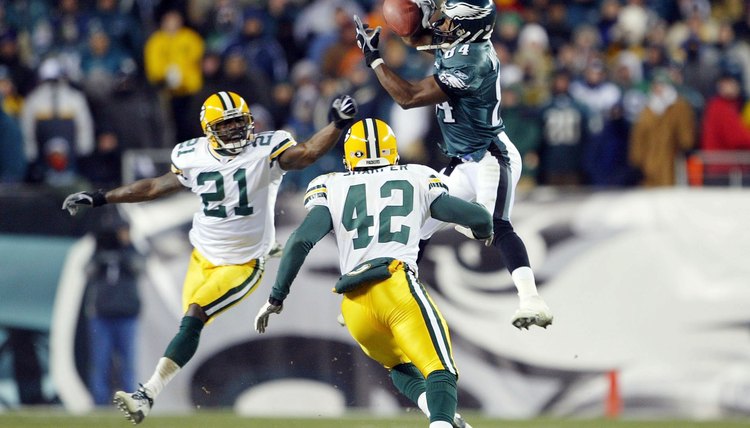 Week 12 will feature two of last season's postseason teams going head-to-head when the Philadelphia Eagles take on the Green Bay Packers on Sunday Night Football.
The Eagles' off-season was highlighted by an outstanding draft night in which the team selected DT Jordan Davis and LB Nakobe Dean, both from Georgia's historic championship defense. In addition, they worked out a trade with the Tennessee Titans to bring established star WR A.J. Brown to Philadelphia, giving Jalen Hurts another weapon on the offensive side of the ball.
The Packers' off-season was highlighted by two drastically different headlines: reigning back-to-back MVP Aaron Rodgers resigned with the team on a 3-year, 150M contract extension, but his favorite weapon, Davante Adams, signed a 5-year, 140M contract with the Las Vegas Raiders.
Both teams go into the 2022-23 season looking to form an identity with several new pieces, and by Week 12, there should be a pretty good idea of how they have managed to do so.
Game Info
Date: Sunday, November 27, 2022

Kickoff: 8:20PM EST

Location: Lincoln Financial Field, Philadelphia, PA

TV: NBC

SportsRec Prediction
This is a difficult game to predict in June because there are so many unknowns: it is hard to say which receivers will step up for Aaron Rodgers and how they are able to produce without Adams, it is yet to be seen how big of a jump (or step back) Jalen Hurts takes with another full season under his belt, and perhaps most importantly, it is unknown how both defenses will (or won't) manage to come together as a unit and effectively shut down opposing offenses. With all that being said, one thing we do know is that there is only one team with Aaron Rodgers under center; if we know anything about him, we know that he usually finds a way to get the job done, even when all the odds seem stacked against him.
Eagles vs Packers History by the Numbers
The Eagles and the Packers have played against each other a total of 45 times, including 3 times in the playoffs

The Green Bay Packers lead the all-time series by a score of 28-17-0

The Eagles lead the all-time playoff series by a score of 2-1

Through all 45 games, the Packers have outscored the Eagles by a score of 938-762

The Packers' longest winning streak against the Eagles was 9, dating from 1933-1946

The Eagles' longest winning streak against the Packers was 5, spanning from 2003-2006

Eagles vs Packers Recent Matchups
12/06/2020: Packers 30, Eagles 16

09/26/2019: Eagles 34, Packers 27

11/28/2016: Packers 27, Eagles 13

11/16/2014: Packers 53, Eagles 20

11/10/2013: Eagles 27, Packers 13