NFL 2022 Quarterbacks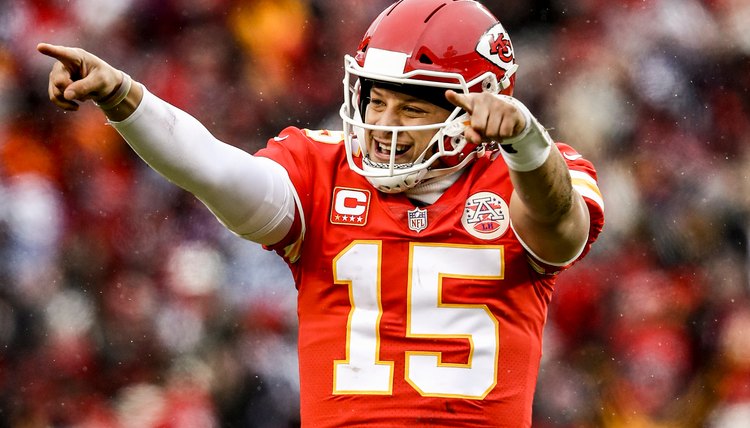 The Quarterback is the most important position in all of football. Nine of the past ten NFL MVPs have been quarterbacks and many NFL teams' fates rely on who they start at the NFL's premier position. Many NFL teams make huge moves in the NFL draft to get a shiny new signal caller, others spend millions in the offseason to lure the league's best free agent QBs. This year has been no different, and with the NFL season around the corner, it's time we preview the NFL landscape in 2022.
What does a Quarterback do?
Before we get into how the NFL looks this season, we have to analyze why the Quarterback is so important. As leaders of the offense, quarterbacks call plays, hand the ball to the running backs, and make passes to the receivers. Quarterbacks can run with the ball, especially if there's not an open receiver down field. Simply put, the Quarterback gets things started for the offense and it all runs through him. While teams can succeed without an elite-level QB, it sure makes it easier when they have one who can get things done.
What NFL Quarterbacks changed teams in 2022?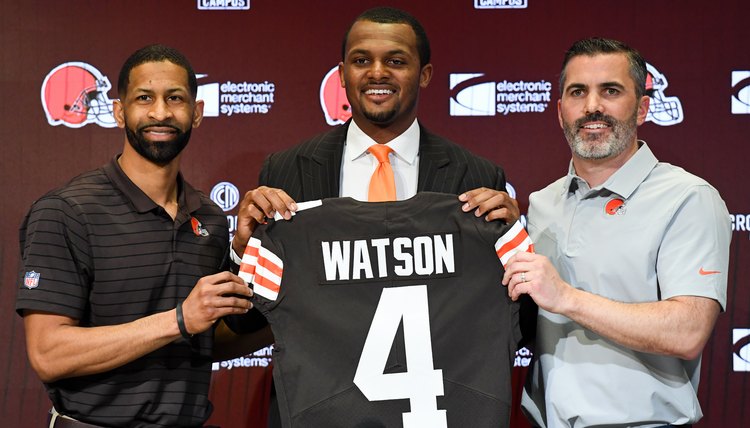 Patrick Mahomes during the NFL Playoffs
We had a lot of big name NFL quarterbacks retiring, signing big contracts, and getting traded. In fact, we have seen a record number of QB's on the move in the past three years. The past two Super Bowls have been won by QBs in their first season with a new team. So let's take a look at who was on the move in the 2022 offseason.
Deshaun Watson to the Browns
Deshaun missed last season due to his ongoing sexual harrassment allegations, but it didn't stop NFL teams from lining up in droves to get him. In the end, it was the Cleveland Browns from the AFC who won the sweepstakes for the troubled QB. They traded their next three first-round draft picks, among other draft picks, in order to snag him. After the trade, they signed him to a five year, $230 million dollar contract. The contract was fully guaranteed, making it the most guaranteed money in NFL history.
Russell Wilson to the Broncos, Drew Lock to the Seahawks
The Denver Broncos have struggled since Hall of Fame QB Peyton Manning retired. They have gone through free agents like Teddy Bridgewater, Case Keenum, Joe Flacco and more in their quest to find the next face of the Broncos. Even draft picks like Drew Lock and Paxton Lynch couldn't make the cut. That's why they went out and got Super Bowl winning QB Russell Wilson for the steep price of two first-round picks, Drew Lock, and star TE Noah Fant. The hope is that Russ will provide much needed stability and playoff success to the turbulent rocky mountain franchise.
Matt Ryan to the Colts, Marcus Mariota to the Falcons
Matt Ryan is a long way away from his peak as an NFL MVP winning QB, but he still has a lot left in the tank. That is why when Carson Wentz was unceremoniously booted from the Colts, Indianapolis immediately pounced on the veteran QB. It only took a third round pick to pry him from his former team, the Atlanta Falcons. The Falcons would replace Ryan with Marcus Mariota, who signed a two year, $18 million deal.
Carson Wentz to the Washington Commanders
After a very disappointing season in Indianapolis, it was apparent that the former Eagles QB and the Colts needed to part ways. Meanwhile, the retirement of Ryan Fitzpatrick left Washington without a QB. It seemed only fitting that a trade would be worked out. Both teams exchanged various picks and Wentz was sent packing to D.C., putting Wentz back in the NFC East that he used to call home.
Who were the QBs picked in this year's NFL Draft?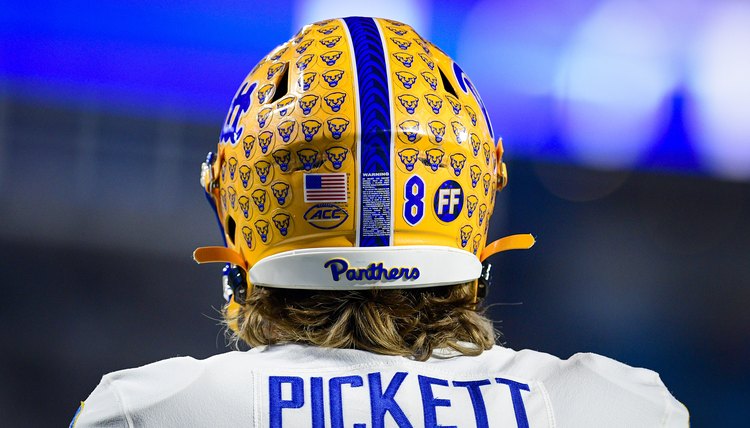 Patrick Mahomes during the NFL Playoffs
It was a very rare NFL draft, as only one QB was picked in the first round. It was called one of the weakest QB draft classes in years, but these players may still have an impact this season. Here are the notable QB's picked in the 2022 NFL Draft.
Pittsburgh Steelers select Pitt's Kenny Pickett in the 1st round
Atlanta Falcons select Cincinnati's Desmond Ridder with pick #74
Tennessee Titans select Liberty's Malik Willis 86th overall
Carolina Panthers select Matt Corral 94th overall
New England Patriots select WKU's Bailey Zappe in the 4th round
Washington Commanders select UNC's Sam Howell in the 5th round
​2022 NFL Rankings and Tiers​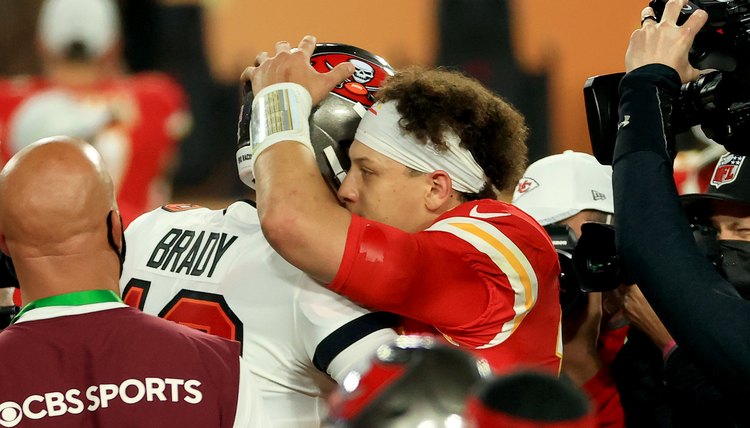 Patrick Mahomes during the NFL Playoffs
​Tier 1 - The Elite​
​Kansas City Chiefs - Patrick Mahomes:​ The former NFL and SB MVP has lit the league on fire since he became the KC starter in 2018. He leads the NFL in passing TD's and yards since 2018.
​Green Bay Packers - Aaron Rodgers:​ The reigning two-time MVP has had a very successful few years in Green Bay. However, he has not translated it into playoff success. Most recently, he lost to a vastly inferior 49ers team in the divisional round
​Tampa Bay Buccaneers - Tom Brady:​ After a faux retirement, the GOAT is back. Somehow, he is still a top tier QB while barrelling into his mid-forties.
​Buffalo Bills - Josh Allen​: Josh Allen is top five in both passing yards and TDs since 2020, making him easily a tier one QB. He is one of the most skilled QBs in the game and it's only a matter of time until he gets some hardware to show for it.
​LA Rams - Matthew Stafford:​ Speaking of hardware, in 2022 Stafford got one of the biggest pieces of hardware you can get: the Lombardi Trophy. With an uber-talented team at his fingertips, it won't be a surprise if he repeats.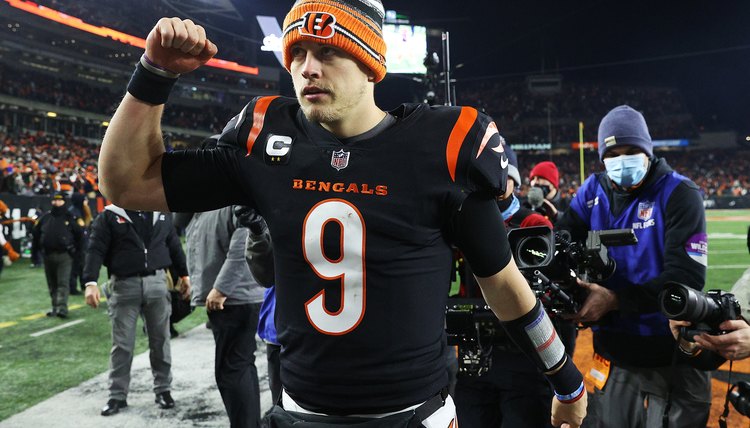 Patrick Mahomes during the NFL Playoffs
​Tier 2 - The Very Good​
​Cincinnati Bengals - Joe Burrow:​ Joe Shiesty made waves by coming back from an ACL tear with a vengeance. He and Ja'maar Chase formed a near unstoppable duo and almost won the Super Bowl in 2022.
​LA Chargers - Justin Herbert:​ J Herbo has broken a lot of records and hit a lot of milestones in his short career. His next goal, make the playoffs.
​Baltimore Ravens - Lamar Jackson:​ Lamar Jackson is one of the most talented QB's in the league, both throwing and running the ball. Alas, Jackson still has a lot to work on but he has been proving the haters wrong since day one.
​Cleveland Browns - Deshaun Watson:​ After taking a year off due to legal issues, Watson is back to finish what he started back in Houston. But will his allegations keep him from the field?
​Dallas Cowboys - Dak Prescott:​ The Cowboys QB has exceeded the expectations that were set when he was drafted in the 4th round. He continues to get better every year and could set himself into the elite tier this year.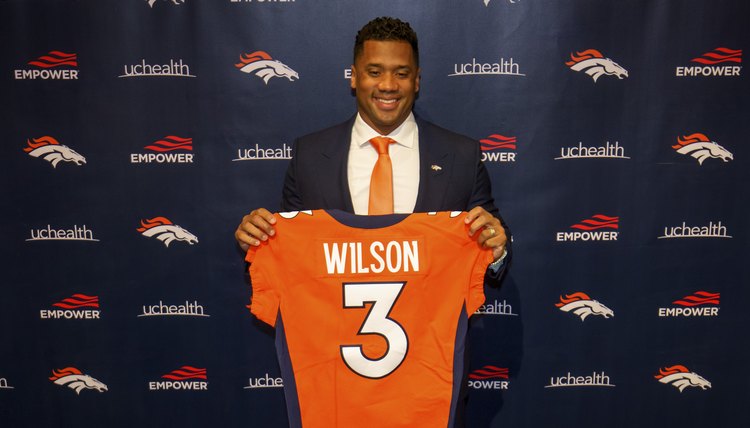 Patrick Mahomes during the NFL Playoffs
​Tier 3 - Above Average QBs​
​Arizona Cardinals - Kyler Murray:​ The former #1 overall pick has formed a powerhouse offense with coach Kliff Kingsbury. But contract disputes may break them apart in 2022.
​Denver Broncos - Russell Wilson:​ Wilson will have to prove himself in his new home but his resume speaks for itself. He's won a title and been selected to multiple Pro Bowls
​Las Vegas Raiders - Derek Carr​: Carr has had a tougher road than many NFL QBs. Many iterations of the Raiders have come and gone but Carr has stayed loyal. Maybe this is the year it all pays off.
​Detroit Lions - Jared Goff:​ After being cast out of LA, Goff has quietly made himself a home in Detroit. Maybe he can drag this struggling team back to the playoffs.
​Minnesota Vikings - Kirk Cousins:​ Cousins is still trying to prove that he was worth the contract that he signed a few years ago. Minnesota could look to move on if he doesn't make the playoffs.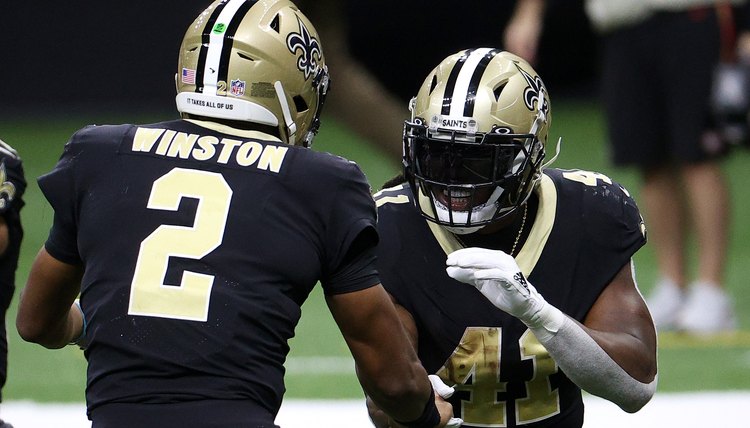 Patrick Mahomes during the NFL Playoffs
​Tier 4 - Average QBs​
​Indianapolis Colts - Matt Ryan:​ After a trade that sent Matt Ryan to the Colts, both parties will look to return to the playoffs in 2022.
​Tennessee Titans - Ryan Tannehill:​ Tannehill's career resurgence has been amazing to witness, but after failing to have any playoff success after having the AFC's best record, things are beginning to look bleak.
​New Orleans Saints - Jameis Winston:​ Winston had a very successful start to 2021 as the Saints heir to Drew Brees, but an injury derailed his season.
​Philadelphia Eagles - Jalen Hurts:​ Hurts has proven he can win in the NFL, but he has fallen short of proving his passing ability.
​San Francisco 49ers - Jimmy Garrapolo:​ Jimmy G will probably be moved before the season starts but his playoff success is something to be desired.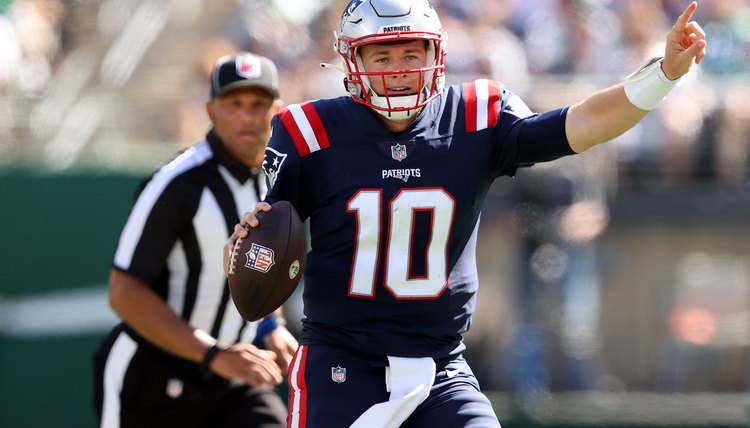 Patrick Mahomes during the NFL Playoffs
​Tier 5 - Below Average​
​New England Patriots - Mac Jones​
​Cleveland Browns - Baker Mayfield​
​Houston Texans - Davis Mills​
​Pittsburgh Steelers - Mitchell Trubisky​
​Miami Dolphins - Tua Tagovailoa​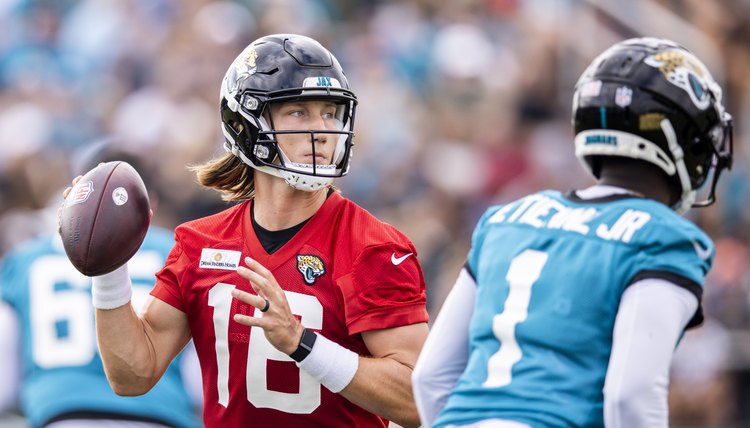 Patrick Mahomes during the NFL Playoffs
​Tier 6 - Unproven QBs​
​Jacksonville Jaguars - Trevor Lawrence​
​Chicago Bears - Justin Fields​
​Seattle Seahawks - Drew Lock​
​New York Jets - Zach Wilson​
​San Francisco 49ers - Trey Lance​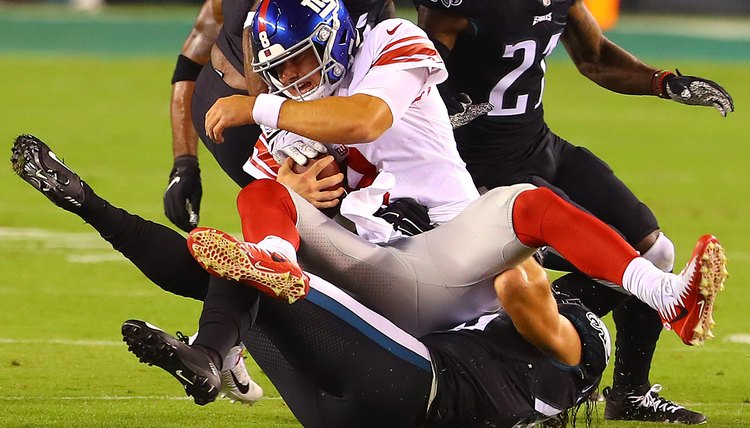 Patrick Mahomes during the NFL Playoffs
​Tier 7 - Bad​
​New York Giants - Daniel Jones​
​Carolina Panthers - Sam Darnold​
Writer Bio
Blaise is a Freshman at the University of Missouri, studying Journalism at the world-renowned J school. He is the host of the Fast Five Podcast with his Childhood friend Sam Sinclair and interns with the Sports AI platform Pine Sports. He is a huge fan of the Kansas City Chiefs and the St Louis. Cardinals and hopes to cover them professionally in his near future.