Rams vs Packers, Monday Dec 19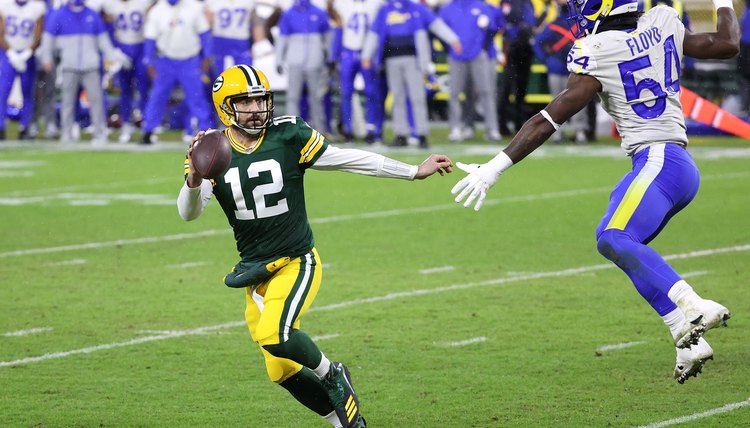 The defending Super Bowl champion Los Angeles Rams will meet reigning NFL MVP Aaron Rodgers and the Green Bay Packers in Week 15 of the 2022-23 NFL season.
Coming off of the Super Bowl victory, the Rams had one of the more active offseasons in the NFL. After losing Von Miller to the Bills and trading Robert Woods to the Titans, the team brought in LB Bobby Wagner and WR Allen Robinson to fill their spots. The Rams also lost offensive lineman Andrew Whitworth to retirement and extended the contracts of core players like Matthew Stafford, Aaron Donald, and Cooper Kupp in recent months.
The Packers' offseason was highlighted by two blockbuster moves: they retained the back-to-back NFL MVP Aaron Rodgers, who signed a massive 3-year, $150M deal with the team, but lost perhaps the best receiver in football and Rodgers' favorite target as Davante Adams signed a 5-year, $140M contract with the Las Vegas Raiders.
The late-season matchup between two of the top contending teams in the NFC will be a must-watch for fans around the league, and also may very well have some significant playoff seeding implications.
Game Info
​Date:​ Monday, December 19, 2022
​Kickoff:​ 8:15pm ET
​Location:​ Lambeau Field, Green Bay, WI
​TV:​ ESPN/ABC
SportsRec Prediction
​Prediction: Packers 28, Rams 21​
There are not many teams that will have a good enough defense to contain Cooper Kupp, Matthew Stafford and the Rams' high-powered offense, but the Packers have every reason to be one of them. The Packers' defense boasts of one of the best cornerback trios in the NFL with Jaire Alexander, Eric Stokes and Rasul Douglas, and with All-Pro linebacker De'Vondre Campbell and defensive linemen Rashan Gary and Preston Smith bringing pressure in the backfield, it will be hard to find a weak point and put points on the board against them. Aaron Rodgers has proven that he can get the job done with just about anybody at receiver, and he will do so just enough to hold off the defending Super Bowl champions at home in Week 15.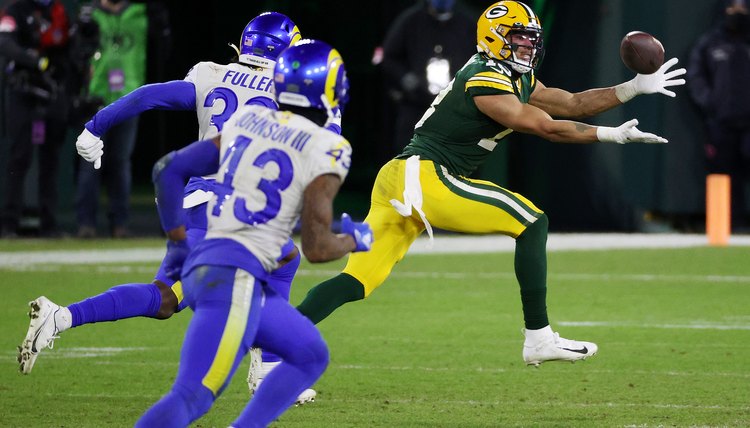 SportsRec
Rams vs Packers Predictions by the Numbers
The Rams and the Packers have played against each other a total of 97 times throughout their history

Of those 97 matchups, 3 have been in the postseason

The Packers lead the all time series by a score of 48-47-2, including 2-1 in the postseason

Through all 97 games, the Packers have outscored the Rams by a score of 2234-2232

The Packers' longest winning streak against the Rams was 7, from 1960-1963

The Rams' longest winning streak against the Packers was 11, from 1948-1953

Rams vs Packers Previous Matchups
11/28/2021: Packers 36, Rams 28

01/16/2021: Packers 32, Rams 18

10/28/2018: Rams 29, Packers 27

10/11/2015: Packers 24, Rams 10

10/21/2012: Packers 3o, Rams 20

10/16/2011: Packers 24, Rams 3

09/27/2009: Packers 36, Rams 17

12/16/2007: Packers 33, Rams 14

10/08/2006: Rams 23, Packers 20

11/29/2004: Packers 45, Rams 17