Seahawks vs 49ers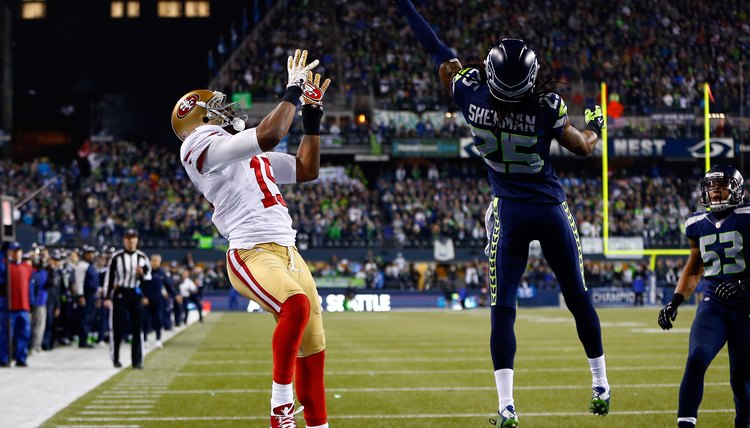 After two close games between them last season, both the 49ers and Seahawks go into 2022-23 with new pieces all over the field, most notably at the quarterback position.
2nd year QB Trey Lance has been taking all of the starting reps for the Niners and looks to be a safe bet for the Week 1 starting job as the team remains in search of a trade partner for Jimmy Garoppolo.
On the other hand, the Seahawks QB position is seemingly wide open after they dealt Russell Wilson to the Broncos in one of the biggest moves of the entire offseason. Seattle received Drew Lock as a part of the deal, but their name is still being floated around in conversations with the Browns and Baker Mayfield, indicating that there is uncertainty around Lock's potential as the starter.
Both teams will look for answers early as they try to keep up with the Rams and Cardinals in a tough NFC West division.
Game Info
​Week 2​
Date: Sunday, September 18, 2022

Kickoff:1:05 PM PDT

Location: Levi's Stadium, Santa Clara, CA

TV: FOX

​Week 15​
Date: Thursday, December 15, 2022

Kickoff:5:15 PM PST

Location: Lumen Field, Seattle, WA

TV: Prime Video

SportsRec Prediction
Week 2: 49ers 21, Seahawks 7

Week 15: 49ers 28, Seahawks 17

After losing both Russell Wilson on offense and Bobby Wagner on defense, a new era of Seattle Seahawks football begins this season. While the 49ers may have question marks all around for their own reasons, they have proven to find ways to win at the highest levels against the best of the best, making them a more confident pick in their divisional games against Seattle this year.
Seahawks vs 49ers History by the Numbers
Over the course of their history, the Seahawks and the 49ers have played against eachother 47 times, including 1 postseason game

The Seahawks lead the all time series by a score of 30-17-0

Through all 47 games, the Seahawks have outscored the 49ers by a score of 1152-872

The Seahawks lead the all-time playoff series by a score of 1-0

The Seahawks longest win streak against the 49ers was 10, from 2014-2018

The 49ers longest win streak against the Seahawks was 4, from 2010-2012

Seahawks vs 49ers Recent Matchups
12/05/2021: Seahawks 30, 49ers 23

10/03/2021: Seahawks 28, 49ers 21

01/03/2021: Seahawks 26, 49ers 23

11/01/2020: Seahawks 37, 49ers 27

12/29/2019: 49ers 26, Seahawks 21