What Players Have Worn Football Jersey Number 5?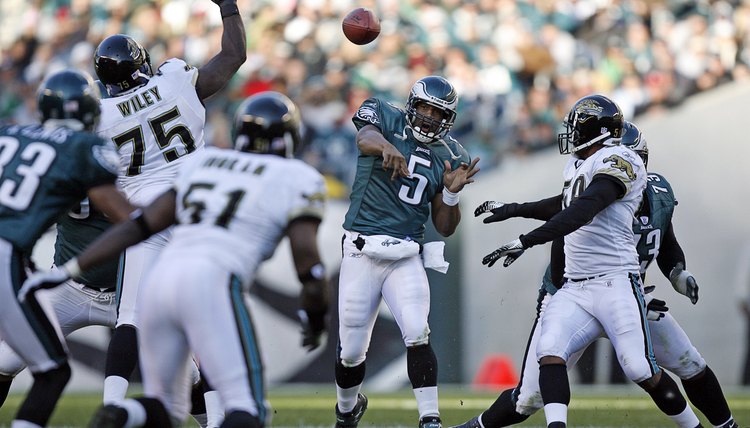 In the National Football League, the best players are often easily recognized by their jersey number. For decades, NFL players and owners clashed over the idea of players wearing a wider range of numbers than they had previously been confined to, but in the 2021 NFL offseason, the owners finally passed new regulations on what jersey numbers players could wear.
Under the new rules:
Running backs, tight ends, fullbacks, H-backs and wide receivers can wear numbers 1-49 and 80-89

Defensive backs can wear numbers 1-49

Linebackers can wear numbers 1-59 and 90-99

Offensive line can wear numbers 50-79

Defensive linemen can wear numbers 50-79 and 90-99

Quarterbacks, kickers and punters can wear numbers 1-19

Before these rules, however, only a select few players could wear the number 5. This list contains some notable players to wear number 5 in the NFL.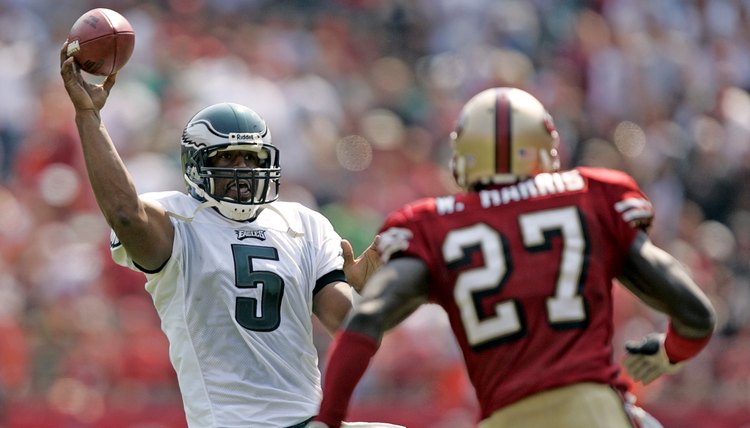 SportsRec
Donovan McNabb
The Philadelphia Eagles made Donovan McNabb the second overall pick in the 1999 NFL draft after his stellar college football career at Syracuse, and he led Andy Reid's team to five NFC Championship playoff games during his 11 seasons with the Eagles.
McNabb threw for 357 yards and three touchdowns in Super Bowl XXXIX, but he was intercepted three times as Philadelphia lost 24-21 to the AFC Champion New England Patriots, who were led by quarterback Tom Brady. The six-time Pro Bowl quarterback was traded to Washington in April 2010 for a second-round pick in the 2010 draft and a conditional selection in 2011.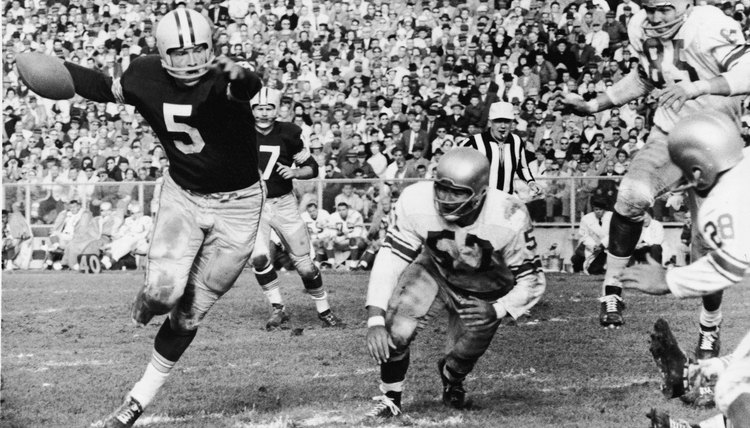 SportsRec
Paul Hornung
Paul Hornung won the 1956 Heisman trophy despite playing for a Notre Dame team that finished with a woeful 2-8 record. The Green Bay Packers selected Hornung with the first pick of the 1957 NFL draft, but it was not until Vince Lombardi's arrival two years later that he fulfilled his true potential.
Hornung led the league in scoring for three straight years between 1959 and 1961. He captured the MVP award in 1960 and won three NFL championships with the Packers, but was forced to sit out Green Bay's Super Bowl I win over the Kansas City Chiefs in 1966 because of injury.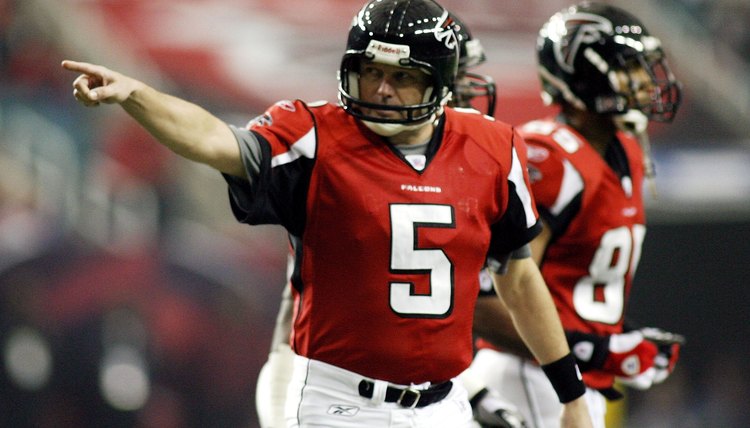 SportsRec
Morten Andersen
The legendary place kicker played for six different teams in a career that spanned 25 years. Andersen was selected in the fourth round of the 1982 NFL draft by the New Orleans Saints and spent 13 seasons in the Big Easy before moving to Atlanta. Andersen kicked a game-winning field goal in the 1998 NFC Championship game to send the Falcons to their first Super Bowl and was elected to the Pro Bowl seven times.
The Danish-born kicker then played for the Giants, Chiefs and Vikings before returning to Atlanta in 2006. At the age of 47, Andersen converted 25 of 28 field goals before he officially retired in 2008.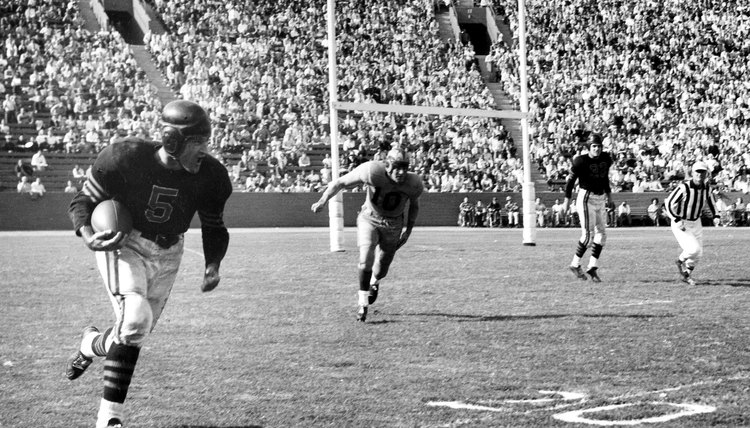 SportsRec
George McAfee
George McAfee played eight seasons for the Chicago Bears as a running back, kick returner and defensive back. Red Grange labeled McAfee as "the most dangerous man with the football in the game." McAfee's number was retired by the Bears, and he was inducted into the Pro Football Hall of Fame in 1966.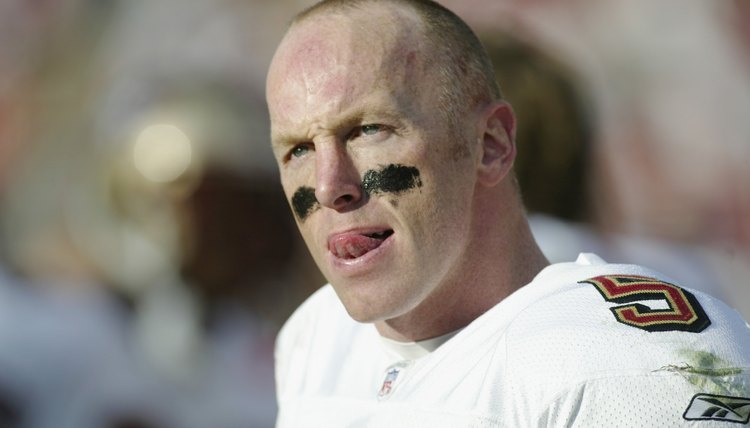 SportsRec
Jeff Garcia
Jeff Garcia was voted to the Pro Bowl three times as a member of the San Francisco 49ers and once while playing for the Tampa Bay Buccaneers.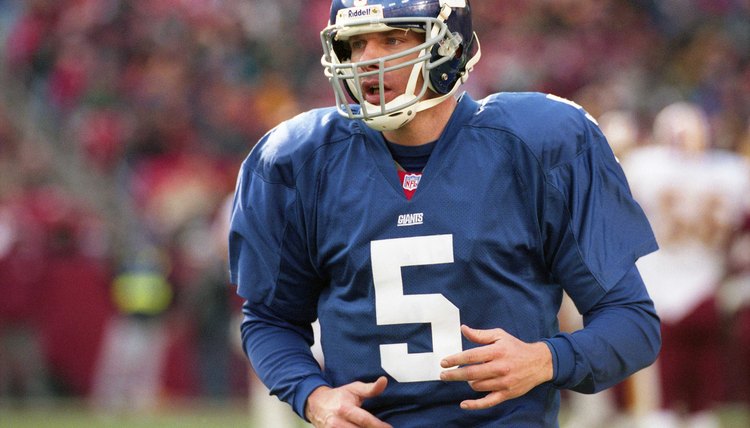 SportsRec
Kerry Collins
Two-time Pro Bowl quarterback Kerry Collins was drafted by the Carolina Panthers, and then traded to the New Orleans Saints and then the New York Giants, who he led to Superbowl XXXV. They ultimately lost to the Baltimore Ravens, and Collins would go on to have stints with the Oakland Raiders, Tennessee Titans and Indianapolis Colts.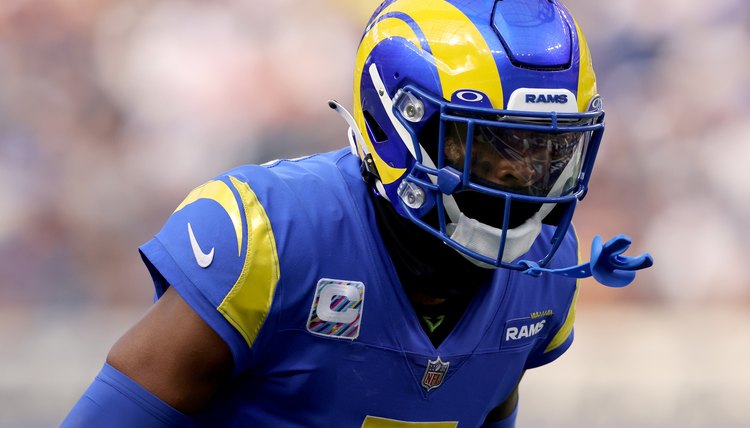 SportsRec
Current football players who wear the number 5
Jalen Ramsey, CB, Los Angeles Rams

Tee Higgins, WR, Cincinnati Bengals

Matt Prater, K, Arizona Cardinals

Jason Myers, K, Seattle Seahawks

References
Writer Bio
Martyn Wood started writing professionally in 2009. He has had work published for Eurosport, Sky Sports.com and Made Up Media. Wood holds a Bachelor of Arts in sport journalism from the University of Brighton and a Master of Arts in multimedia sports journalism from the European University of Madrid.