Statistics for Professional Athletes with College Degrees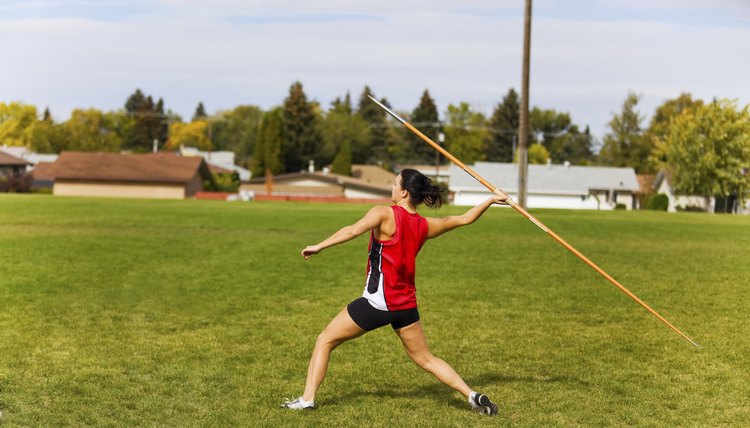 Professional athletes perform their sport under the national spotlight, and are idolized by young athletes wanting to follow the same path. While many professional athletes start their athletic careers in the collegiate arena, the amount who actually receive a college degree is drastically lower. Below is a statistical breakdown of the three highest-paying professional sports leagues in the country as regards players with college degrees and average career spans for these athletes.
National Football League
In the NFL, five out of every 10 players fail to earn a college degree even though many of these players attended college for four to five years. This statistic simply shows that, while professional football players may have excelled on the football field, a small percentage of them did the same in the classroom, with only half holding college degrees. While this statistic is low, it is one of the higher percentages among other professional sports. This, in part, is due to the fact that the NFL does not have a viable minor league system. Rather, they recruit directly out of college, requiring most players to attend a college if they would like to play professionally.
Major League Baseball
Statistical reports show that major league baseball holds the lowest percentage of professional athletes with a college degree, at an estimated 4.3 percent, but the context of this percentage must be understood. This low percentage is a result of the fact that players can choose to enter into the professional draft at multiple points during their careers: after graduating high school, after any season of junior college, after their junior or senior season at a four-year college or after any season during which they are 21 years old. While football recruits its players directly from college, baseball has a minor league system through which young players can prepare for the major leagues without having attended college at all. Additionally, the minor leagues simply provide more teams, therefore more opportunities, for players to be drafted. This constant temptation to leave -- or avoid -- the collegiate realm has resulted in many players forgoing a degree for the opportunity to play professionally, at a young age.
National Basketball Association
The professional basketball community fields an estimated 21 percent of players with college degrees. The NBA mandates that players must be one year removed from high school, or 19 years of age, to enter the draft. This results in many players leaving college after their freshman year, or simply not entering college at all, to await the opportunity to play professionally. Like baseball, the NBA does not require collegiate experience to be drafted. That being said, basketball does not offer as many developmental opportunities as baseball, thereby implicitly encouraging players who are not recruited immediately out of high school to at least start a collegiate career. Though some professional athletes will return to college to complete their degrees, often that is simply an idea that never comes to fruition.
Implications
The most important implications are made when applying these percentages to the statistics of average career spans of professional athletes. The average NFL career span is between three and four years, while the average MLB career extends to close to six years. The NBA career averages about five years. In other words, many athletes end their professional careers before the age of 30, and without a college degree. This is one reason that professional athletes frequently struggle financially after retirement. While sports are a valuable outlet, be sure to examine the big picture. Value education and have a post-athletics career plan. Ultimately, while your body is only capable of keeping up with the big leagues for so long, education lasts a lifetime.
References
Writer Bio
Based in Annapolis, Md., Kate Hickman has been involved with sports management since graduating from Vanderbilt University in 2006. Author of a holistic recruiting manual for high school athletes, a monthly e-publication through her business, Balance Lacrosse, and a monthly contributor to Lacrosse Magazine, Hickman has a thorough understanding of all things sports.