What Is a Sprint Medley Relay?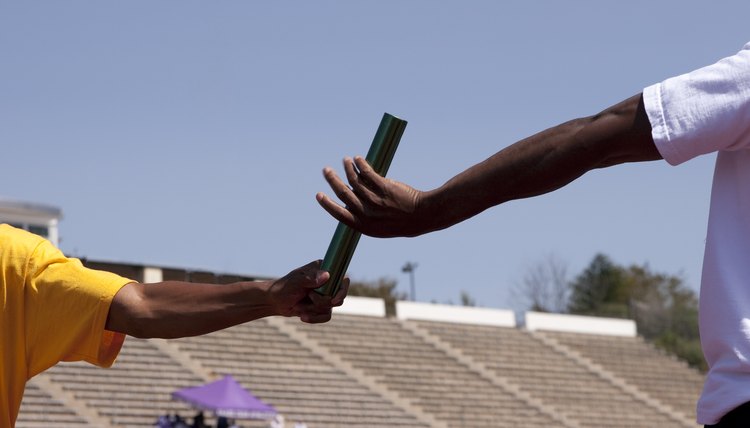 Track and field events and cross country events can captivate the nation. Track meets like the NCAA indoor and outdoor championships rack up millions of views on Youtube, and champs like Carl Lewis and Usain Bolt are legends in Olympic history. However, there are some lesser known track events like the Distance Medley Relay, or the DMR, and the Sprint Medley Relay or the SMR. The SMR is one of the best indoor track and outdoor track events due to its intense speed.
What is the sprint medley relay?
The sprint medley relay, a track & field event, requires that four members of a team run a 1,600 meter relay, with two athletes running 200, one running 400 meters and the final athlete covering 800 meters. A super sprint medley relay covers just 800 meters, broken up into two 100-meter legs, one 200-meter leg and one 400-meter leg. Due to it not being a long-distance relay, it requires intense speed from each member.
Not a Common Event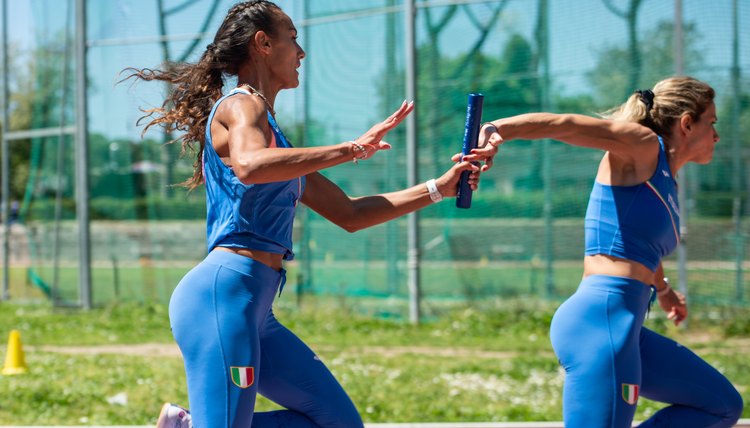 InterestingLight/iStock/Getty Images
The sprint medley relay is an officially sanctioned event by the USA Track and Field Association, often held at the collegiate or high school levels to give athletes experience in running relays. The event is not offered at the Olympics, which reserves relays to the 4x100 and 4x400. The sprint medley relay isn't held at the NCAA or United States Track and Field championships, either. You may find it at special invitational events, such as the USA versus the World event held in April 2014.
Who holds the record in the Sprint Medley Relay?
The fastest time in the Sprint Medley Relay for a women's Sprint Medley relay team was a 1:35:20 run by the United States Women's Sprint Medley Team at the Philadelphia Penn Relays in 2018. The world record for men is a 3:10:76 held by the Santa Monica Track Club team in 1984 in Tempe Arizona
Writer Bio
Andrea Cespedes is a professionally trained chef who has focused studies in nutrition. With more than 20 years of experience in the fitness industry, she coaches cycling and running and teaches Pilates and yoga. She is an American Council on Exercise-certified personal trainer, RYT-200 and has degrees from Princeton and Columbia University.