How to Measure a Blouse for a Woman's Chest Size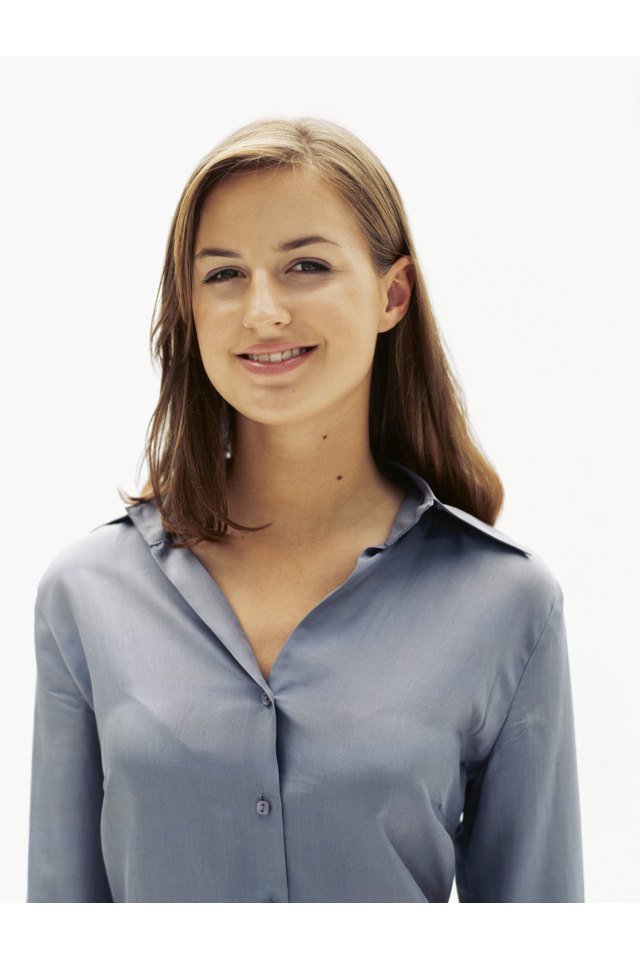 Not all clothing manufacturers follow the same sizing chart, so it's hard to know how a shirt will fit without trying it on. When circumstances prevent you from visiting the fitting room, you can find a good fitting blouse by measuring the shirt's chest area. Some clothiers do provide charts on their websites that allow women to size themselves according to bust size. The best way to get an accurate bust size reading is to visit a lingerie store and request a fitting.
Put on a supportive bra and the shirt you want to measure. Encircle your upper body with a measuring tape. The tape should rest over the nipples. Bring the tape together and look at the the tape's measurement. Place one finger between your body and the tape; this allows for normal swelling or shrinking. This is measurement is your bust size.
Lay a shirt that fits you well on a flat surface such as a table or bed. Smooth the wrinkles from the shirt with your hands. Stretch the measuring tape across the chest area, just below the armpits. Double the measurement to get a good measurement of your chest size. The measurement may be slightly larger or smaller than your actual size due to fabric thickness.
Consult the shirt manufacturer's sizing chart, if available. These sizes can vary and bust sizes can fall between sizes. For example, a woman with a 36-inch bust could wear a size 12 or 14.
References
Writer Bio
Mimi Bullock's writing reflects her love of traveling the back roads of small towns and sampling the local cuisine. As a regular feature writer for "Southern Hospitality Traveler" and journalist for "Beachin' Magazine," she gets to experience the rich heritage of the southern culture. She is also a licensed cosmetologist who has her own skin care line.