What Kinds of Bras Do Gymnasts Wear?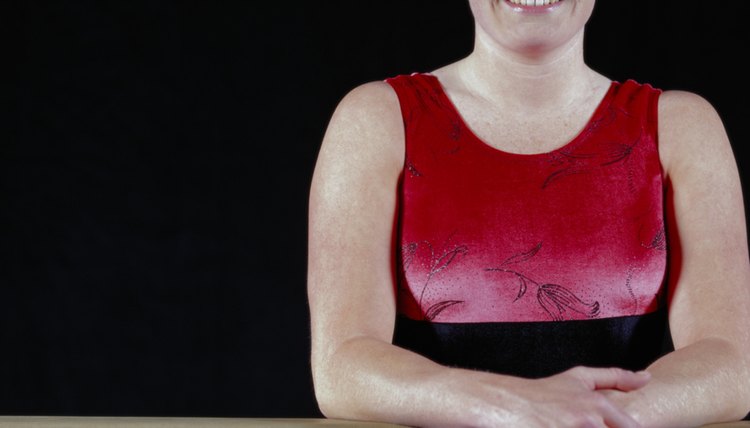 When you're a gymnast, you're usually too busy twisting and flipping to worry about an outfit faux pas. If your chest is on the larger side, an unsupportive sports bra can result in discomfort, back pain and sagging breasts, says health and wellness expert Michele Borboa. At the same time, you don't want your bra to take away from the design of your leotard, especially during competition, says Olympic medalist Nastia Liukin. It's important to find a sports bra that works well with your body type and still looks cute.
Plain Colors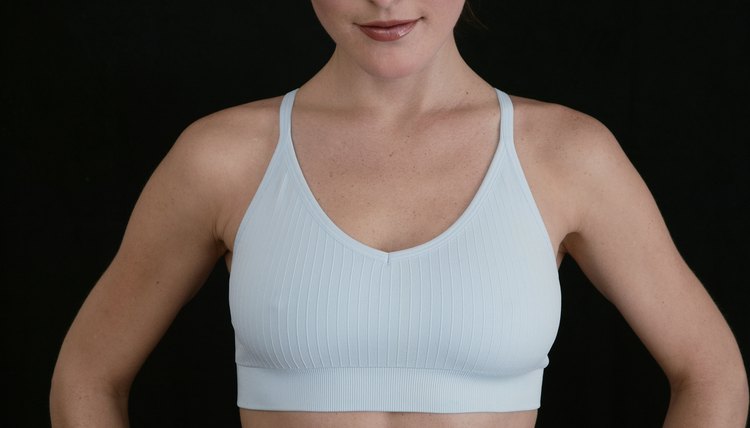 Ryan McVay/Valueline/Getty Images
To avoid clashing colors, popular gymnastics outfit suppliers like GK Elite Sportswear sell plain, understated sports bras. For example, nudes, whites and blacks work great under competition leotards because you can hardly see them -- as you shouldn't. According to Gymnastics Zone, your underwear should be discreet in order to avoid deductions for causing a "distraction." USA Gymnastics rules require a gymnast to ensure her sports bra remains invisible under her competition leotard.
Strong Support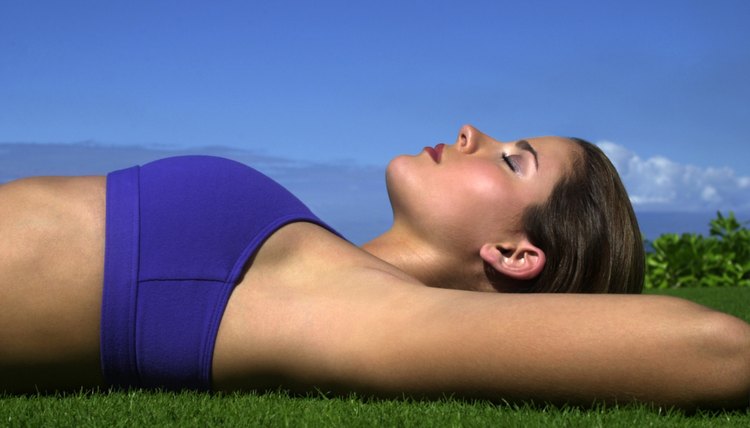 Ryan McVay/Valueline/Getty Images
Health and wellness specialist Michele Borboa recommends wearing sports bras that offer strong support, no matter what sport you're partaking in. This is because when your body moves, your breast ligaments will slowly break down, eventually resulting in sagging, she says. However, when you wear a supportive sports bra, you are minimizing the movement and, consequentially, the sagging. Remember that, with time, sports bras will stretch, so Borboa suggests purchasing new bras every six months or so.
Right Cut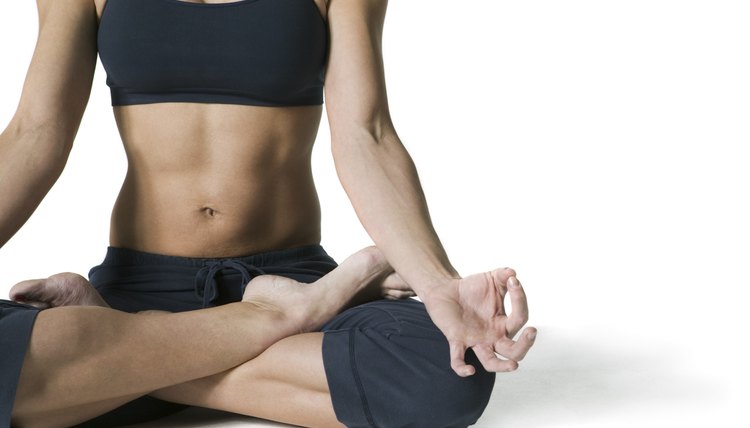 Ryan McVay/Valueline/Getty Images
A gymnast should wear a sports bra with a cut that matches her leotard, especially in competition, says Gymnastics Zone. This is to avoid "distraction" deductions. For example, if your bra strap is showing, the judges might take points off your final score. Gymnastics outfit suppliers like GK Elite Sportswear sell bras in a variety of different cuts for this reason, like backless or scoop bras.
Right Size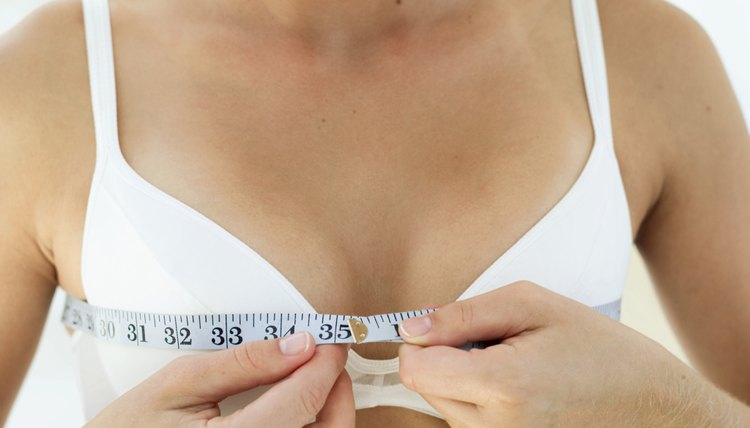 Ryan McVay/Valueline/Getty Images
Your sports bra should fit you correctly when you work out, and in gymnastics, this is no different. According to Borboa, sometimes women with larger breasts purchase smaller sports bras because they believe these will provide better support. Not so, she says. By wearing a sports bra that's too tight, you could end up with back and shoulder pain, sore breasts and uncomfortable chafing. Different brands use different measurements, she explains, so it's always a good idea to try a sports bra on before you buy.
References
Writer Bio
Debbie Lechtman is a writer living in Hartford, Conn. She has a degree in magazine journalism from Syracuse University. In the past, she has worked for major national publications, specializing in fitness and wellness. Currently, she works as a writer and copywriter and is awaiting the upcoming publication of two short stories in literary magazines.