Description of the Game of Football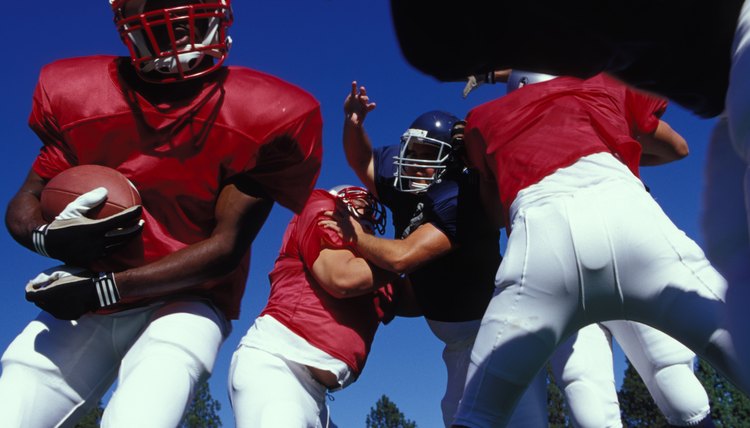 Football is a game enjoyed by many but played professionally by very few. But before players can make it to the National Football League, they have to go through the college level, or more specifically the NCAA. NCAA rules limit the number of players a football team can have at one time on their active roster. These rules are different from the rules placed on NFL rosters and the player limits placed on high school football players. So just how many players are on a college football team?
How many players are allowed on a college football team?
The NCAA football rules and guidelines limit the maximum number of active players to a 125 man roster. However, teams can utilize as many players as possible during practice with their practice squad. Injured and players without eligibility can also be a part of the team while not being on the active roster during the regular season.
The active roster does not have to be decided until the first day of class or the first game, whichever comes first, and is usually decided during preseason workouts and training camps put on by the football coaches. There are no limits on positional groups either, teams can have as many cornerbacks, wide receivers, running backs, and special teams players as needed.
How many players does the average college football team have on scholarship?
While roster sizes can be infinite, the number of college football players under scholarship for a team is not. Unlike roster size, the scholarship cap is different for each NCAA division. Division I, which is split into the Football Bowl Subdivision (FBS) and Football Championship Subdivision (FCS), allows 85 scholarships for FBS teams and 63 scholarships for FCS teams. Division II schools are limited to 36 players, while Division III has zero to offer. These scholarships provide financial aid and act almost like contracts used by NFL teams to sign NFL players. Instead of money college football programs, like Notre Dame and Minnesota, pay for players to go to college at their school while also allowing them to play football.
How many players are on Alabama's roster in 2022?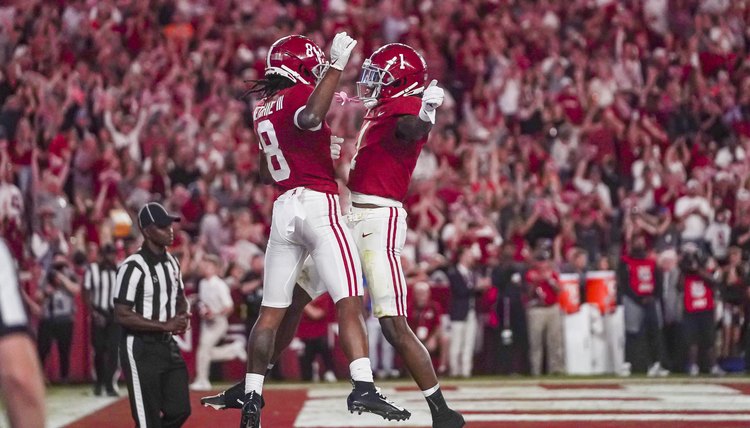 Ingram Publishing/Ingram Publishing/Getty Images
Alabama, like many teams, has a surplus of talented players with an active roster topping out at 125 players. In actuality, Alabama has 137 players who are under Nick Saban's watchful eye as they attempt to make yet another playoff bowl game in 2022. However, not everyone employs over the roster limit like Alabama. Some schools opt to limit the roster based on funding and resources, often to 100 players or even in the 80s. This means players must make the most out of their given time in order to ensure they make the cut.
References
Writer Bio
Bobby R. Goldsmith is a writer and editor with over 12 years of experience in journalism, marketing and academics. His work has been published by the Santa Fe Writers Project, "DASH Literary Journal," the "Inland Valley Daily Bulletin" and WiseGEEK.