Different Kinds of Grass on Golf Courses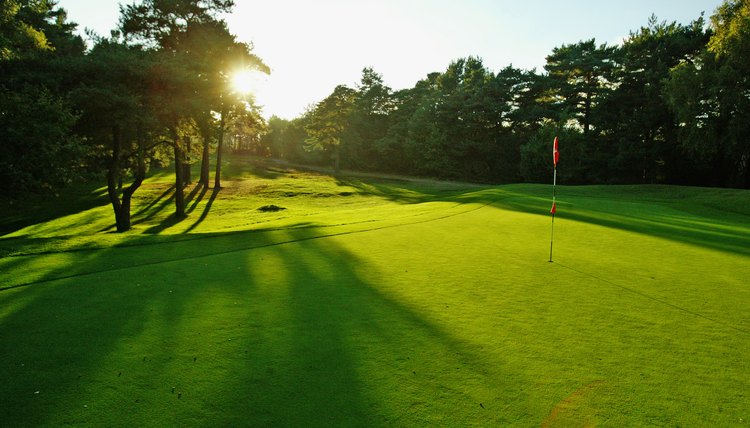 As most experienced golfers know, the different types of grass used on a golf course and the playing surface it creates can play a huge role in the way their golf ball moves on putts and fairway drives.
Commonly referred to as "turf grass," the grasses used on golf courses are traditionally tough, fast-repairing grasses that can withstand plenty of foot traffic. Grass on golf courses differs from region to region based on how the grass will stand up to extreme heat or cool seasons.
Different grass types may also be used on the tee box, fairway and putting greens, though greens are often planted with some variety of poa annua grass.
Bermudan Grass
Among the most time-tested, heavy traffic-withstanding, and well-known golf course grasses, Bermuda grass is used in warm-weather golf locations, including Florida and Georgia, according to Golfways. This warm-season grass withstands heat, can be cut to low mowing heights, repairs quickly and is drought resistant.
On the negative side, the drought-tolerant grass will die back in colder weather and may be overseeded with perennial rye grass to fill in holes. The tees and fairways at Augusta National Golf Club are Bermuda.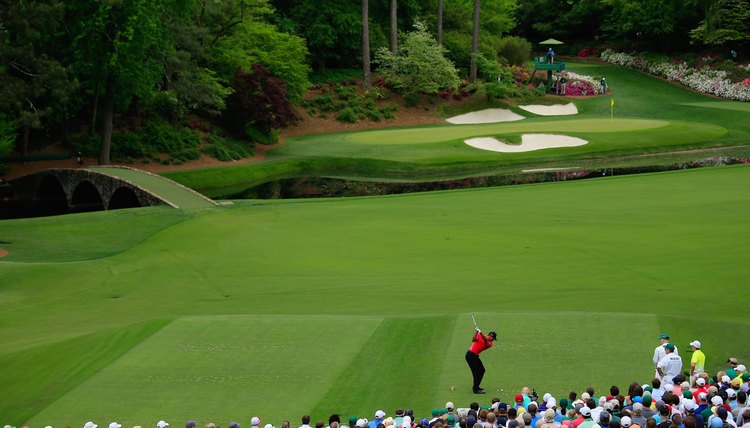 SportsRec
Bentgrass
Available in several varieties, bentgrass is the type of golf course grass found on courses in cool summer or coastal locations, including in the North, Mid-Atlantic, coastal California and the Midwest.
Bentgrass is a member of the poa family and is considered the best grass for golf course greens in the South, according to Aggie Horticulture.
Bentgrass is the kind of grass used on the greens at Augusta National. It has a fine texture and can stand up to constant and low mowing.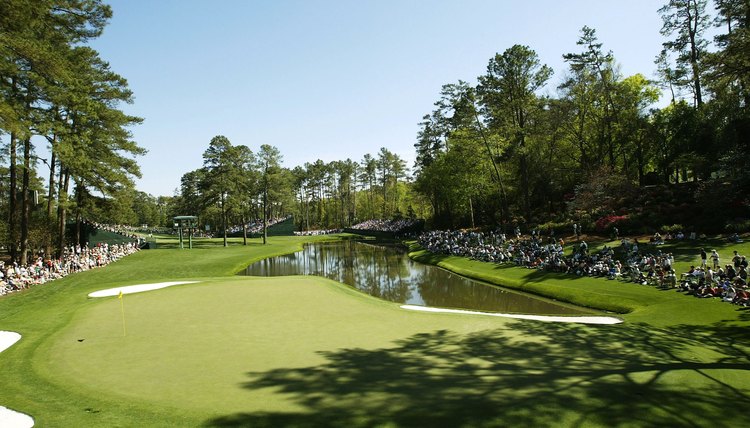 SportsRec
Perennial Ryegrass
A longtime favorite for use on golf courses, perennial ryegrass can be found in nearly any cool-summer region.
Perennial ryegrass is used on the tee boxes and fairways at several of the Pebble Beach golf courses and is used to overseed the Bermuda grass on the tee boxes and fairways at Augusta National.
Ryegrass has a fine texture and is a clumping rather than running grass. This grass must be heavily planted for tight, hole-free turf.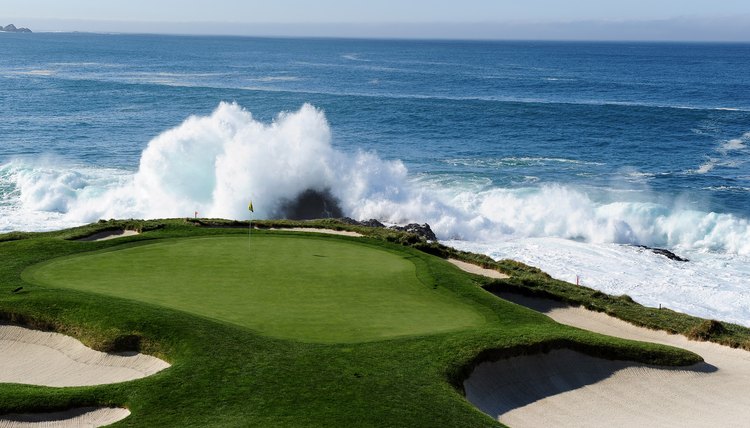 SportsRec
Zoysia Grass
Zoysia can be used in a wide range of climates, with the exception of desert or cold western locations.
Because of its range, zoysia is a popular choice throughout the country. This grass, which is a member of the poa family, is deep-rooted, clumping and holds its color well. The blades are fine and may be mowed to 3/4 of an inch. Zoysia is often used on municipal courses.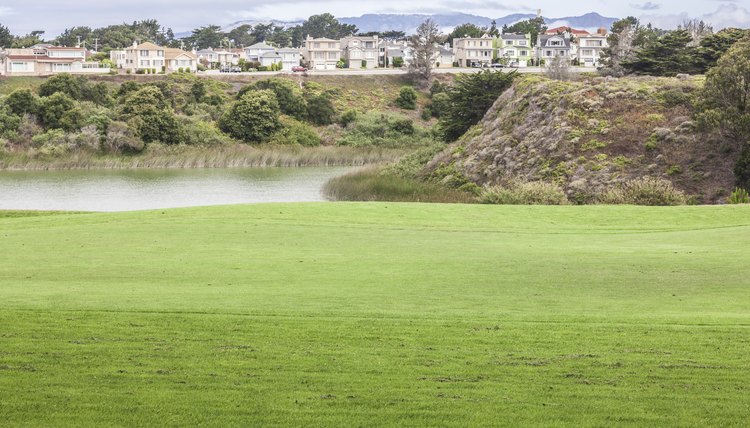 SportsRec
Writer Bio
J.D. Chi is a professional journalist who has covered sports for more than 20 years at newspapers all over the United States. She has covered major golf tournaments and the NFL as well as travel and health topics. Chi received her Bachelor of Arts in professional writing from Carnegie Mellon University and is working toward a master's degree in journalism.